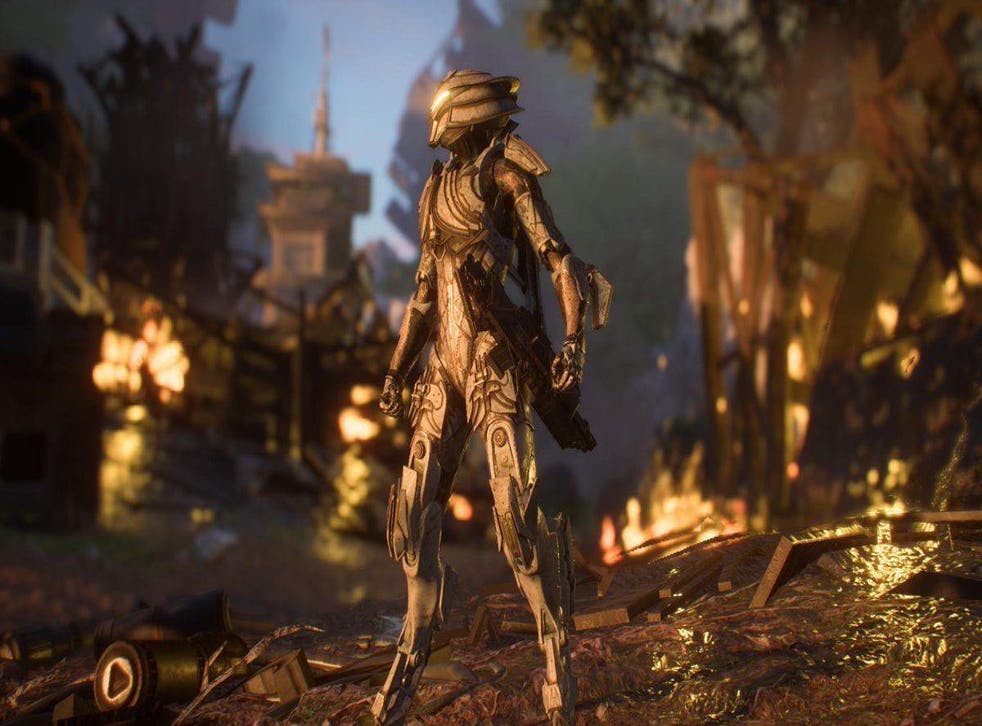 Anthem PS4 players complain about game causing PlayStations to shut down
Developers say they are 'aware' of problems as players ask for refunds
Andrew Griffin
Tuesday 05 March 2019 09:47 Comments
New game Anthem is crashing and in some cases leading people's PlayStations to break, according to players.
The new game appears to have problems that are causing it to stop working and leading people who bought it to demand refunds for the game.
Developers EA have said they are aware of the problems and are collecting reports in order to fix them.
"We're aware of a crashing issue some of you have been reporting for #AnthemGame," EA wrote on Twitter. "We're investigating and ask that you share your crash data reports when prompted."
Anthem is EA's latest major release, pitched as a successor to other major shooters like Destiny. But initial responses have been mixed, with the praise for the game being mixed in with criticism over its technical issues and other problems.
Gadget and tech news: In pictures

Show all 25
That has been followed by a slew of reports on Reddit and other forums that the game is having particular problems on Sony's console. Players report that at points the game appears to be breaking down, either quitting the game, forcing the PlayStation to shut entirely, or completely bricking so that it won't turn back on.
It is not clear how the errors are happening or how widespread they are. They seem to be primarily affecting the PS4 Pro, though there are reports of issues with other versions of the console, too.
The problems have led some players to call for refunds for the game. Official Sony channels said that it "cannot promise any refunds", though some users report they have successfully asked for one.
"We're aware of the issues with Anthem and are investigating this with EA," the PlayStation UK Twitter account posted. "We cannot promise any refunds at the moment, as it's outside our refund policy. Bear with us, whilst we look into this, we hope to have an update soon."
Despite the reports about the game bricking the console, PlayStations do not actually seem to be permanently breaking and the files that are on them are not necessarily lost. Various players have had success rebuilding the console's database, which allows it to come back to life with all of its files intact.
That is done by turning on the PlayStation using the power button on its front – but keeping it held down until there are two beeps. That will launch it into safe mode, where there will be an option to "Rebuild Database", and pressing that should make the console and game work again.
Register for free to continue reading
Registration is a free and easy way to support our truly independent journalism
By registering, you will also enjoy limited access to Premium articles, exclusive newsletters, commenting, and virtual events with our leading journalists
Already have an account? sign in
Join our new commenting forum
Join thought-provoking conversations, follow other Independent readers and see their replies