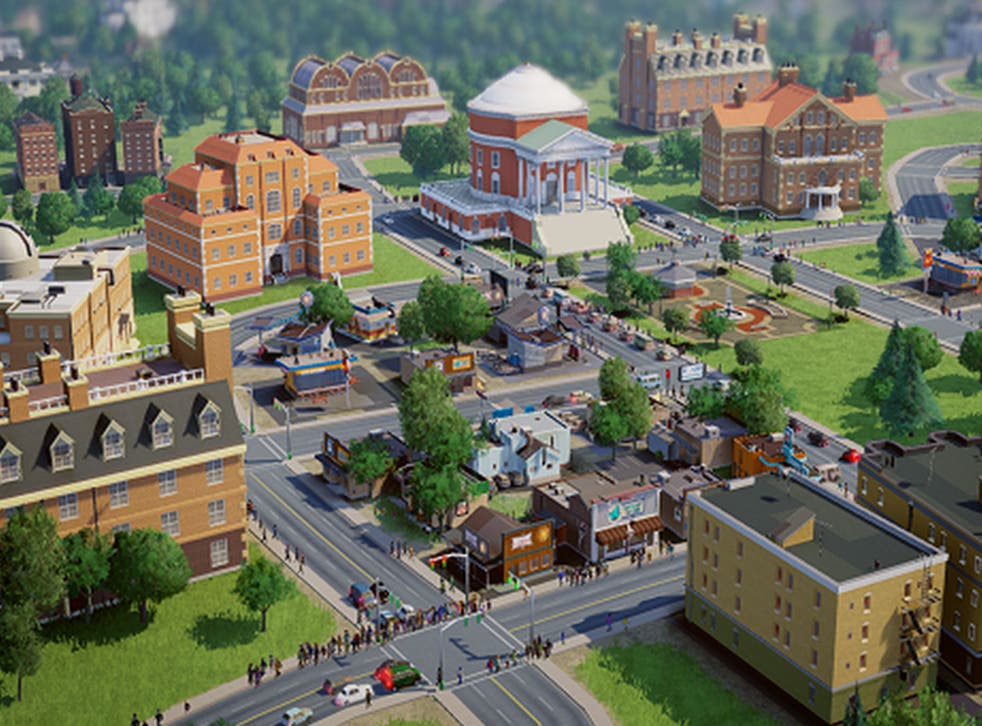 EA apologizes for 'dumb' SimCity launch after gamer fury
Amazon has over 3,000 negative reviews of latest Sims game
In what has become a humiliating return for a legendary computer game, SimCity's developers have apologised for their "dumb" launch, after disastrous glitches and a furious gamer backlash.
The title once set the bar in simulation games, allowing users to create and grow fantasy cities on their computers.
And the new version, launched on 5 March, is – for the first time – intended to be played wholly online, with each city constructed sitting on a chunk of virtual land shared with other players.
Gamers have reported slow installation, long queues to access the communal server, and other problems.
One commenter on Amazon wrote: "Well folks I hate to say it, but I HATE this game and what EA has done to it.
"First off, I love Simcity. I played the original when it was new, 2000, 3000 and Simcity 4. So count me as a well-informed fan of the series.
"EA has RUINED it with the persistent DRM (digital rights management) that prevents you from saving your game to your computer. That's right, if you get disconnected from their buggy server and are in the middle of a game.. you'll lose whatever progress you've made."
Another signed off a particularly vituperative review with: "If anyone needs me, I will be bulldozing EA headquarters."
The game currently has an average Amazon user rating of 1-star, with almost 3,000 negative reviews.
On Friday publisher Electronic Arts (EA) ended marketing campaigns, and have asked affiliates to "stop actively promoting" its new version.
In a blog post on Friday, Lucy Bradshaw, general manager of EA's Maxis label, said: "So what went wrong? The short answer is: a lot more people logged on than we expected.
"OK, we agree, that was dumb, but we are committed to fixing it. In the last 48 hours we increased server capacity by 120 percent. It's working – the number of people who have gotten in and built cities has improved dramatically.
"So we're close to fixed, but not quite there. I'm hoping to post another update this weekend to let everyone know that the launch issues are behind us."
She also announced that anyone who has bought the game would, as compensation, get a free EA game, saying: "I know that's a little contrived – kind of like buying a present for a friend after you did something crummy. But we feel bad about what happened.
"We're hoping you won't stay mad and that we'll be friends again when SimCity is running at 100 per cent."
Join our new commenting forum
Join thought-provoking conversations, follow other Independent readers and see their replies