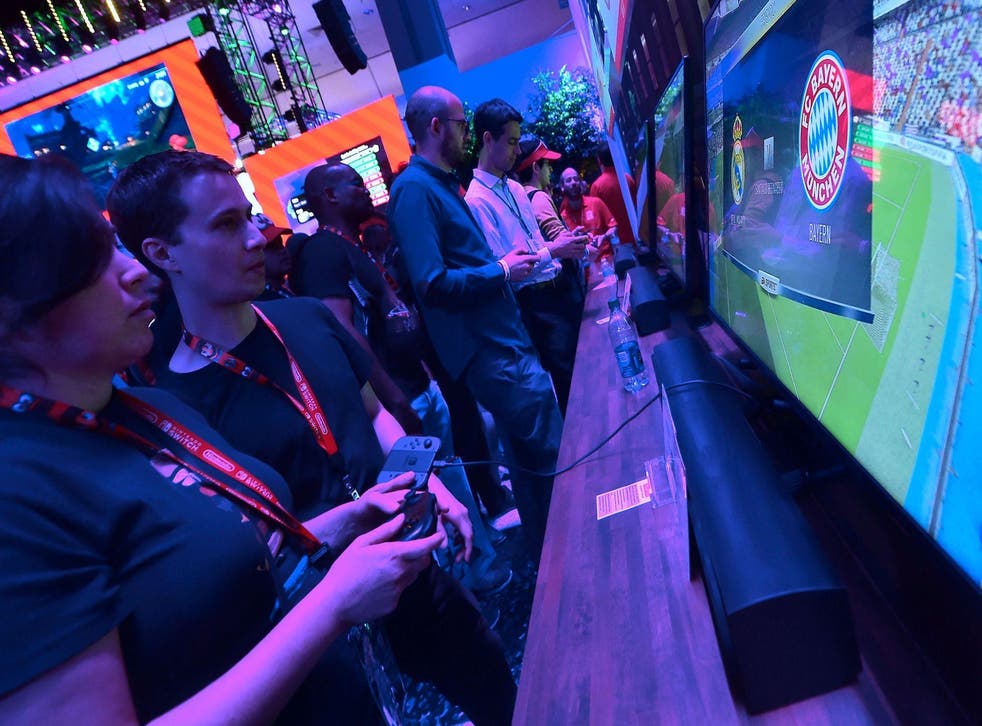 Fifa 18 release date, price, and updates explained: When the new game will actually come out
There's not just one release date, and not just one game
Andrew Griffin
Wednesday 20 September 2017 12:25 Comments
Fifa 18 is about to be released. But it's not that simple.
There's not one release date but three. And not one "Fifa 18" but at least four different versions.
So here's an attempt to pick through everything you need to know about the new version of the biggest game on Earth.
Release date
The game's set to come out everywhere and on every console on 29 September.
FIFA18 player ratings Top 10

Show all 10
But you'll be able to get hold of it earlier, if you're prepared to pay for it. The first option is buying the Ronaldo Edition or Icon Edition, which cost a little more and give you access three days early.
Even more dramatic than that is the option available to people who buy EA Access or Origin Access, which starts at £3.99 a month. Members of that programme will be able to play the game for 10 hours from 21 September.
But can I pre-order now?
You sure can – the official stores all have the game for sale. But you'll get it cheaper if you head over to Amazon, where it's selling for £49.99 and you get the benefit of any reductions that happen between now and the release date.
You can do that by clicking here.
What consoles is it coming to?
As ever, Fifa 18 will be coming to just about every platform you can imagine: the PlayStation 3 and 4, Xbox One and 360, PC and Nintendo Switch. Other versions will be available for phones.
If you do buy it on the old consoles, you'll be missing out on some important features. The Xbox 360 and PlayStation 3 won't be able to play The Journey, and the game won't be using the new Frostbite engine, meaning that the graphics will be largely unchanged.
The big change this year is that the game will be coming to Nintendo Switch, too. That marks the first time that a proper version of Fifa will be available on a mobile device – though there will be some limits to it, and of course you can play it on your TV as well, because of the nature of the Switch.
How much will it cost?
The cheapest version of the game's going to start at £59.99, though it's likely there'll be some discounts and deals by the time of the release date. But that's just the beginning: you can pay £79.99 for the Ronaldo Edition, or £89.99 for the Icon Edition.
What are the different versions?
As ever, EA wants you to pay up for extra stuff in Fifa. As well as giving you early access to the game – as above – people who buy the more expensive "editions" will get access to a range of in-game features, all of which apply to Ultimate Team.
With the Ronaldo Edition, you also get Cristiano Ronaldo loaned to you for five games, a special gold pack each week for 20 weeks, and eight special edition kits. With the ICON edition, you get the same with a loan of Brazilian Ronaldo, too – though how useful that will actually be remains to be seen, since something appears to have gone wrong with his stats.
There's also a "Legacy" edition which costs the same as the normal version but gives you extra Gold Packs in Ultimate Team for the first few weeks.
The only difference that doesn't apply to Ultimate Team is the covers – the Icon edition features the Brazilian rather than Portuguese Ronaldo. So unless you play Ultimate Team, you're just paying £30 to change the nationality of the Ronaldo on your cover.
Register for free to continue reading
Registration is a free and easy way to support our truly independent journalism
By registering, you will also enjoy limited access to Premium articles, exclusive newsletters, commenting, and virtual events with our leading journalists
Already have an account? sign in
Join our new commenting forum
Join thought-provoking conversations, follow other Independent readers and see their replies