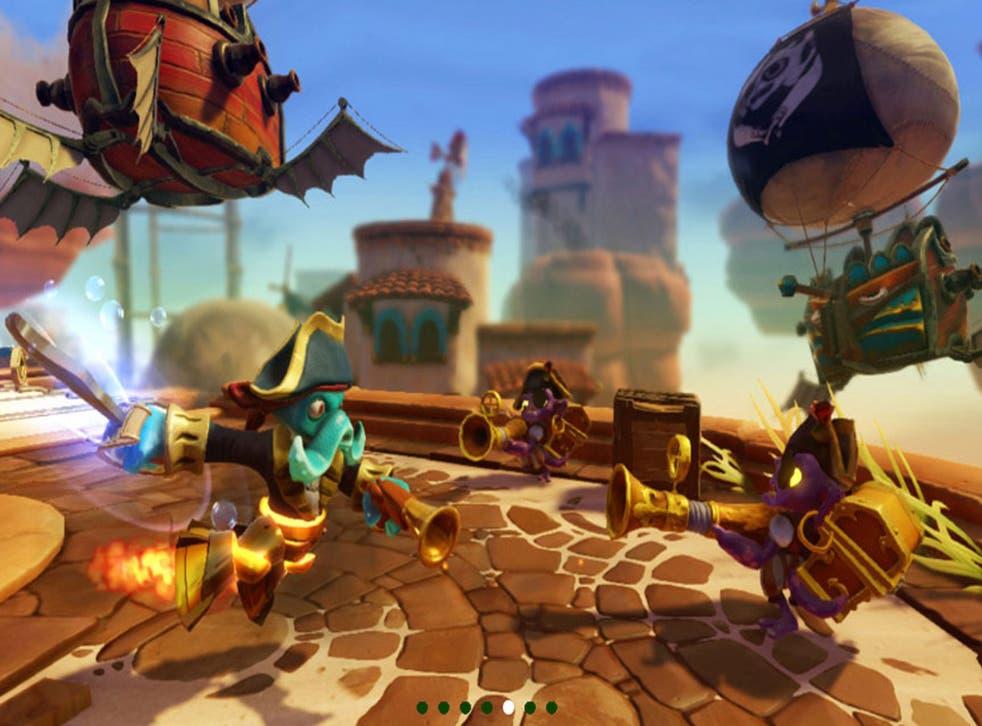 Gaming reviews: Skylanders: Swap Force; Rocksmith 2014; Call of Duty: Ghosts
Skylanders: Swap Force
****
PS3, PS4, Wii, Wii U, Xbox 360, Xbox One, 3DS (£69.99)
The new instalment in the Skylanders series sees new figurines introduced – so players can swap and combine their body parts. There's a reason this series has succeeded – genuinely funny and engaging cartoons, varied levels and intricate detailing. The only downside is the prospective price for parents with so many toy possibilities, and constant teasing throughout the game so you want more. One thing's for sure, kids will be kept busy in their quest to stop Evilisation.
Laura Davis
Rocksmith 2014
***
PC, Mac OS, PS3, Xbox 360 (£39.99)
For those who harbour rock-star fantasies but have previously been confined to Guitar Hero success, Rocksmith 2014 offers real-life training. Simply plug in your electric guitar, tune, and follow the instructions to learn a solid selection of songs. For a complete novice, it's not clear exactly what you should be doing at first, which is frustrating at first – but that's the price you pay for trying to hit the big time, albeit in a less conventional way.
Laura Davis
Call of Duty: Ghosts
***
Xbox 360 (tested), PS3, PS4, Xbox One, Wii U, PC (£54.99)
Call of Duty: Ghosts arms itself with a single-player campaign, strung together with a thin plot that (unbelievably) casts the US as plucky underdog. Within minutes you'll be blasting helicopters with laser-guided rockets. Online offers more entertainment, with new modes and maps. Though CoD still proves one of the most popular multiplayer titles available, it's clear the game engine is beginning to creak with old age, often feeling disappointingly bloodless
Sam Gill
Register for free to continue reading
Registration is a free and easy way to support our truly independent journalism
By registering, you will also enjoy limited access to Premium articles, exclusive newsletters, commenting, and virtual events with our leading journalists
Already have an account? sign in
Join our new commenting forum
Join thought-provoking conversations, follow other Independent readers and see their replies