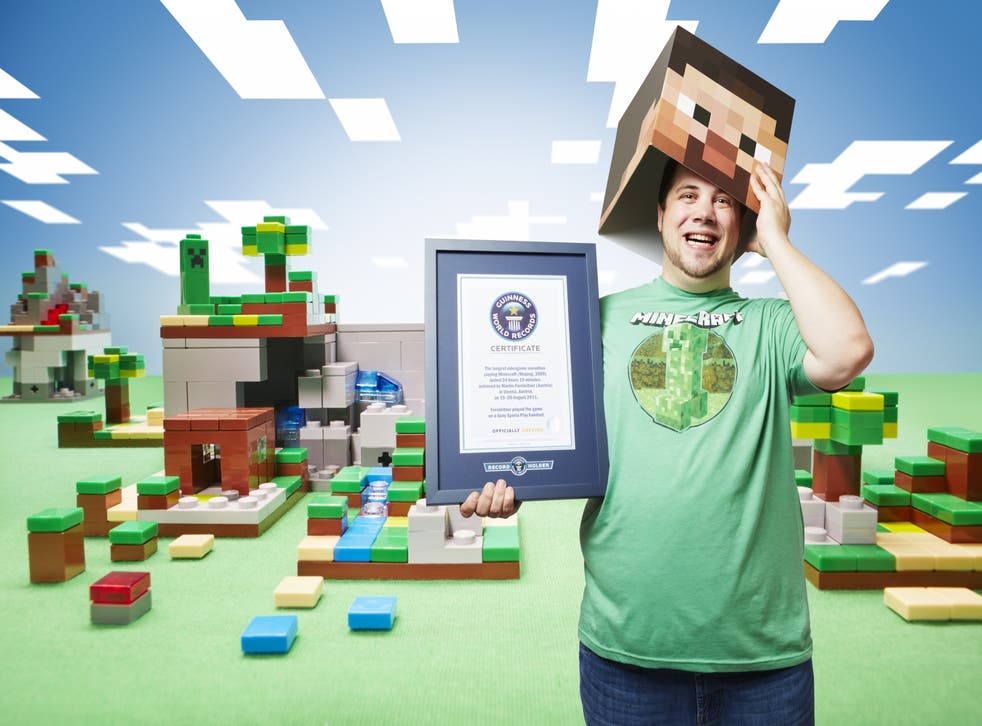 Google Doodle Pac-Man played for 500m hours and the CoD dog who tweets: 6 World Gaming Records
The Pac-Man game resulted in an estimated £85m lost in productivity suffered by businesses around the world
The Guinness World Records Gamer's Edition 2015 is released on Thursday 6 November, and there are some wonderfully bizarre records.
Craig Glenday, Editor-in-chief at Guinness World Records, said: 'Video gaming is sure to become the most significant art form of the 21 century, and the Gamer's Edition – now in its eighth year – is committed to recording and documenting the increasingly impressive progress being made.'
As well as records, the book features gaming tips and tricks on how to set your own record. But here are some of the more unusual records:
Pac-Mania
For those of you old enough to remember losing serious coin to a Pac-Man addiction at the local arcade, fear not: your tower of 10p coins is nothing compared to the estimated £85m in lost productivity suffered by businesses around the world. The cause? Pac-Mania. The 30 anniversary Google Doodle version of Pac-Man was played for a total of 500 million hours, distracting office workers everywhere and making it the world's most costly game of Pac-Man.
Minecraft Madness
19 year old Martin Fornleitner took the record for the longest videogame marathon on Minecraft. The Austrian Minecraft endurance player – you read that right – managed to play the crafting game continuously for 24 hours and 10 minutes. Perhaps even more remarkably, he achieved the record while locked in a glass container in the centre of Vienna. He presumably made time for toilet breaks.
WoW contagion
The 2005 outbreak of the 'corrupted blood' virus in World of Warcraft (affectionately known as WoW) amused many in the gaming world. Perhaps more surprisingly, the world's first videogame pandemic has since helped epidemiologists model the spread of infectious diseases.
Record Raiding
Rodrigo Martin Santos, aged 27, took the record for the largest collection of Tomb Raider memorabilia. The Spaniard owns 2,383 Tomb Raider related items, which perhaps unsurprisingly was enough to net him the world record. It also provides him with a solid foundation from which to consolidate his record next year.
A dog that tweets
Riley the dog, the German Shepherd featured in Call of Duty: Ghosts, is now a social media star with his own Twitter account: @CollarDuty. The canine has over 28,000 followers, enough to earn him the world record for most followed virtual dog.
Perhaps Kevin Spacey's motion capture performance in Call of Duty: Advanced Warfare (released on Monday) will increase the double Oscar winner's Twitter following, which currently stands at a lowly 3.65m.
Gotta catch em all
And finally, college students from New York University helped Grayson the fish to play Pokémon, making Grayson the first such creature to play a video game.
The seemingly miraculous event was witnessed on video game streaming site Twitch by nearly 20,000 people, all of whom apparently had nothing better to do. Which is fair enough – who wouldn't want to see that?
Unfortunately, Grayson did not manage to catch 'em all.
Join our new commenting forum
Join thought-provoking conversations, follow other Independent readers and see their replies