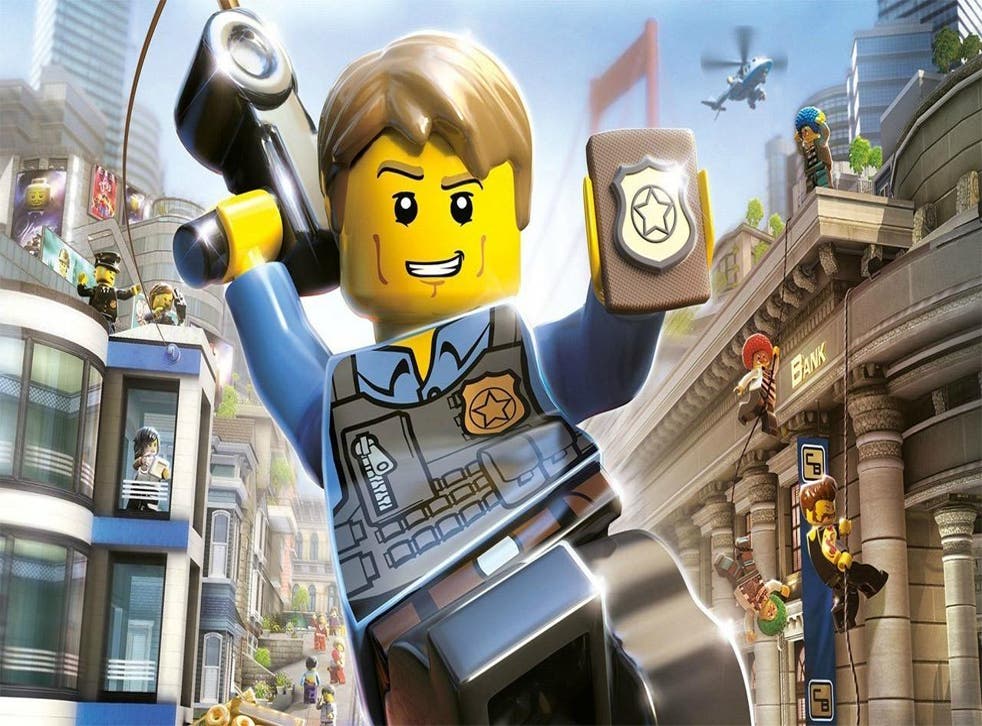 Lego City Undercover review: A worthy remake
£40 - Warner Bros. Interactive Entertainment - PS4 (reviewed)/Xbox One/Nintendo Switch/PC
Jack Turner
Monday 10 April 2017 15:48 Comments
It may have been less than a month since the last Lego game (Lego Worlds, given an impressive 4/5 by The Independent), but it's never too long to wait for the next one in this prolific series, and it comes in the form of Lego City Undercover. No doubt by the time you've got to the end of this review, it will have been replaced by an even newer game in the franchise.
Lego City Undercover is a port of the Nintendo Wii U exclusive from 2013. Widely regarded as one of the console's better games, it's now everyone else's chance to give it a go, with a release on most other platforms.
Gameplay is essentially PG rated Grand Theft Auto, although rather than playing as a morally ambiguous protagonist with a shady past, you're placed in the tiny plastic shoes of Chase McCain, a wisecracking good guy cop tasked with taking out the villainous Rex Fury. The large Lego city acts as the hub world, with the actual missions taking place in self-contained areas (which you can revisit once you've finished, to pick up those essential collectables). As this is a Lego game, you're not plugging bad guys full of holes, but having a bit of a tussle with them before slapping the cuffs on.
So what's changed? Well, very little actually. The game looks sharper than it's original Wii U incarnation, the loading screens are faster, and a two player co-op mode has been introduced, but that's about it. Disappointingly, some of the frame rate issues are still apparent, as well as the occasional pop-in, and while it's by no means a deal breaker, it is surprising that these issues weren't addressed on the more capable hardware.
Gadget and tech news: In pictures

Show all 25
The difficulty is squarely aimed at younger players, and anyone with more than a passing interest in video games will be able to glide through the game with one yellow plastic claw tied behind their back.
With the game focusing on the world of Lego, rather than a movie license like so many of its other titles, it has a chance to find its own voice and sense of style. What you end up with is a game that is richly packed with humour, with every cut scene a chance for the writers to flex their comedic muscle. Most of the gags are pretty good, although some of the references were out of date when the original game was released in 2013, and in 2017 aren't getting any fresher. One of the early levels is a pastiche of The Shawshank Redemption, complete with a Morgan Freeman impersonator (which is pointed out with one of the games many fourth wall breaking moments).
It's difficult to know how many kids will catch these references. I played large chunks of the game with my three-year-old in the room, and while he became obsessed with finding the many, many collectables, the Shawshank reference in question flew over his head. To be fair though, he's always been more into French art house cinema.
We should probably talk about those collectables. If you're a completionist, prepare to clear your diary. The Lego games have always come with huge replay value, and Lego City Undercover is no exception. From the off, many areas are blocked off in the city, with tantalising collectables just out of reach. To get them, you'll need to play through the main game to unlock the various ability types, before returning later. There are super bricks, which are needed to build constructions throughout the city, red bricks, which unlock bonuses, and gold bricks, the main collectable, awarded for completing certain tasks. No, I'm not done yet. There's also vehicles to collect, and costumes of which there are 300 alone (not a typo). So there's plenty to do here once you're finished with the main story, and it's almost impossible to walk more than ten feet in the game without tripping over something to unlock or discover.
The Lego games rarely break from their tried and tested formula, but Lego City Undercover does feel different to the rest, even if it is by copying one of the best-selling gaming franchises out there. It's a great choice for younger players, especially as the newly introduced co-op means that older players can step in and help out in frustrating moments, but it shouldn't be overlooked by anyone who enjoys their games to be more focused on fun than a high body count (not that the two are mutually exclusive). The city is a great playground, and the aesthetic means it's like playing with the world's biggest Lego set. Not bad considering the asking price.
Register for free to continue reading
Registration is a free and easy way to support our truly independent journalism
By registering, you will also enjoy limited access to Premium articles, exclusive newsletters, commenting, and virtual events with our leading journalists
Already have an account? sign in
Join our new commenting forum
Join thought-provoking conversations, follow other Independent readers and see their replies