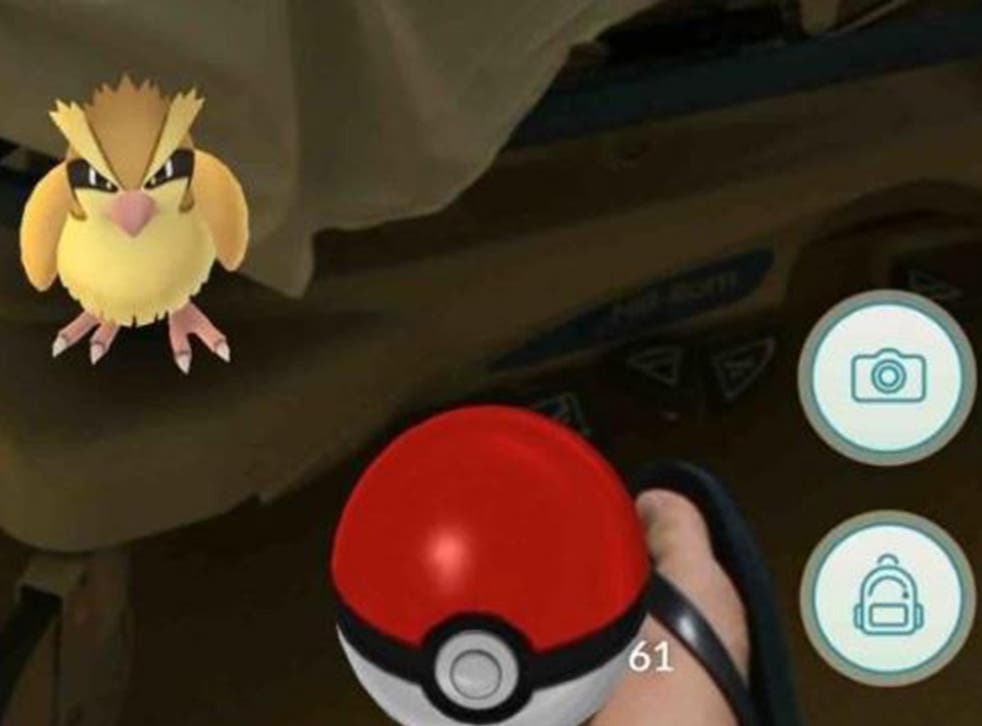 Pokémon Go: Man plays hit game while his wife gives birth
'She wasn't mad. She gave me an eyeroll once she realised what I was doing'
A man has admitted to playing the popular augmented reality game Pokémon Go on his iPhone while his wife was giving birth to the couple's third daughter.
Jonathan Theriot posted a photo to Imgur showing him attempting to capture the low-value bird Pidgey shortly before spouse Jessica had a Caesarean section during the latter stages of her labour.
The post quickly went viral and has now been viewed almost 2,500,000 times since Thursday.
"As soon as it popped up, I was like, oh my gosh, there's a Pidgey sitting on your bed", Mr Theriot told BuzzFeed.
"So, I screenshotted it, then caught it and showed it to her.
"She wasn't mad at all. She just kind of laughed at it. It was primarily an eyeroll once she realised what I was doing."
Online commenters suggested the couple should name their new daughter Pidgey after the Pokémon character, but according to Mr Theriot they decided to call her Ireland Sage instead.
An American man woke up on Sunday to find his house had become an important gym in the Pokémon Go game, which was released in the US and Australia to huge acclaim last week.
The best of Pokémon Go on social media

Show all 10
The huge popularity of the game has already pushed gaming company Nintendo's market value past £20billion.
Pokémon Go has already been downloaded on more than 5 per cent of the total number of Android phones in operation, making it more popular than the dating app Tinder.
Pokémon Go turns man's house into a gym, causes huge problems
The game is not yet officially available on phones in the UK, although there are other ways to access it.
Join our new commenting forum
Join thought-provoking conversations, follow other Independent readers and see their replies