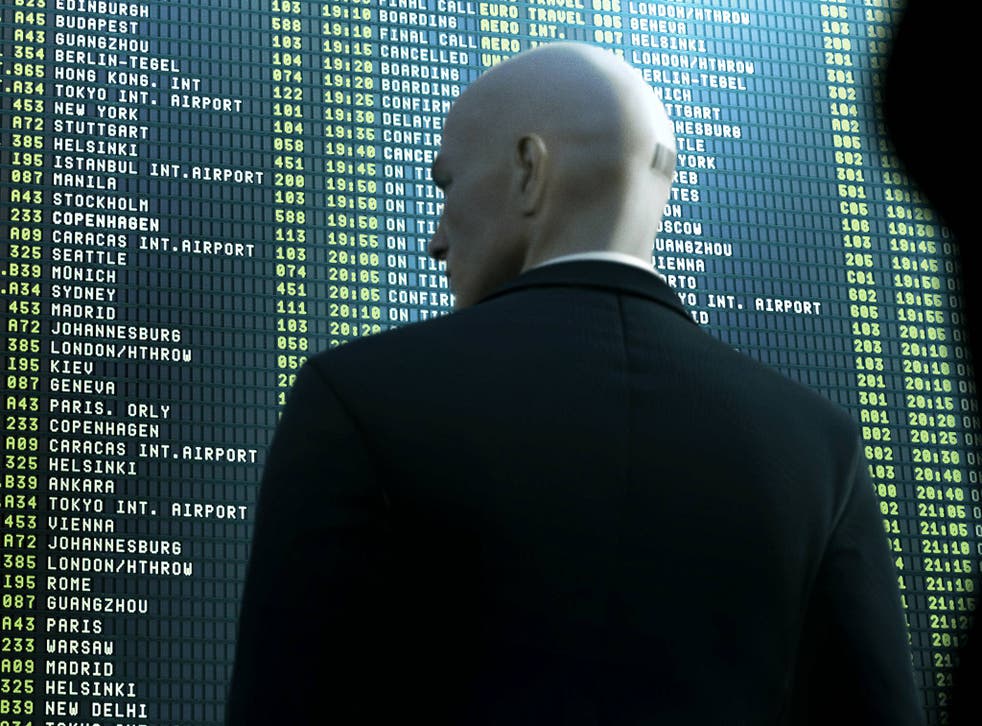 New Hitman game for Xbox One/PS4 will 'fulfil the core Hitman fantasy'
Next gen game will finally do away with 47's 'magic pockets'
IO Interactive has penned an open letter to Hitman fans detailing what to expect from Agent 47's next outing on Xbox One and PlayStation 4.
It was an unusual way to announce a new title, but following the news of a second next gen Hitman game being axed by Square Enix was likely intended to reassure fans that the franchise is not dead.
The letter detailed the upcoming game's 'huge, checkpoint-free, sandbox levels' and promised it would have the highest level of detail yet, utilising the Glacier 2 engine as Agent 47 travels to exotic locations to dispose of enemies in increasingly inventive fashion.
IO confirmed that Contracts mode will be back, and that it has done away with Hitman's 'magic pockets,' wish saw him draw assault rifles from his jacket as though they were matches.
The developer has promised to give more info on the as yet untitled game, which it hinted will return to 'core Hitman' values (so no incessant humanising of 47 then?), later in the year, with a formal announcement at E3 very possible.
Here's the letter in full:
"Dear Hitman fans,
We wanted to share this open letter with all of you out there eagerly awaiting more news about what's happening next in the franchise.
At Io-Interactive right now, we are building the next AAA Hitman game for PC and next-gen consoles. It has our total focus and we wanted to take a moment to tell you a few things about it.
In the next game you will experience a globetrotting Agent 47 at the prime of his career – the apex predator stalking his prey across the world, with the support of his long-term handler Diana Burnwood and the whole of the ICA.
The game concentrates on the core Hitman fantasy of using a wide range of tools to take out a diverse group of targets across expansive, exotic locations around the world. We are building this game on the backbone of the Glacier 2 engine, using the best parts and what we have learnt through Hitman: Absolution and drawing inspiration from past titles like Contracts and Blood Money to fulfil the core Hitman fantasy. That means we're packing in an extreme level of detail on the largest levels we have ever built for a Hitman game. We've adopted an open, non-linear level design approach to the game, ensuring the game will play out across huge, checkpoint-free, sandbox levels. Our aim is to create living, breathing and believable levels which will allow gamers to play around with the AI to create those unique moments every fan of the Hitman franchise loves.
Contracts Mode is back – you will be able to create and build challenges by experimenting with the large levels and possibilities within them. And of course, you can share them with the world and challenge your friends or foes to complete your hits. Your rules, your Contracts.
You will also be glad to hear that we have removed 47's magic pockets. We believe that's all we need to say about that subject.
As we get further into 2014, we will reveal more and get into much closer contact with all of you. There are so many things we have planned and we are extremely excited for the future of Hitman.
Thank you all for your dedication. We will share much, much more in the coming months.
The Io-Interactive Team"
Join our new commenting forum
Join thought-provoking conversations, follow other Independent readers and see their replies