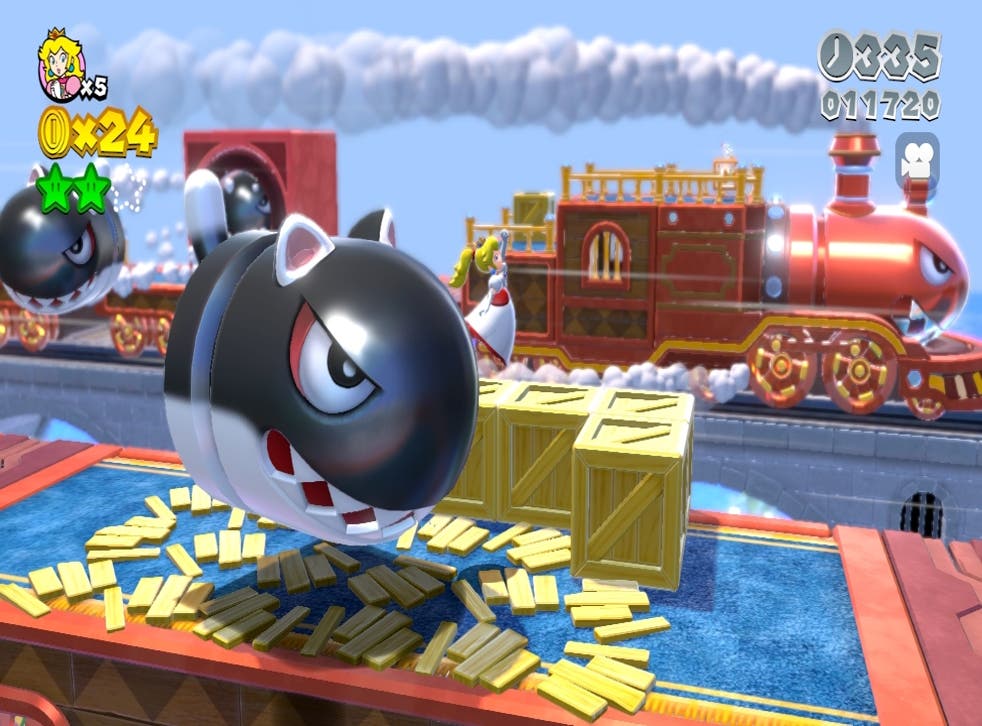 Super Mario 3D World review (Wii U): can Nintendo's plumber fix a clogged up console?
The Wii U has taken a different path to the Xbox One and the PS4 - and the latest instalment of Nintendo's stalwart series shows how good this can be
If Bowser had been responsible for the Wii U's underwhelming sales figures so far...well, here comes Mario to save the day.
Many Mario fans will remember back to 1996, when Super Mario 64 was released and the landscape of platform gaming changed forever. Now, Nintendo haven't quite achieved this feat of gaming excellence here, but as for bringing the Wii U back into people's consciousness they've done a brilliant job.
With all the hype surrounding next gen marvels the Xbox One and the PlayStation 4 in the last few months, it's been easy to neglect Nintendo's offering. Where Microsoft is all about entertainment, Sony is "for the players"; Nintendo is far and away the best for family gaming. And with Super Mario 3D World they've finally reminded us why.
Making the most of the beautiful world to discover, Mario and the others (Luigi, Princess or Toad - each with their individual skill) can now throw on a cat costume which allows them to climb up walls. Yes, Mario dresses up as a cat. And boy does whoever came up with that gem deserve a stroke on the back.
Mario's new world is one you'll want to explore; it's littered with treats and there are so many utterly charming levels. In particular the shadow play stands out, and a new double cherry power-up that gives you a doppelganger each time you eat it, each of which can then receive other power-ups – so you could have five Princess Peaches jumping around as felines.
The level of detail and flawless gameplay is certainly something to be admired – it's exactly what you want out of a platformer. Unlike in the original Super Mario World back in 1990, there's a noticeable omission with the lack of Yoshi, although there is an explanation behind it, as Producer Yoshiaki Koizumi, writer and illustrator at Nintendo, told IGN:
"We did think about including Yoshi, but I guess you could say that in this game there are certain abilities that are similar to what Yoshi could do."
They do, however, offer another dinosaur character, Plessie, who you can ride around on. He could never replace Yoshi, but nevertheless he's a lovable addition to the gang.
We've not seen too many strong titles from the Wii U so far, but the console has come on leaps and bounds since the Wii. There's a lot to be said of the Wii U's GamePad – and most games integrate it nicely so you flick between it and the screen with different tasks. With Super Mario 3D World you'll need it to pull out platforms for Mario to jump on by touching them on the GamePad, and blowing into it will move the platforms up and down. The feature adds a welcome dimension to platform games – but there's still a lot more potential to fully make the most of it.
Having now played Super Mario 3D World, I doubt I'm alone in having very high hopes for the release of Super Smash Bros. and Mario Kart 8 next year.
Join our new commenting forum
Join thought-provoking conversations, follow other Independent readers and see their replies