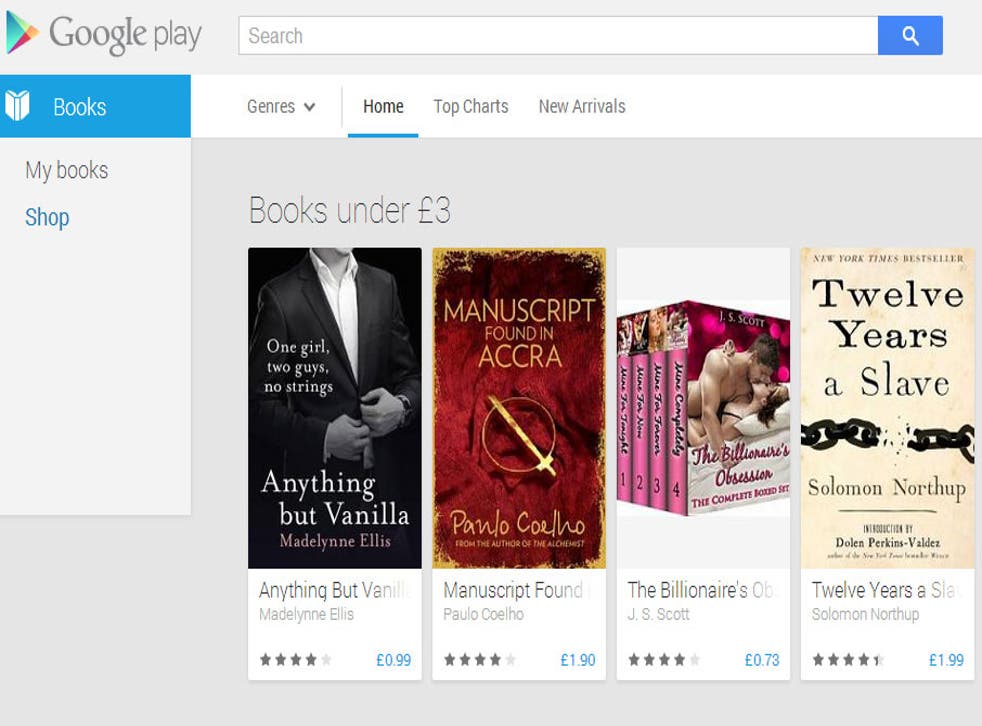 Google criticised for the availability of adult and abusive content in its Play store
'Free samples' of adult content are accessible without age checks
James Vincent
Monday 17 February 2014 14:43 Comments
Google's policy regarding adult content available on its online stores has come under scrutiny after it was found that pornographic content depicting incest, rape and bestiality can be accessed without proper age checks.
The company's Play store (which is available online and is also installed as a standard app on Android smartphones) offers a number of adult ebooks as well as 'picture ebooks' containing pornographic images.
Although the company's books policy asks that publishers curb unwarranted access of mature content by setting the preview pages to "0 per cent viewable" and charging "at least $1.00 or the local equivalent", The Independent found that searches for adult terms returned ebooks with 'free samples' of explicit content.
A spokesperson for Google said "We regret that some inappropriate sexually graphic books made their way into Google Play. We have a strict policy to remove books that violate our guidelines and we are taking action to improve our processes."
A story from The Telegraph's Steven Swinford reported that one concerned parent had written to her local MP Stephen Barclay after she had discovered that her son had been downloading adult content from the Play store on his phone.
The unnamed mother also contacted Google but said in her letter to Mr Barclay that she felt that the company was "not bothered about the problem. I don't think many parents are aware of this situation so [they] are unable to keep their children safe."
Last year, identical scandals hit many other retailers including Amazon and WH Smith after it was found that explicit ebooks were listed alongside children's titles.
A statement from WH Smith published at the time said that this was "an industry wide issue impacting retailers that sell self-published ebooks due to the explosion of self-publishing."
Although just as with book shops on the high street the sale of adult content is legal, the lack of oversight associated with digital content and the abusive nature of many of the stories mean that the issue will continue to attract attention until thorough safeguards are introduced.
Register for free to continue reading
Registration is a free and easy way to support our truly independent journalism
By registering, you will also enjoy limited access to Premium articles, exclusive newsletters, commenting, and virtual events with our leading journalists
Already have an account? sign in
Join our new commenting forum
Join thought-provoking conversations, follow other Independent readers and see their replies