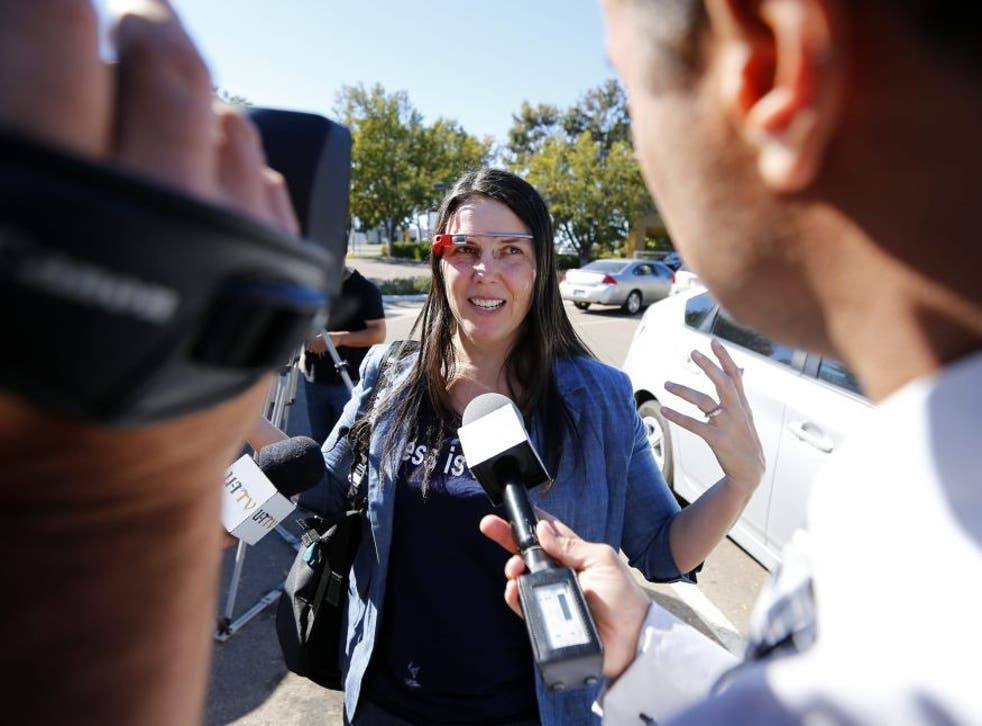 US woman cleared over using Google Glass while driving
The court ruled that there was no definitive proof that the device had been turned on whilst Abadie was driving
James Vincent
Friday 17 January 2014 12:33 Comments
A traffic court in America has thrown out the case of Cecilia Abadie, a San Diego resident who was issued with a ticket for wearing Google Glass while driving.
Abadie had originally been pulled over in October 2013 for speeding but the police officer then saw that she was wearing Glass and wrote her up for using a monitor while driving.
The hearing showed that Highway Patrol Officer Keith Odle only did so when Abadie became annoyed with him. "She got a little argumentative about whether or not it was legal for her to wear them," he said during the hearing.
However, commissioner John Blair ruled that there was no proof that the wearable computer was turned on at the time, and also found Abadie not guilty of speeding. The case was believed to have been the first time a motorist has ever been cited for wearing Glass while driving.
While the use of the device in the car is not yet covered by any law in the US, legislator in three states – West Virginia, New Jersey and Delaware – are attempting to introduce laws banning its use while driving.
The wearable computer is not currently on general sale but has been issued by Google to around 30,000 'Explorers' who have been selected to test the device whilst it's in development. Abadie, a software developer, is one such explorer.
The product looks like a pair of glasses with a small screen and camera located in the top right-hand corner of the frame. Wearers can use voice commands to carry out a variety of tasks, including searching the web, watching videos and looking up directions in Google Maps.
This latter function might be the most useful way to use the device while driving, but law enforcement in the US have noted that this is still problematic as it would be impossible to know whether a user was looking up directions or on YouTube.
Register for free to continue reading
Registration is a free and easy way to support our truly independent journalism
By registering, you will also enjoy limited access to Premium articles, exclusive newsletters, commenting, and virtual events with our leading journalists
Already have an account? sign in
Join our new commenting forum
Join thought-provoking conversations, follow other Independent readers and see their replies