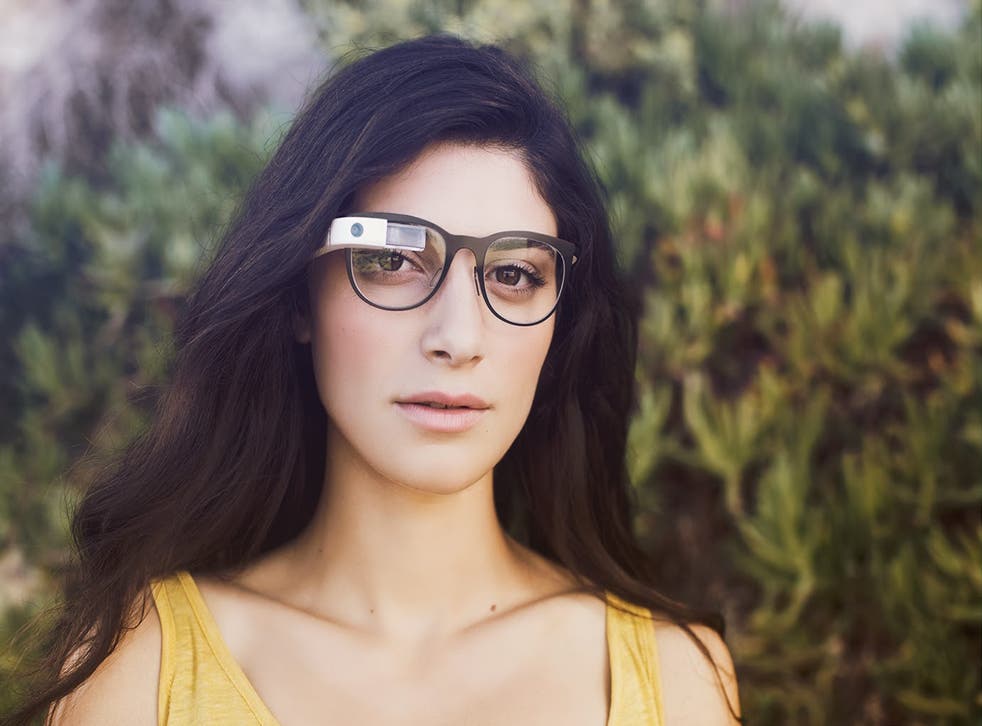 Google Glass: Prescription frames introduced to prep the technology for primetime
The technology may not be available yet in the UK, but Google are keen to normalise Glass - launching a new range of stylish, all-titanium frames
A major barrier for the mainstream adoption of Google Glass will be how geeky the technology looks. Google's wearable computer may be considered chic by the tech-savvy of Silicon Valley but to the average consumer they look awkward and almost embarrassingly futuristic.
Now, as part of their on-going effort to normalise Glass, Google has launched a series of prescription spectacles in the US market (the only place the technology is on sale) that are firmly pitched towards the more fashionable end of the market.
Users will be able to buy the frames from Google for $225 a pop (Glass itself costs an additional $1,500) and simply bolt on the tiny screen, 16GB of memory and on-board computer that comprise the technology. Potential users will have to go elsewhere for their lenses though as Google says they won't be performing eye tests or grinding glass themselves.
In typical simplify-and-consolidate fashion, Google says they have studied the glasses market and distilled the vast variety of frames down to just four, archetypal designs: Bold, Curve, Thin and Split.
This quartet makes up the newly-launched 'Titanium Collection', and although the designs feel like they're leaning towards a twenty-something-graphic-designer stereotype, they do look attractive and entirely inoffensive. Exactly what Google needs.
So far, Glass is only in the hands of an enthusiastic and well-heeled minority (the 8,000 or so individuals who have currently signed up for the 'Explorer program') but reaction to the technology has been widespread and decidedly mixed.
Besides the privacy implications raised by Glass (critics often note that the on-board camera could be used to covertly snap videos and photos) there's also been a sizeable backlash against the cultural impact of the device.
Even before Glass was released to developers in February last year the term 'glasshole' was pre-emptively coined to define the sort of over-paid and oblivious individual that might adopt the technology Businessmen talking self-importantly into their Bluetooth headsets in a crowded street is bad enough; asking a computer on your face to give you directions to the nearest artisan bakery was a step too far.
Apart from these cultural assumptions, Google will also have to navigate the uncharted legislative waters surrounding Glass. Already this year there have been two incidents in which Glass users have been detained by law-enforcement for wearing the technology at the wrong time – the first occurred at a cinema, and the second whilst driving. Both individuals were eventually cleared of any wrongdoing.
These new frames are a clear step forward to integrating Glass successfully into the society outside a tech-elite. By selling prescription glasses Google are saying that their technology isn't an optional extra - they want it to become part of your everyday life. Short-sighted people don't forget their glasses in the morning and Google wants users to feel the same way about Glass.
Read more:
Join our new commenting forum
Join thought-provoking conversations, follow other Independent readers and see their replies