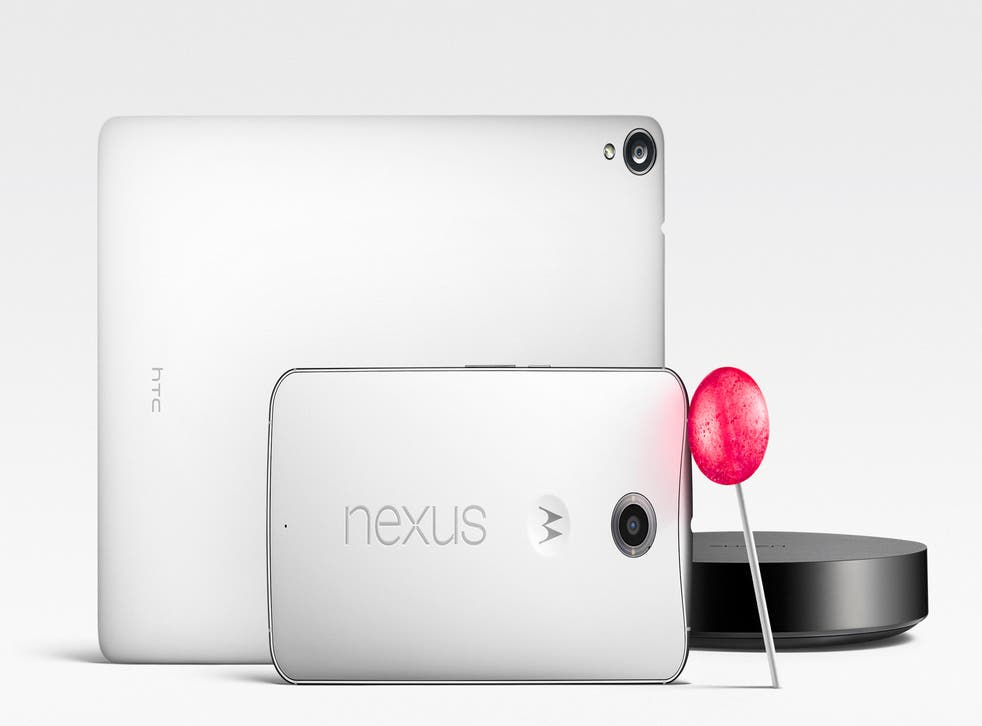 Nexus 6, Nexus 9 and Nexus Player unveiled as part of Google's all-new line-up
The search giant's Nexus range of devices have always been welcomed by Android fans for offering the 'purest' version of Google's mobile OS
Google has unveiled the latest line-up of its built-for-Android Nexus range, including a smartphone with a 5.9-inch display, a nine-inch tablet and a media box for TVs that streams games and video.
The new mobile devices run the latest version of Google's mobile operating system, Android 5.0 Lollipop, which the company says is tuned towards connecting "a bunch of different screens – from phones and tablets to TVs" and that has a battery saver feature that "extends the life of your device by up to 90 minutes."
The Nexus 6 smartphone is the biggest device Google has released yet, with its 5.9-inch screen topping even Apple's iPhone 6 Plus and Samsung's Galaxy Note 4. Built by Motorola, the Nexus 6 looks like a larger version of the company's recently released Moto X with a metal flash ring surrounding the 13-megapixel rear camera and a dimpled Motorola logo on the back.
Inside there's a 2.7 GHz quad-core processor and the choice between 32 or 64 gigabytes of storage, and Google is also touting its new Turbo Charger which gives six hours of use from a mere fifteen minute charge.
The company has also unveiled the new Nexus 9 tablet built by HTC. It offers the same sleek aluminium stylings as the Nexus 6, with an 8.9-inch display, 2GB of Ram and a 64-bit processor in the form of Nvidia's super-powerful Tegra K1.
The third new entrant to the Nexus line-up is the Nexus Player, a streaming box that will be the first device to run the new Android TV operating system that was announced back in June.
As you'd expect, Android TV handles all the usual on-demand services as well as giving users access to their own music, pictures, etc. The $99 Nexus Player also comes with a voice-search enabled remote (just like the Amazon Fire TV) and an optional $40 controller.
Pre-orders for the Nexus 6 begin on October 29th and for the Nexus 9 and Nexus Player on October 17th, with all three available in stores from early November.
Join our new commenting forum
Join thought-provoking conversations, follow other Independent readers and see their replies