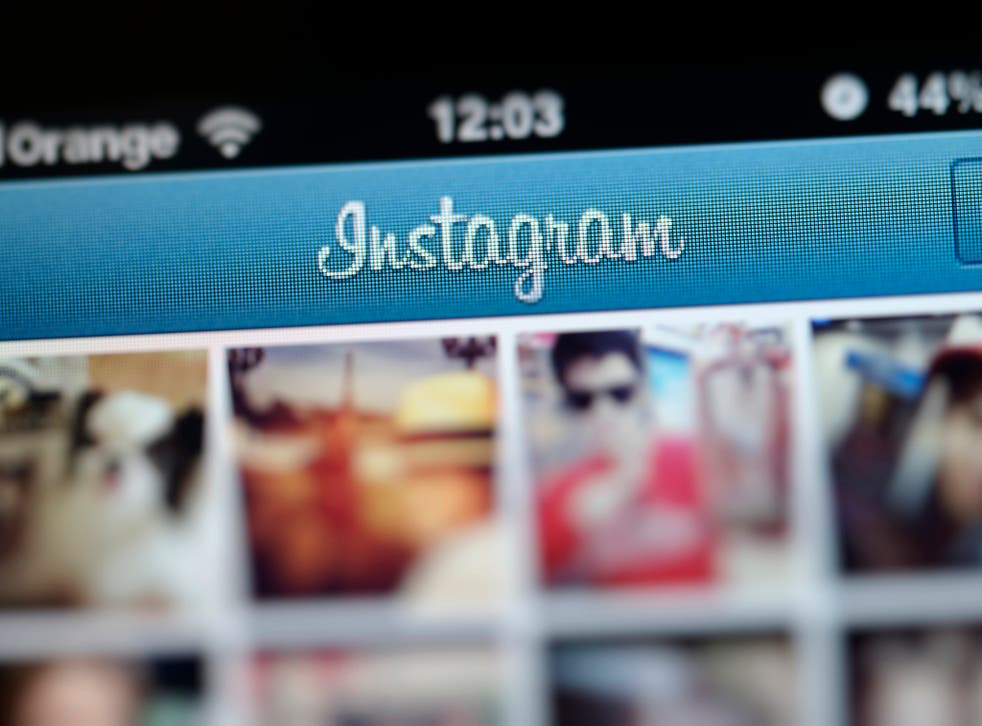 Instagram is changing from photo-sharing app to shopping catalogue in your pocket
It seems Instagram has been quietly transforming from a photo-sharing app to a shopping catalogue in your pocket with a novel take on advertising
Picture the scene: it's a gloomy Saturday in January. You check Instagram to see if your best friend has posted any photos from her holiday. Just a few swipes and she appears, drinking a cocktail at a pavement cafe, wearing a great new shirt that you haven't seen before. You double tap to like the photo and as you do, little black boxes appear on the screen asking if you want more information.
You click on the black box on the shirt and a window appears telling you it is from Topshop. You can choose to compare it with other similar items or click straight through to buy it, though your friend might not be best pleased, so you exit the tiny window and click on the cocktail instead. Another window appears, this one telling you about the cafe's opening hours and menu, and asking you if you want to click through to an airline website to buy flights.
That might sound a bit Black Mirror, but it's the direction Instagram is travelling. This month, it invited 20 US-based retail brands including Kate Spade, JackThreads and Warby Parker to trial a new feature that allows them to tag items of clothing and offer the user more information, before asking them if they want to go to the retailer's site to buy. A spokesperson told The Independent that Instagram will use information from the test to decide whether to roll-out the feature in the UK and elsewhere.
Brands are delighted about the development. Mary Beech, chief marketing officer for Kate Spade, said the service does much to smooth the user's path from seeing a product they want to buying it on the merchandiser's website. "The possibilities for selling our products are endless," Beech said. But it also changes the relationship that users have with the service in a way that could backfire.
Amie Kewley, a fashion blogger who uses Instagram to promote her blog CreditCrunchChic.com, thinks Instagram's move into shopping was predictable. "I knew it wouldn't be long before this sort of thing was introduced, I feel like social media platforms are awash with brands trying to sell users things, whether it's apps or games or clothing," she told the Independent via email.
Other users will agree. Instagram has come a long way since an unremarkable photo of a dog became the first post on the app in 2010. The app was quickly downloaded and adopted by users sharing holiday photos, cute family moments and life events, like a digital photo album. Facebook, sensing its potential, bought it or $1bn in 2012 which at the time seemed like a lot, but might not be if everything goes to plan. The numbers are positive: today Instagram has more than 500 million users, five times as many as it had in 2013.
Advertising on Instagram is a fairly new thing. Since adverts were introduced in 200 countries in 2015, the number of advertisers has hit 500,000, despite competition from Pinterest, a photo-pinning site, and Snapchat, which allows users to send photo messages. Instagram now targets adverts, so users may see adverts for things they have liked or shown interest in on Facebook, for example (users can turn this off on the advert settings page on Facebook). Brands can add a "shop now" button to adverts so users can choose to navigate outside the app to make a purchase. With the new function, brands can tag products, allowing users to explore and compare potential purchases. James Quarles, Instagram's vp of monetisation, said Instagram want start offering users the chance to save products to come back to later, after Kantar data commissioned by Facebook showed only 21 per cent of purchases are made on the day a product is discovered.
Curiously, as the number of advertisers and users is growing, the number of posts ordinary people share on Instagram is reportedly falling. This could be because there are so many options for photo-sharing, like Facebook and Snapchat. Or it's a sign that the way people use Instagram is changing as it becomes a shopping catalogue instead of a personal photo album.
People like to feel like they are part of a community, not the target of advertising. This is one reason brands and "influencers", who post products on behalf of brands, report lower levels of engagement for posts marked #ad, to indicate a paid-for post, or #spon, where the content creator has been paid in some way but retains editorial control. At the moment the rules for sponsored posts on Instagram are blurry. The Advertising Standards Agency in the UK encourages users to mark out advertising but there is no legal recourse for those who don't.
As Instagram becomes more commercial, it becomes more important for adverts to be clearly marked. Either that, or we must accept that we are entering into a brave new world of digital advertising, where every product, no matter how it appears, could be for sale.
Bethany Rutter, social content exec at the plus size brand navabi and a fashion blogger at ArchedEyebrow.com, said that Instagram's shopping feature would be more useful if it was opened up to the bloggers and friends she follows, rather than just brands.
"Instagram is a massive source of inspiration for me, especially (or only) through bloggers posting personal style pics, so if there's a way to integrate the shopping function with people's personal pages rather than just via brand pages then I can see this working really well and I would definitely use it," Bethany told The Independent. "Only downside is... more shopping?"
We've not yet arrived at a time when Instagram allows products and services to be tagged on ordinary posts. A move like this could make adverts feel more acceptable, or it could ruin the app. If Instagram doesn't tread the line between community and catalogue carefully, it could lose the very users that the advertisers are paying to reach.
Join our new commenting forum
Join thought-provoking conversations, follow other Independent readers and see their replies