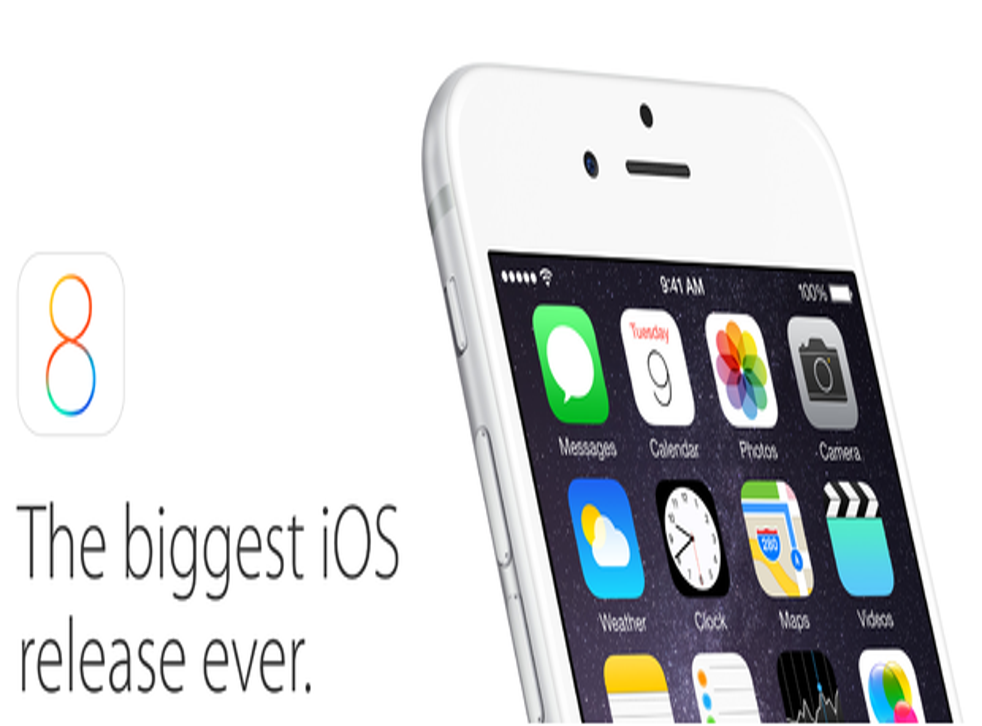 iOS 8: the nine best features to try out once you download the iPhone and iPad update
From sharing your location in a group chat to setting up your phone's distress signal: here are some new tricks to try in iOS 8
Apple is launching its latest mobile operating software later today (6pm in the UK) and with it a whole host of new toggles, switches, features and functions are about to become available for your iPhone or iPad – so what do you do first?
1. Name, mute or leave a group conversation
For any messaging conversation with more than two participants you can now name it, mute it, share your location (great for arranging a meeting) or leave it altogether. Simply click 'details' in the top corner of the conversation for the new options.
2. Get Siri to identify a song
Shazam's been doing this for a while but now song identification is built into Apple's personal assistant. Simply ask "What song is playing?" and Siri will answer – including giving users an option to buy the track. You can also activate Siri without clicking the home screen - just say 'Hey, Siri!'.
3. Use a search engine that doesn't track you
DuckDuckGo has long been the search engine of choice for the privacy conscious. It has everything you'd expect - news, images, videos - but doesn't track your searches to create a user profile to sell to advertisers. Now you can make DuckDuckGo the default search choice in Safari!
4. Turn on your iPhone's 'distress signal'
'Find My iPhone' is a fantastic feature that allows you to locate, lock or wipe your device if it get's lost or stolen (go Settings > iCloud to turn it on), but in iOS 8 there's a new option to 'Send Last Location' - an iPhone distress signal that's sent out to your iCloud account when the battery's about to run out.
5. Take a time lapse video
Third party apps have done this for a while but now time lapse is built into the camera. Just swipe to the far left on the camera-mode dial and set the exposure. There's also (finally) a self-timer for three or 10 seconds and new exposure options for changing how bright a picture looks.
6. Dictate a message in real time
The new Talk-to-Type mode on the keyboard (that little microphone icon) now works live and is even more accurate than before. If you've not tried it before it's worth a go (though isn't much fun to use in public).
7. Install a new keyboard
With iOS 8 Apple is finally opening up the keyboard to third-party options. Although the company is also greatly improving its own offering (which will now have context-sensitive word suggestions) it's worth downloading SwiftKey from the App Store - the best independent mobile keyboard on the market.
8. See which apps are draining your battery
Battery life is a constant worry with smartphones, but now the iPhone lets you see which apps are the worst offenders when it comes to using up battery (find it in Settings > General > Usage > Battery Usage).
9. Take a call on your tablet
If you've installed iOS 8 on your iPad and it's connected to the same Wi-Fi network as your iPhone then – voila – you can take calls on your iPad. When your phone rings a notification will flash up on your tablet and just pick up as you would a Skype call.
Join our new commenting forum
Join thought-provoking conversations, follow other Independent readers and see their replies