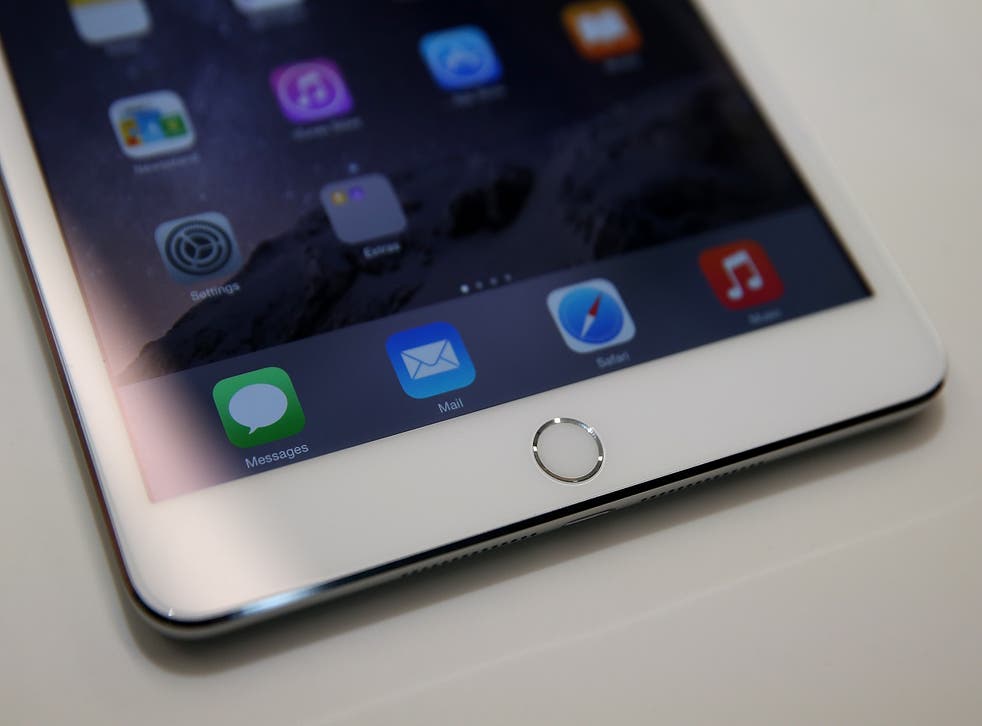 iPad Air 2 review: Apple's tablets are just in cruise control – but still well ahead of the pack
The iPad Air 2 is lighter and comes with a faster processor - that may not sound like much, says <b>David Phelan</b>, but it's enough to keep Apple on top
This time last year, Apple launched the iPad Air, which updated the previous iPad by putting it on a strict diet and clever pills. It was fast, slim and preposterously light. So much so that even the iPad mini with Retina display, released at the same time, seemed less wonderful by comparison. After all, we thought, when you can make an iPad this light with a 9.7-inch screen, why go for something smaller?
Last week, Tim Cook asked again: how can you make the best tablet in the world better? His answer is the iPad Air 2, even skinnier than its predecessor (18 per cent so) and feeling the benefit of even more brain training.
(Click here to read our review of the iPad Mini 3)
The design is identical to last year's model apart from the slimmer waistline and the introduction of the Touch ID fingerprint sensor (first revealed on the iPhone 5s). Oh, and it comes in the highly popular gold shade found on recent iPhones, too. But are these changes enough to make the new iPad an essential upgrade?
Well, let's start with the slimness. Oh my, it's thin.
It's now half the thickness of the first iPad, released in 2010. And while the arrival of the iPad Air certainly took your breath away because of its thin profile, you can definitely see and feel the difference. As ever, the build quality is outstanding and so despite being just 6.1mm thick – Apple claims this is the world's thinnest, though rivals are circling – it still feels solid and dependable in the hand, with the matte back and glossy glass front as appealing and inviting as the iPad has been since day one.
The difference in weight compared to last year's edition is less noticeable, but you can feel it when the two Airs are in your hands. It's also thinner and lighter than every other tablet with a full-size screen that I've tried. And weight hasn't been saved by opting for a plastic back – this is the same aluminium case previous iPads have boasted. So it's super-light and super-classy.
And how does that help? Well, it's light enough to carry in your bag and barely notice and since many people are combining a tablet with a keyboard in order to dump their laptops, lighter really is better.
There have been some compromises though, and the thinner design is presumably what put paid to the side switch, configurable either as rotation lock or mute button. I liked it and will miss it, but frankly the accessibility of both controls in the Control Centre (swipe up from the bottom of the screen to access) meant that the days of this hardware switch were numbered.
The Touch ID fingerprint sensor is as useful here as it is on the iPhone. On the silver and gold versions, it's revealed by a telltale coloured ring around the home button. On the space gray version it's hidden in the black on either side.
Other phones and tablets have fingerprint sensors but the reason Apple's excels is because you use it without learning another gesture. Any iDevice user is familiar with touching the home button and that's all you do here, resting your digit for a split second until you are recognised. It's handy to unlock the screen, pay for iTunes purchases and - when Apple Pay arrives in the UK - it'll become even more useful.
Plus, it's now available for developers to make the most of, adding extra security to apps like the superb password manager 1Password.
There's one more difference in how the iPad Air 2 looks: the screen. Unfortunately it's not that the resolution has been updated since the introduction of the Retina display in 2012, but now the display has been put on the same diet as the rest of the tablet. The three components that make up the display (cover glass, touch sensor, LCD) have been fused together with air gaps removed. The experience of this will be familiar to any iPhone users (air gaps look since sucked out) but essentially it feels you're pressing right on the pixels, not on the glass in front of you. It's a small change, but noticeable and there's another change – an anti-reflection coating that reduces glare (Apple claims it's 56 per cent less reflective).
The next update is how smart the Air 2 is. The iPhone 6's A8 chip has been optimised for tablet use – it's called the A8X here – and is a key upgrade. The iPad Air was very speedy, so it's hard in everyday use to see much acceleration here. I've been using the iPad Air 2 for a week now and it's been routinely fast and responsive: apps open in a blink, deleting an email happens so promptly you barely see them vanish and even the most powerful programs are smooth and quick-reacting.
But the A8X will come into its own as developers release apps that exploit it. Although the central CPU is 40 per cent faster than the iPad Air's chip, for graphics this performance improvement increases to 250 per cent. You understand I can't see this by looking at it, I'm taking Apple's word. But it should mean in coming months that apps will deliver increasingly complex and sophisticated graphical effects.
The camera is improved on this iPad, too. Now, personally I still don't get how anyone would want to use a big, flat slab of glass and metal as a camera – it's just not ergonomic. But a lot of folks do (as Tim Cook pointed out - bigger screens make better viewfinders) so it's good that Apple has given them more to do. An enhanced 8-megapixel sensor combined with the A8X's processing grunt means that this camera can shoot high-resolution panoramas, burst mode, time-lapse video and more. If you really must use a tablet as your camera, this is a good one.
It goes without saying this is Apple's best iPad yet and as Christmas approaches it will deservedly be on a lot of people's lists for Santa. It's deeply appealing thanks to its exceptional lightness, thinness and unsurprisingly gorgeous looks. But its standout is the processor which is so clever and powerful that the real benefits of the Air will only become apparent in the coming months as more demanding apps are devised, and programs like Apple Pay come into their own.
For the last 12 months, despite the opposition's best attempts, Apple had the best tablet, the one that was out in front, the iPad Air. Now, with the Air 2, you can barely see Apple's rivals in the rear-view mirror.
Join our new commenting forum
Join thought-provoking conversations, follow other Independent readers and see their replies