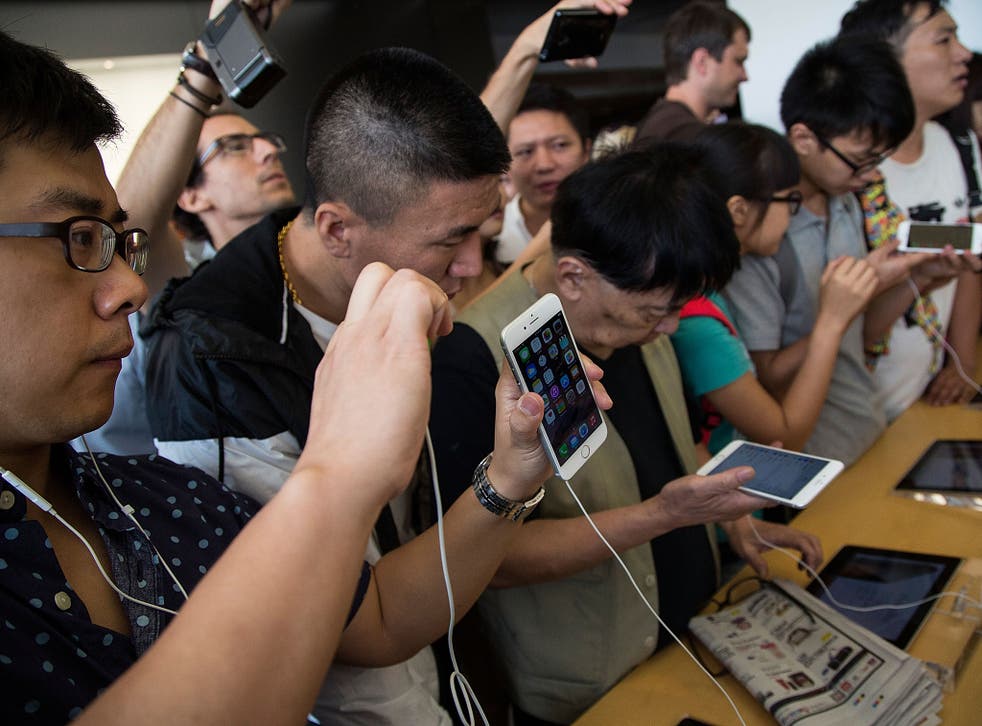 iPhone 6 on sale everywhere but China, with predicted 5 million units to be smuggled back in
Factories in China have been producing 540,000 iPhone 6 and iPhone 6 Plus units daily - but state restrictions mean none are being sold on the mainland
The iPhone 6 might be made in China but Chinese consumers are having a hard time getting their hands on Apple's new smartphones.
With Chinese state regulators currently withholding a critical licence needed to sell the smartphones in the country, eager Chinese consumers are being forced to travel to foreign countries (or explore more dubious sources) to get hold of the new iPhone on launch day.
Dealers in Hong Kong told AFP that they'd dispatched staff to Japan to be first in line to grab unlocked devices, ferrying them back to home where they can be sold for as much as £1,500 to eager shoppers from the mainland.
Gary Yiu, the manager of an iPhone reseller store in Hong Kong, told the news agency that the most sought after model was the 128GB iPhone 6 model, with Chinese customers making up "60 to 70 per cent" of his pre-orders.
For traders in Hong Kong's grey market, the new iPhone has been described as a "sure bet" and "better than the stock market," offering mark-ups from 50 to 150 per cent.
However, even this will only be a small part of illegal iPhone trading in China, with mobile researcher Neil Shah telling Bloomberg that he expects as many as 5 million devices to be smuggled into China before the government gives their seal of approval.
In pictures: iPhone 6 goes on sale

Show all 12
Chinese state news agency Xinhua has said that the new iPhones require just one more licence to access networks before they can be sold. The country's regulators have a history of hostility to Apple's products, with CCTV describing the iPhone's tracking services as a threat to national security in July this year.
Like many other Western tech firms, Apple has faced increased scrutiny from governments and customers alike following Edward Snowden's revelations of widespread government surveillance.
Apple has responded by trying to convince customers that its business model is based on selling gadgets not collecting personal information, with the company even introducing new security protocols that make it impossible for law enforcement to extract data from their devices even if they have a search warrant.
Join our new commenting forum
Join thought-provoking conversations, follow other Independent readers and see their replies