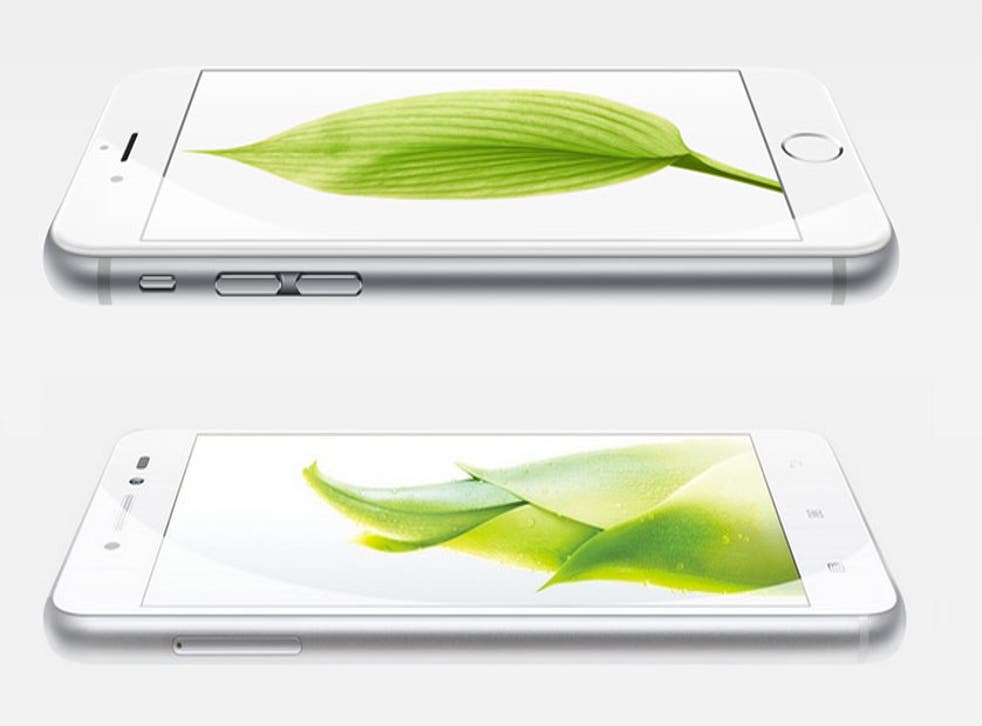 Lenovo's new Chinese smartphone looks just a little similar to Apple's iPhone 6
That's the iPhone on the top and the S60 on the bottom
Finding knock-off versions of the latest iPhone is common in China, but it's not often that big-name manufacturers (especially those looking for credibility and customers in the West) are making them.
Not so for Lenovo, the world's biggest PC manufacturer and fourth or third (it depends how you read it) biggest mobile seller. Their new China-only S90 'Sisley' is a mid-range device which just happens to look near identical to the iPhone 6.
It has the same rounded metal case, the same colour options and the same advertising – with Lenovo even producing a similar wallpaper to the one used in the iPhone 6 promo shots (this isn't an insignificant thing to copy – wallpapers are often easier to identify than the phones themselves).
Lenovo has responded by admitting that while there are "external similarities [...] Considering the product design lifecycle of any smartphone – at least a year in planning and prototyping – it's not possible to copy a design so quickly."
The phone itself sells for 1,999 Yuan (£200 or $325) and offers a 5-inch HD display, 16GB of internal storage, dual-SIM and NFC connectivity and a 1.2GHz quad-core processor. And it's running Android 4.4.4 KitKat – rather than iOS 8.
Here's the Lenovo (pictures by Gizmobic)
And here's the iPhone
Another shot of the S60
And again, the iPhone 6
Even the promo shots were copied! This is from Lenovo
And this is from the iPhone 6
Ripping off Apple's products certainly isn't unusual (indeed, the copying of big name brands by Chinese manufacturers is often an informal sign of success) but for a company like Lenovo that's trying to be taken seriously in the West, simply ripping off your rivals' designs won't do.
Join our new commenting forum
Join thought-provoking conversations, follow other Independent readers and see their replies