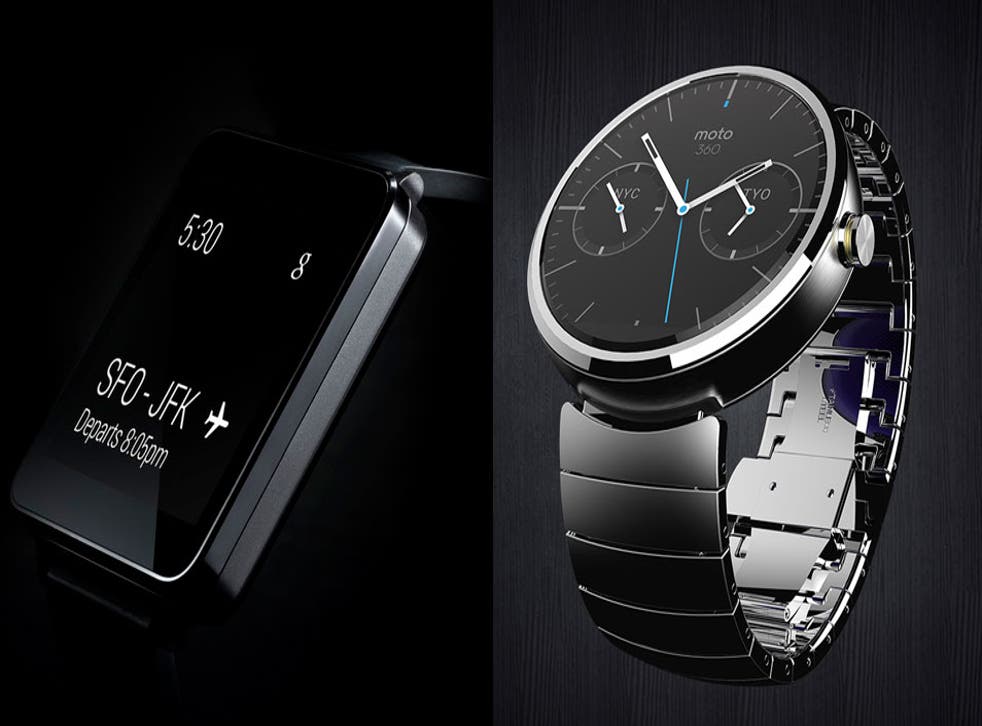 LG G Watch and Moto 360: Meet the first two smartwatches powered by Google
Both watches are due out later this year, and look like they might bring Google's vision of wearable technology to life
Google made its ambitions for the wearable market clear yesterday when it unveiled a new operating system for powering smartwatches: Android Wear.
Now, the first designs from selected hardware partners are starting to emerge with both LG and Motorola releasing pictures of their upcoming gadgets.
Both companies have a long history of working with Google and it seems likely that these devices will be as close to the search giant's vision of the smartwatch as you're likely to come by. LG previously built two of the company's Nexus smartphones while Motorola are, of course, still owned by the company - pending the sale to Lenovo.
LG's G watch uses a square design similar in appearance to Sony's Smartwatch and will reportedly be "compatible with a range of Andoird smartphones". It'll also be voice activated, looks like it'll integrate Google Now and will be released in the second quarter of 2014.
There's even less details on hand about Motorola's offering, the Moto 360, but images of the device show that the company is putting design first, offering users a more familiar circular screen and using "premium materials". There's no specs out there but Motorola says the device will arriving in "summer 2014 in a selection of styles".
Although neither LG nor Motorola are saying what exactly these smartwatches will be able to do, Google's announcement of Android Wear made it pretty clear what it wants from these devices: they should respond to voice commands and carry out basic searches; offer notifications and reminders; control other gadgets; and sync up with fitness devices.
The question is, how will LG and Motorola's offerings compare to the current crop of smartwatches? In terms of checking boxes, there's not a lot of new functionality but the deciding factor will be how well all these features come together. Will the touchscreens be responsive? How long with the battery last? Will syncing be a hassle or seamless?
None of this is easy to predict, but if these devices really do have Google's blessing then we can at least expect an improvement over what's currently on the market. What's more, it seems that it's technology like this (rather than the oops-we-created-the-future-you-dreaded, aka Google Glass) that will be leading wearables forward.
Join our new commenting forum
Join thought-provoking conversations, follow other Independent readers and see their replies