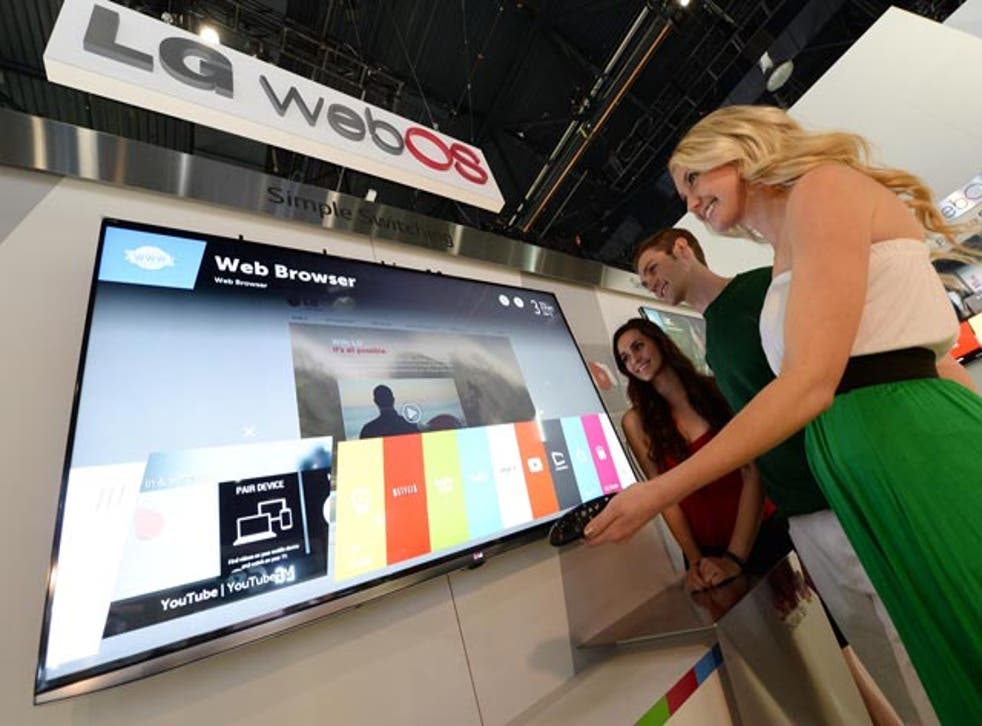 CES 2014: LG to relaunch defunct smartphone OS on '70 per cent' of smart TVs
New software will focus on three main areas: better multitasking, access to apps and quicker set-up for first-time smart TV users
Smart TVs that connect to the internet are set to have a large presence at this year's Consumer Electronics Show (CES) in Las Vegas but it's LG's that look to have the biggest impact.
The South Korean company are integrating of webOS – an operating system built for smartphones – into more than 70 per cent of their smart TV line-up in 2014.
LG bought the Linux-based software from HP in February 2012 after HP acquired American smartphone-maker Palm in 2010. Palm created the software for its eponymous range of smartphones, discontinued by HP in 2011.
In introducing webOS to televisions, LG are reinvigorating a brand that still holds considerable cache with technology enthusiasts. Fans of webOS regularly note that despite its commercial failure, the software introduced several key design features that have now copied by rival smartphone companies including Apple and Android.
One of these features, the 'card' based system of switching between apps, has been retained for LG's new TV interface. Full details have yet to be announced but a Korean press release from LG has said that webOS will focus on three main features: 'Simple Connect', 'Simple Switching', and 'Simple Discovery'.
 The 'Simple Connect' feature aims to quickly acclimatise users to internet-connected TVs, with an animated cartoon character nicknamed 'Bean Bird' appearing when the device is first turned to introduce users to the controls 'humorously'.
'Simple Switching' will allow for various multi-tasking features whilst 'Simple Discovery' offers access to an app store with software from the likes of Amazon Instant Video, Twitter and Netflix.
New TVs featuring webOS will hit the Korean market early this year, with release dates for Europe and the US unknown as of yet. Stay tuned for more news from CES as the updates roll in.
Join our new commenting forum
Join thought-provoking conversations, follow other Independent readers and see their replies