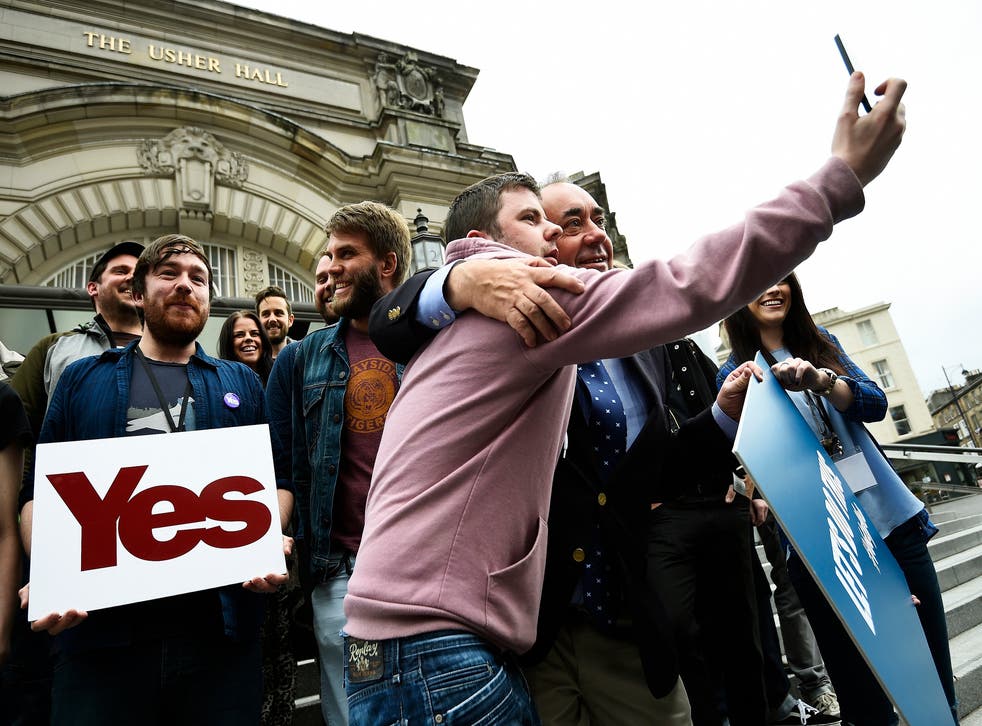 With likes and selfies, Yes Campaign takes the lead in Scottish referendum - on Facebook
Facebook has seen more than 10 million 'interactions' in a five week period concerning the Scottish referendum
In the campaign ahead of the Scottish independence referendum every share, comment and like counts – and according to Facebook, the Yes campaign has the edge.
The social networking site revealed new figures today detailing more than 10 million interactions surrounding the referendum in a five week period, with the Yes campaign claiming more than 2.05 million interactions to the No campaign's 1.96 million.
Similarly, while the Yes campaign page on Facebook currently has more than 258,000 likes the No campaign's has just over 182,000 and in the five week period that Facebook's study covered (August 1st to September 8th) the former grew by 27 per cent while the latter by only 17 per cent.
Interactions surrounding the two campaigns' leaders revealed a similar picture, with First Minister Alex Salmond drawing 700,000 likes, shares and mentions in the UK as a whole while Better Together leader Alistair Darling only attracted 250,000
Speaking to Sky News, a senior strategist for the Yes campaign said that Facebook was the most effective campaigning tool available as it offers access to nearly every voter and allows individuals to spread the messages they want to hear.
"There are no better opinion-formers for someone than the friends and family they like and trust," the anonymous strategist said, adding "Facebook is more effective than Twitter. You put something on Twitter and you reach people within the political bubble. With Facebook, you tap into a far bigger community."
Facebook will also be rolling out it's "I'm a Voter" button ahead of the referendum. This banner – which first made its appearance during the 2010 American midterms – will appear on Scottish news feeds on election day, reminding users to vote, and giving them a chance tell their friends when they have (although users can't specific which way they voted – leave that to a status update).
Scottish Independence: For and against

Show all 24
Elizabeth Linder, Facebook's politics and government specialist for Europe, the Middle East and Africa, said: "In just a month we've seen the referendum debate come to life on Facebook, with over 10 million posts, comments and likes relating to the debate.
"Studies show that when people see their Facebook friends talking about voting, they are more likely to vote themselves. We hope the 'I'm a Voter' button will make it easy for voters to share that they are taking part in the referendum at the end of months of debate and discussion."
Join our new commenting forum
Join thought-provoking conversations, follow other Independent readers and see their replies