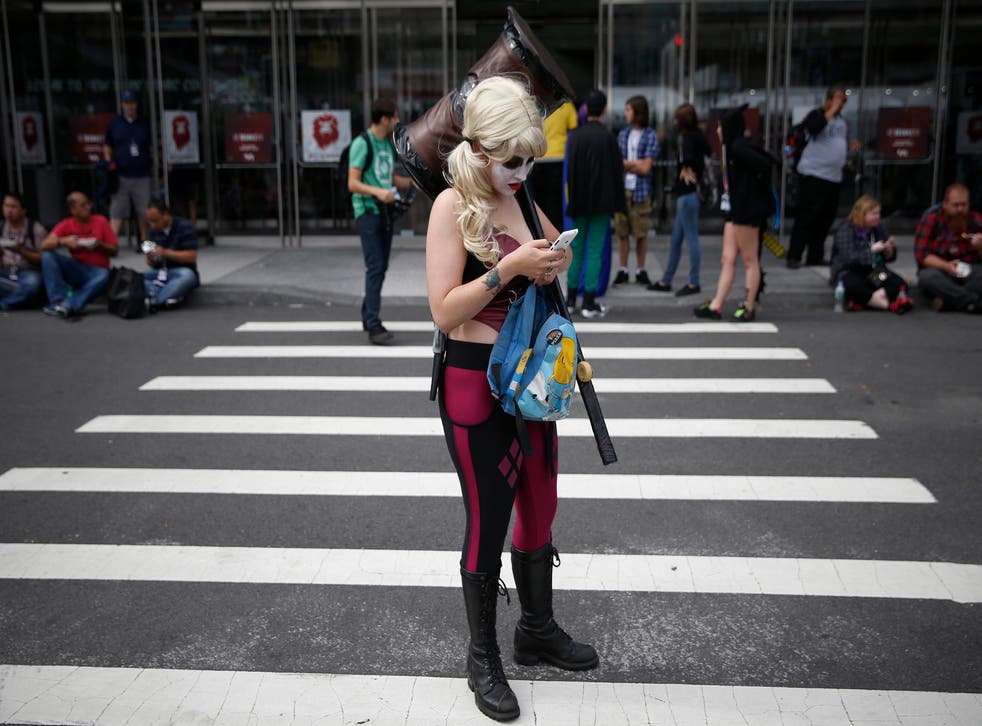 Texting neck: Using your smartphone could be damaging backs, expert claims
Weight on head of walking while texting is like having four bowling balls stacked on your head
Looking down at our phones isn't just making us bump into one another, it's also exerting a damaging amount of weight onto the back of heads and necks, says scientists.
How much weight exactly? Twenty seven kilograms is the most recent estimate according to a study published in the journal Surgical Technology International.
That's about the same weight as four full-size bowling balls or – to use a more relevant comparison – 200 iPhones. All piled up on the back of your head.
Dr Kenneth Hansraj, the spinal and orthopaedic surgeon behind the study, says it's become increasingly common for patients suffering from back and neck pain to report hours spent hunched over smartphones and tablets.
"You can call it an epidemic. Wherever you go, just look around: People are heads down into their phones, especially teenagers," Hansraj told NBC news.
The extra pressures is created by weight of the human head and the angle of the neck and spine. The average head weighs around 5kg and this weight increases massively as people hunch over: a sixty degree bend adds an extra 22kg of strain.
"These stresses may lead to early wear, tear, degeneration, and possible surgeries," writes Hansraj.
Hansraj's advice is simple: be aware of your movements. You don't necessarily have to bring your gadgets up to eye-level to use them, but don't crane over them all the time.
Similarly, try exercises such as touching your ears to your shoulders or pushing your head against your hands, to bring some flexibility and strength back to your neck.
As computing becomes a mobile activity for more and more of us (and that includes slouching on the sofa with a tablet) neck difficulties seem set to join 'texting thumb' in the technology 'hall of pain'. Bring on those brain implants instead.
Join our new commenting forum
Join thought-provoking conversations, follow other Independent readers and see their replies