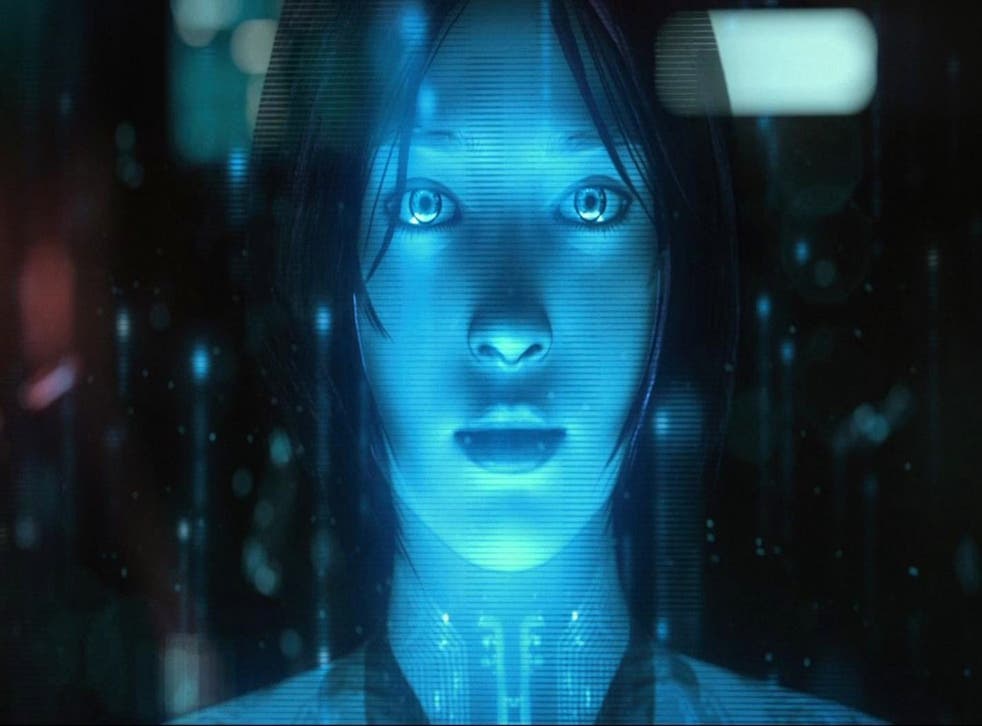 Microsoft's Cortana (the rival to Apple's Siri) leaked online
Cortana will be represented by a circle icon that animates in response to users' questions
The battle between smartphone virtual assistants is heating up. Apple was first out the blocks with Siri before Google integrated its Google Now functionality with less fanfare. Now the internet has been given a closer look at Microsoft's offering, Cortana.
A two minute video uploaded to YouTube shows the setup process for the service, which apparently requires users to log in with a Microsoft account and allows them to choose a nickname.
These steps are followed by a series of questions that seem designed to customize Cortana's services, with "What are two of your main motivations for going out to an event or activity?" and "When you want to catch up on what's going on in the world, which section do you go to first?" being two examples.
Although the virtual assistant is named after the artificial intelligence from Microsoft's Halo games, the video confirms that Cortana will be represented as an animated circle – rather than as a distinct, female personality.
Like Google Now and Siri, iCortana will be able to process various voice commands from Windows Phone users, carrying out a variety of functions such as making calls, dictating texts; setting calendar events and alarms; and, of course, searching the web.
It's expected that Microsoft will be integrating its machine learning technology, Satori, into the service. This software – which has been used to give more informative search results on Bing - is designed to "develop deep understanding of the world around us not only as a collection of entities (people, places and things) but also the relationships between those entities."
It's expected that Microsoft will unveil Cortana fully during its developers conference this April, with a subsequent update bringing the software to Windows Phone users in the following months.
Join our new commenting forum
Join thought-provoking conversations, follow other Independent readers and see their replies