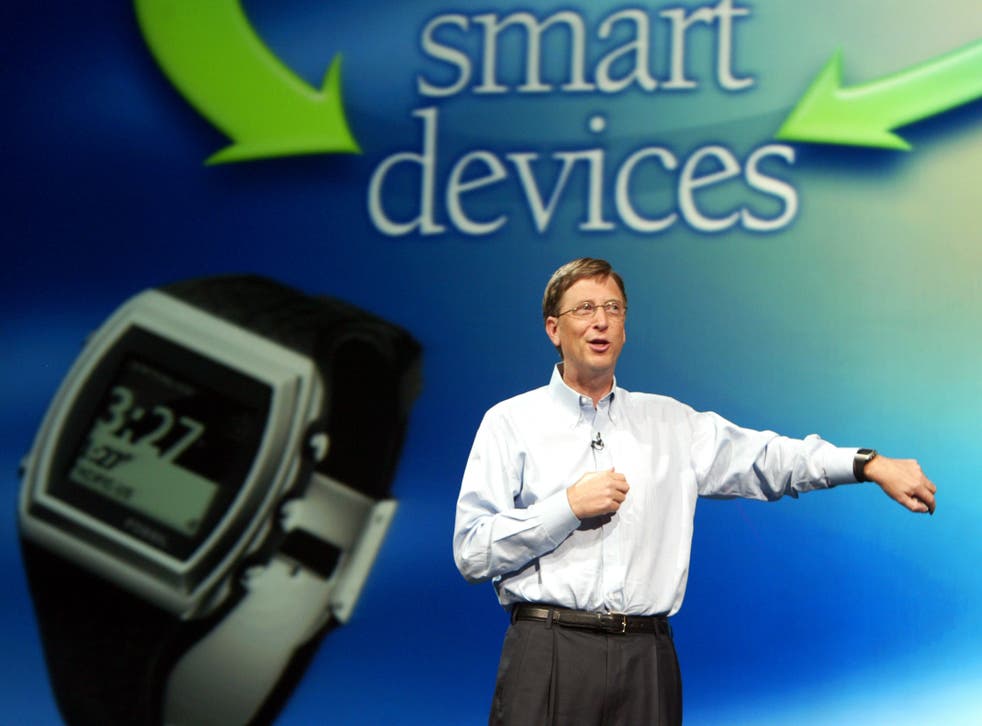 Microsoft smart watch to be built by team behind Surface tablet
Development for the upcoming device have been moved to the Surface team responsible for Microsoft's latest tablets
James Vincent
Tuesday 16 July 2013 20:11 Comments
Microsoft employees are reportedly testing a prototype smart watch constructed from aluminium oxynitride – an expensive material known as 'transparent aluminium' that's three times harder than glass.
Technically a ceramic rather than a metal, transparent aluminium is stable at temperatures up to 1,200 °C and is so futuristic that its first public mention was in Star Trek, where a time-travelling plot saw the then-fictional 24th-century material traded with incredulous humans, circa 1980.
Unsurprisingly, this sort of future-proof gear doesn't come cheap, with current manufacturing costs of around $20,000 (£13,000) per square metre. Whether Microsoft has managed to improve upon these production methods is unknown.
The news has lifted expectations for a Microsoft smart-watch, news of which first emerged in April, after reports that the company had contacted Asian electronics suppliers to order 1.5-inch displays.
The smart watch market has exploded over the past year, after finding early success with crowd-funded devices like the MetaWatch and the Pebble. Now, every major tech company from Sony to Samsung have thrown their hat into the ring, with Apple's much-rumoured 'iWatch' grabbing most of the headlines.
Microsoft's own offering is currently being developed by the team responsible for the Surface range of tablets. As such it's expected that the watch will support a modified version of Windows 8 – Microsoft's touch-screen orientated operating system.
Moving development to Surface also complements recent changes in Microsoft's organizational structure, which saw many departments merged together. CEO Steve Ballmer promised that the reshuffle would help the company create a cohesive range of devices that work across a shared platform.
How exactly the new smart watch might tie in with Microsoft's current range of hardware is unclear, though the device is said to include fast mobile connections via LTE and connect to the cloud to provide much of its services.
Register for free to continue reading
Registration is a free and easy way to support our truly independent journalism
By registering, you will also enjoy limited access to Premium articles, exclusive newsletters, commenting, and virtual events with our leading journalists
Already have an account? sign in
Join our new commenting forum
Join thought-provoking conversations, follow other Independent readers and see their replies