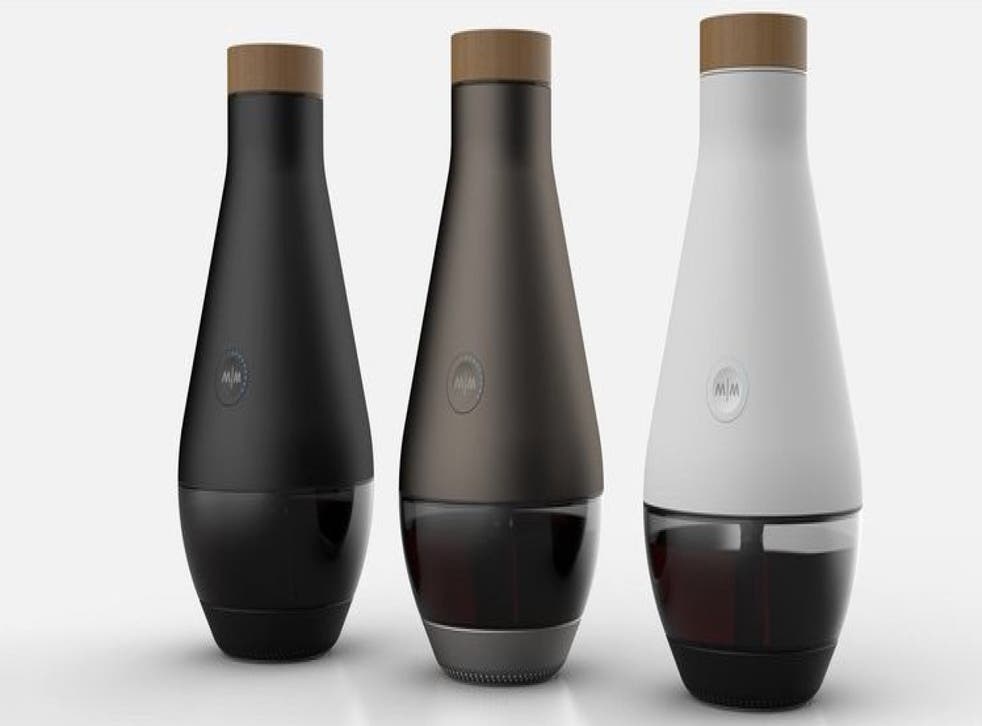 The Miracle Machine uses the magic of science to turn water into wine for £1.20 a bottle
Air-diffusers, ultrasonic transducers and heaters turn a sachet of ingredients and a splash of water into drinkable wine in a matter of days
Tired of clogging up your bath with rotten fruit trying to make prison hooch? Too cheap to spend the pounds that supermarkets demand for brand-name alcohol? Well, one Silicon Valley start-up has the solution: it's the Miracle Machine, "the world's first accelerated winemaking device for the home".
Priced at $499 (£300), the Miracle Machine looks like a cross between a fancy water jug and a cafeteria, complete with plunger and various internal chambers.
Would-be vintners simply drop in the right ingredients, select a fermentation schedule via the paired smartphone app and then sit back, waiting for their water to turn into wine.
The inventors behind the Miracle Machine are Kevin Boyer (a recognised sommelier) and Philip James (the CEO of online wine club Lot18), who say that they came up with the idea for the product – as you'd expect – over a drink or two.
Boyer and James want to make a quality bottle of wine cost as little as $2 (£1.20), selling their custom sachets of grape concentrate and yeast online and via a monthly wine club – and delivering them straight to customers' doors.
The pair say they'll launch with a virtual wine-cellar stocked with six varieties: "A full-bodied Cabernet Sauvignon and rich Chardonnay from Napa Valley, a cool climate Pinot Noir from Oregon, an aged Tuscan blend from Italy, Sauvignon Blanc from Sonoma, and a delicate red and a steely white from Burgundy."
The app will work on both iOS and Android devices and connects to the Miracle Machine using Bluetooth. Users select a recipe based on the type of wine they're after, and the app will then give them live feedback from various sensors in the bottle (including temperature, aeration, and estimated alcohol content) throughout the fermentation process.
Boyer and James claim that the finished product "rivals some of the best wines on the planet, at a fraction of the cost and in a hundredth of the time it would usually take" and the pair are currently looking for funding to start a first production run of 2,000 units.
However, the Miracle Machine isn't the only smartphone-enabled boozing method on the market (although it's certainly the only one that's so free and easy with its biblical references).
For drinkers who prefer craft lagers to full-bodied reds there's also the Brewbot, an automated beer brewer the size of a chest of drawers that launched last year for a couple of hundred pounds. Although the Brewbot is marketed more towards craft breweries than average consumers, we'd still love to see some sort of a booze-off between the two.
Join our new commenting forum
Join thought-provoking conversations, follow other Independent readers and see their replies