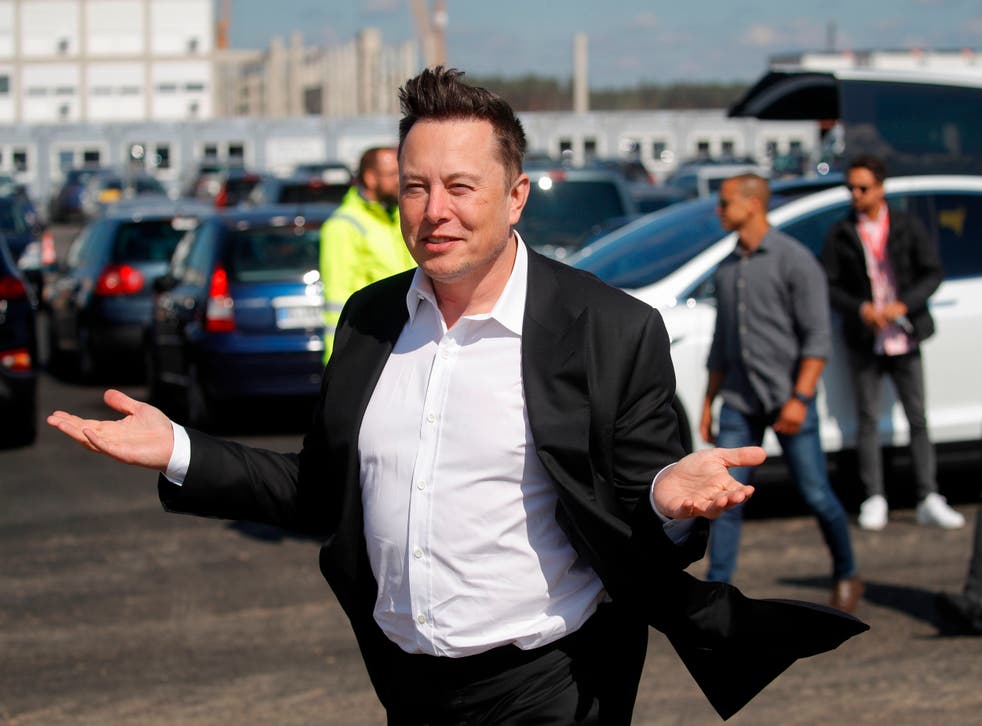 Elon Musk warns staff Tesla stock price could get 'crushed like a souffle under a sledgehammer'
Tesla's stock price has risen 600% in 2020 and made entrepreneur world's second richest man
Leer en Español
Tesla boss Elon Musk told staff that they need to cut costs or the firm's stock price could be "crushed like a soufflé under a sledgehammer."
The electric car company's stock has been a massive success in 2020 rising by nearly 600 per cent and it is now worth more than any other automaker.
And after years of losses Tesla has now posted five quarters of positive net income in a row.
But in an email to staff, Mr Musk warned that the company's profitability was around just one per cent and that stock success has been down to investors' expectations of bigger profits down the road.
"If, at any point, they conclude that's not going to happen, our stock will immediately get crushed like a soufflé under a sledgehammer!" he wrote in the email, according to Electrek.
The email urged staff to try and find savings across the company.
"This a tough Game of Pennies — requiring thousands of good ideas to improve part cost, a factory process or simply the design, while increasing quality and capabilities," wrote Mr Musk.
"A great idea would be one that saves $5, but the vast majority are 50 cents here or 20 cents there."
Tesla has not commented further on the contents of the email.
It has been a highly profitable year on a personal level for South African-born Mr Musk.
His personal wealth, driven by the stock price of Tesla, has risen by $111bn to $139bn, making him the world's second richest man, according to the Bloomberg Billionaires Index.
Mr Musk is now ahead of Bill Gates, who has a wealth of $129bn, but he is still behind Amazon founder Jeff Bezos, whose wealth is estimated at $188bn.
Join our new commenting forum
Join thought-provoking conversations, follow other Independent readers and see their replies