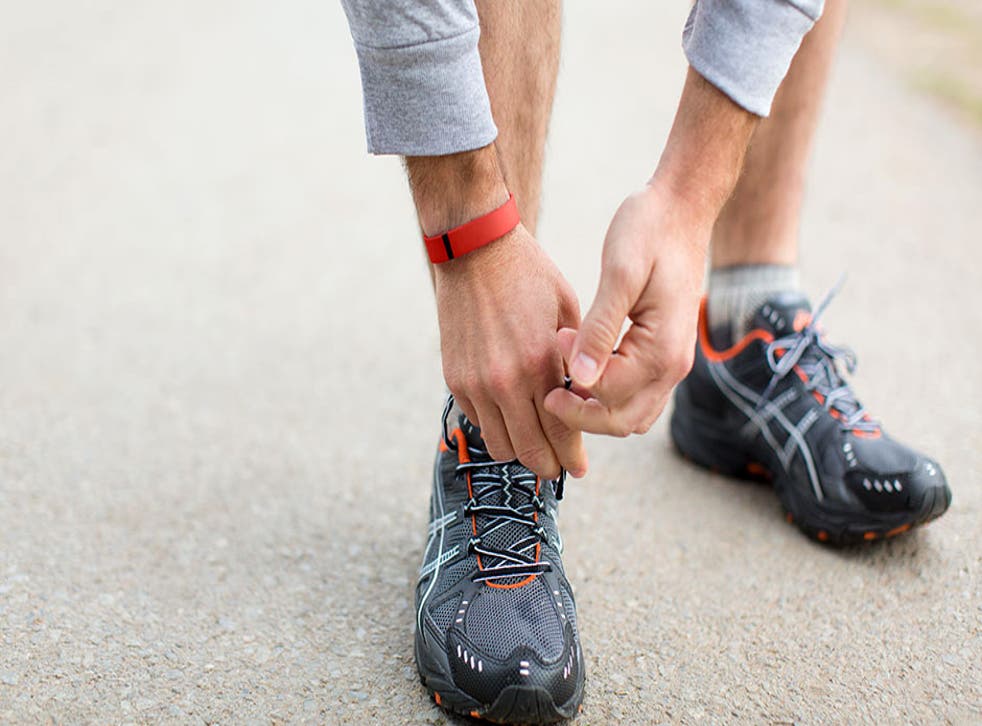 New Year's resolutions: the apps and technology to help you keep fit in 2014
From free bodyweight exercises to bracelets that will keep track of your run...
Thanks to its position as the centrepiece of the British Christmas dinner, the ever-fattening Turkey holds the unusual distinction of being one of the few birds to be more dangerous after it's been prepared and cooked.
This - amongst other treats - makes the holiday period the hardest time of year to stay weight conscious - especially if your social calendar means you'll be eating Christmas dinner more than once. But don't worry - if you find yourself making a New Year's resolution to get fit every year, we've put together a few ways you can get back in shape using your smartphone or tablet.
Exercising with tech...
Plenty of apps offer free alternatives to gym memberships. There are a wide range of living room workout apps, so don't fret if you don't have any fitness equipment in your home. You can find a wide range just searching on Google Play or the App Store, but the app Daily Workouts comes highly recommended and is available on both platforms.
It comes with full video routines covering everything from ab workouts to cardio, and even offers a little round of applause once you're done. It's perfect if you don't have the space in your home for an exercise bike, or if you're not quite ready to invest in specialised equipment. There are a number of alternatives if Daily Workouts if you're looking for something a little more serious - the aptly named Bodyweight Training is a sleek offering for those resolving to build some muscle mass in the New Year.
Dieting...
We know that getting fit is about more than a good exercise routine. One way to better health is making sure you drink - and keep drinking - water. It's easy to forget, especially if you work long hours or frequently find yourself immersed in entertainment, but drinking more water does a great deal to satisfy the appetite, and there are some great apps designed to help. iDrated is particularly noteworthy, offering iPhone users a simple solution to that'll help them keep on top of their water intake. If you're an Android user, Freshware's Hydro is equally able.
As far as dieting goes, a combination of willpower and MyFitnessPal will see you shedding that Christmas fat in no time. MyFitnessPal's calorie counter and diet tracker is a great app for keeping an eye on what you're eating, and comes with a large list of foods (the app boasts over 3,000,000 different kinds) and their average energy content. Get into the habit of using this beyond the post-New Year's detox, and you might not have to diet again.
Specialised gadgets...
If you love technology and need an excuse to splash out on a new gadget, then smartwatches are great for getting fit. Sony's SmartWatch 2 is an ingenious device that'll allow you to keep up to date while liberating your hands from your phone, so if you find yourself worried about missing business emails while working out, then this is perfect.
The Samsung Galaxy Gear offers a bit more functionality, including voice controls and some great fitness features like a pedometer. Unfortunately, this is one area iOS users are left out in the cold - at least until Apple release a smartwatch of their own.
But there are other, more specialised offerings. While not quite smartwatches, the quaintly-titled FitBit range of activity trackers are great for people who want to better understand their bodies needs, tracking everything from your sleep cycles, your food, and the calories you've burned. It doesn't work with all devices, but if you've got an iPhone, you're in luck - unlike Samsung and Sony's offerings, Fitbit's gadgets are compatible with all Apple handsets.
How do you keep fit with your devices? Let us know in the comments.
Join our new commenting forum
Join thought-provoking conversations, follow other Independent readers and see their replies