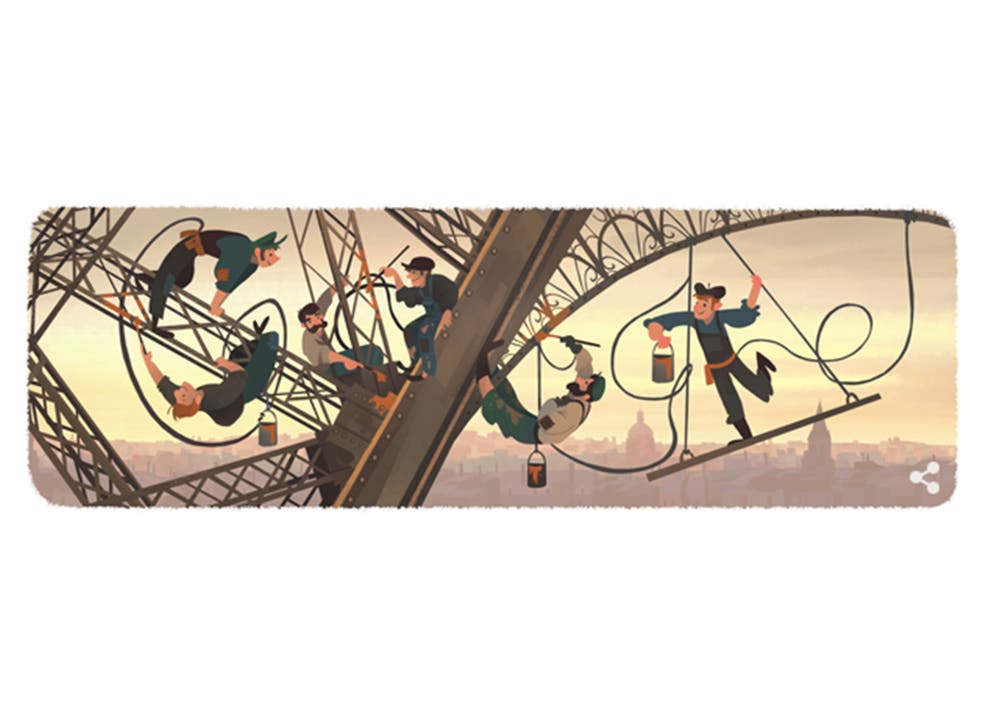 When did the Eiffel Tower open to the public? Six things you didn't know about iconic structure
The Eiffel Tower was built for a World's Fair over a century ago
Some 126 years ago, the Eiffel Tower opened its doors to the public for the first time.
The enormous metallic structure is now a globally recognised, iconic piece of architecture.
To mark the unveiling of the Tower which has become a symbol of love and Parisian elegance, Google is featuring a Doodle by illustrator Floriane Marchix on its homepage today.
In honour of the Eiffel Tower, here are six things you didn't know about it.
It's named after its engineer
Opened by French premier Pierre Tirard on 31 March 1889, the Eiffel Tower is named after civil engineer Gustave Eiffel. The feat of turning architect Stephen Sauvestre's vision into reality earned Eiffel the nickname "the magician of iron".
It's almost as tall as the Shard, which is the tallest building in the EU
The Eiffel Tower stands at 300m (984ft) high (324m if you include its antennae), while the Shard is 306m tall (1,004ft) in its entirety.
It doesn't like the cold
When it gets cold, the Tower shrinks by about six inches.
It was the tallest man-made structure in the world for 41 years
The Chrysler Building in New York claimed its place in 1930. But it continued to be the tallest structure in France until the military transmitter in the town of Saissac was erected in 1973.
It is the most visited ticketed monument in the world
As many as 7 million people visit the Eiffel Tower a year, and almost 250 million people have visited the tower since it opened.
It was built to celebrate revolution
The Eiffel Tower may be a symbol of romance, but it was built as the main exhibit at the 1889 Exposition Universelle (World's Fair), which was held to mark the centennial of the French Revolution in 1789.
Join our new commenting forum
Join thought-provoking conversations, follow other Independent readers and see their replies