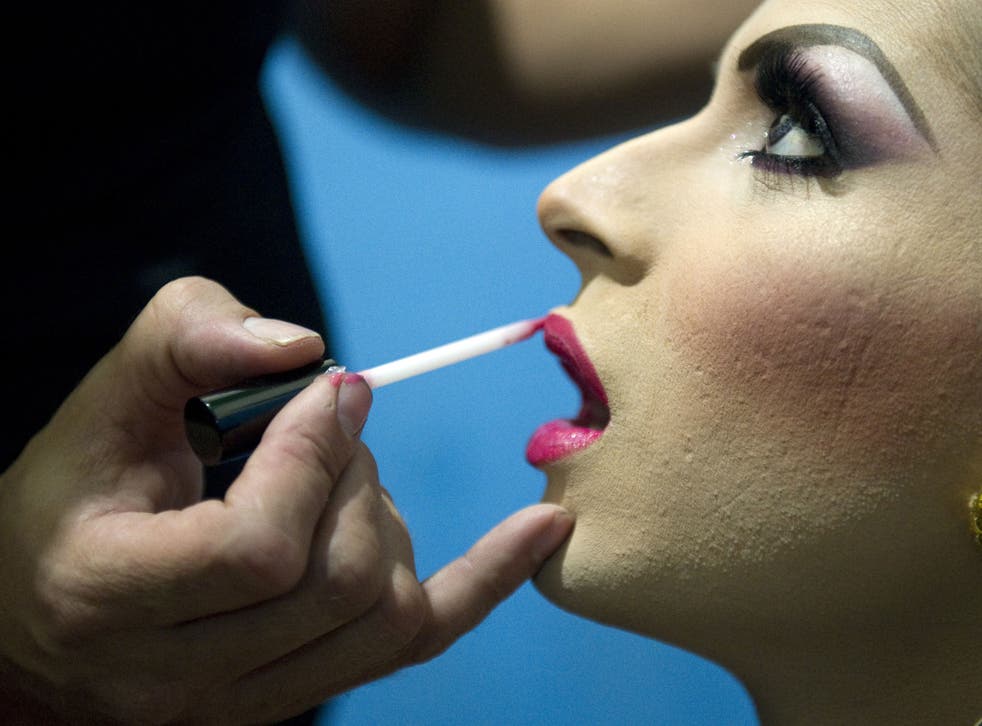 3D makeup printer: 'Mink' creates custom cosmetics in any shade of colour
The printer uses basic software to make anything from lip gloss to eyeshadow
If you have ever eyed the products at a makeup counter and wondered how a tiny pallet of coloured powder with 'eye shadow' written on it could possibly be worth £20, an inventor has proven your suspicions right by creating a printer which generates makeup for a fraction of the retail price.
Former Harvard Business School student Grace Choi debuted her Mink printer on Tuesday at the Disrupt NY tech conference, in New York city.
The machine is part of a trend which has seen designers use revolutionary 3D printing technology to help consumers become less reliant on factory-made products.
To create the make up, a user first choses a shade of colour they like - perhaps from a photo of a friend wearing a bold shade of lipstick, or an image from the catwalk they found online.
Basic colour-picking software is used to convert the colour into a computer-readable hex code. The user then transfers the colour into an image reading programme, like Photoshop, and clicks 'Print'.
The ink-jet-like printer blends the chosen colour with substrates to produce any type of makeup, from eye shadow to lip gloss.
Ms Choi is targeting the product at what she believes is the tech savvy demographic of 13 to 21-year-olds, who not yet developed loyalties to particular cosmetic brands.
"Big makeup companies take the pigment and the substrates and mix them together and then jack the price. We do the same thing and let you get the makeup right in your own house.
"The inkjet handles the pigment, and the same raw material substrates can create any type of makeup, from powders to cream to lipstick. Implementing this ability on the Mink is not hard to do, it's actually more of a business decision."
Ms Choi hopes to launch Mink on the market later in the year, at a retail price of less than $200 (£120).
Join our new commenting forum
Join thought-provoking conversations, follow other Independent readers and see their replies