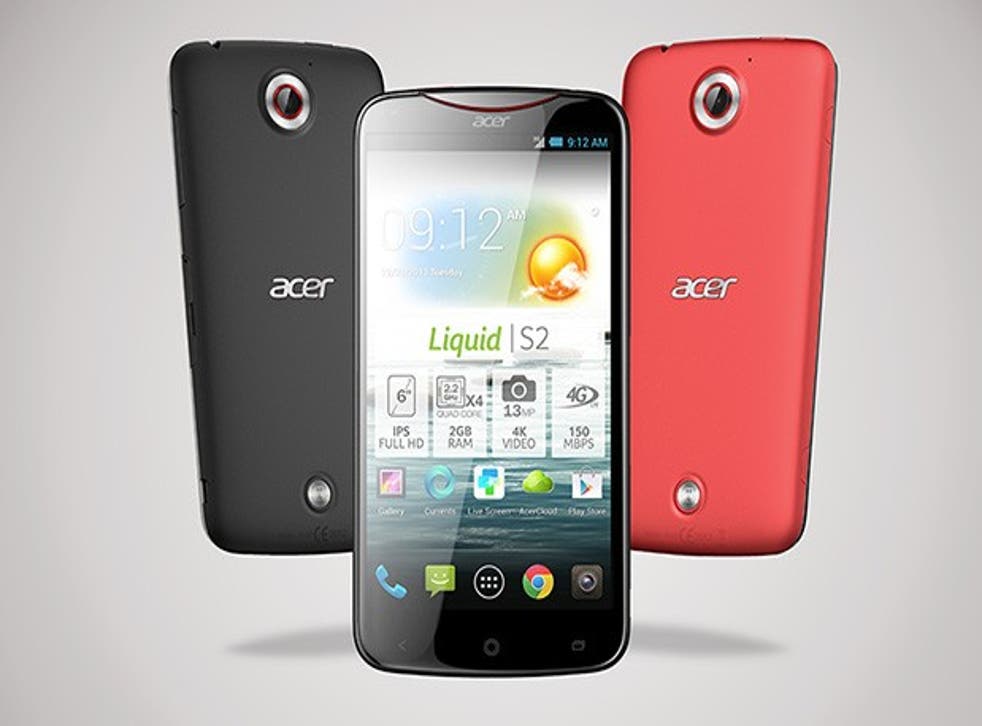 Acer's Liquid S2 is the first smartphone to record in 4K resolution
But with only 16GB of onboard storage, you won't be able to keep more than a couple minutes of footage.
Acer has announced details of the Liquid S2, a 6-inch phablet that will be unveiled at industry tradeshow IFA in Berlin.
The device's key selling point will be its ability to record video in 4K resolution (the next 'step up' from 1080p that's actually four times the resolution of normal HD) although it's already been suggested that Samsung's forthcoming Galaxy Note III will offer the same functionality.
Of course, the utility of shooting 4K video on mobile devices is pretty suspect, especially giving the amount of storage space needed to hold the footage. As an example, the beautiful TimeScapes documentary by Tom Lowe is available to download in 4K resolution from iTunes and takes up 160GB of space.
The documentary is 52 minutes long, meaning that roughly 3GB of storage is needed for every 60 seconds of 4K footage. The S2 offers only 16GB of onboard memory, meaning that users will have to purchase extra memory cards (the phone supports SD cards up to 128GB) if they want to take advantage of 4K. The camera itself is a 13-megapixel snapper, which fires up directly from the lock-screen and comes with an LED ring flash.
Fortunately, in other hardware specifications the S2 is a big step-up from previous handsets in the lacklustre Liquid range. There's a quad-core 2.2GHz processor, 2GB of RAM and all the latest connectivity standards including 4G and the speediest Wi-Fi standard, 802.11ac.
The S2 will come in red or black and goes on sale at the end of October. Pricing has yet to be confirmed.
Join our new commenting forum
Join thought-provoking conversations, follow other Independent readers and see their replies