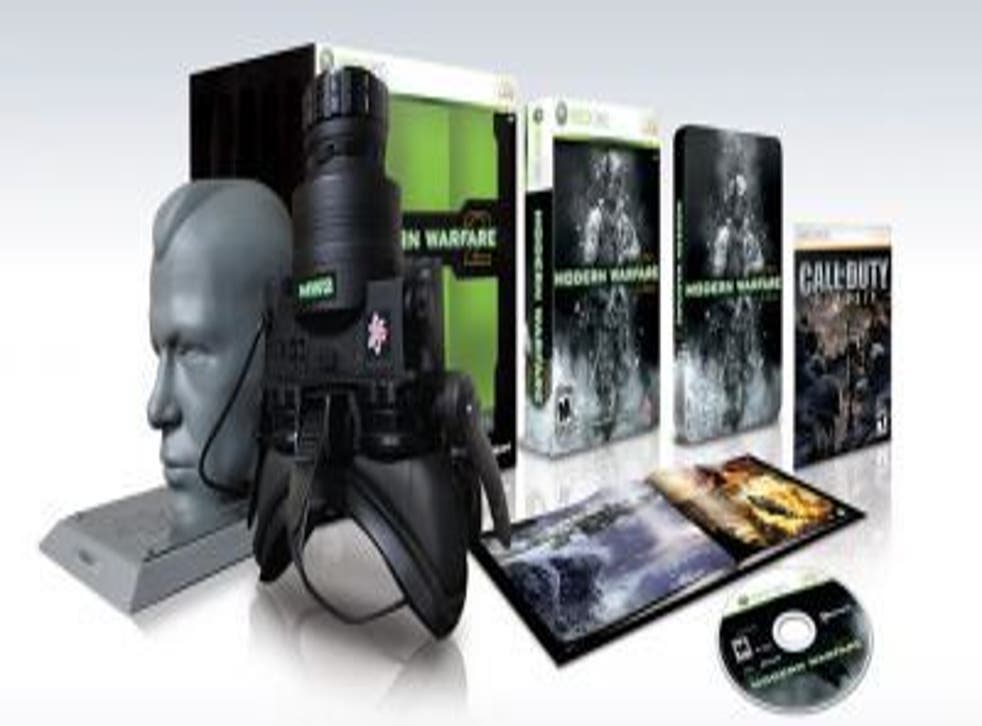 Activision trumpets high initial sales for 'Modern Warfare 2'
The publishers of Modern Warfare 2, one of 2009's most highly anticipated video games, have compared the first five days' revenues between November 10 and 14 with sales records held by popular films, books, and video games.
Modern Warfare 2 has received critical acclaim from reviewers with review aggregators Metacritic currently awarding it 94% on both PlayStation 3 and Xbox 360 - the PC version is marked at 87% as reviewers felt that the online multiplayer was lacking in comparison to usual PC standards.
Figures from Microsoft confirm that the game was indeed snapped up like hot cakes by shoppers, with a platform record of 2.2 million unique Xbox Live users playing it on the day of release, November 10.
Activision have estimated a total five-day revenue of $550 million (€367m), claiming that it smashed out equivalent entertainment industry records set by 2008's Batman film The Dark Knight, which made $66.4 million (€44.3m ) on its opening day and $203.8 million (€136m) over its first five days.
CEO Bobby Kotick was also beating his chest over Modern Warfare's relative performance as compared to the first five-day sales of the book Harry Potter and The Half-Blood Prince ($394m / €263), the first-day sales of the book Harry Potter and The Deathly Hallows ($220m / €147), and previous fastest-selling video game Grand Theft Auto IV which shifted 3.6 million units on its 2008 release to the tune of $310 million (€207 m) and 6 million units over five for $500 million (€333 m) over the same period.
According to the Motion Picture Association of America, the average cinema ticket price in 2008 was $7.18 (€4.79). Amazon.com have the original retail price of the Harry Potter and the Deathly Hallows book as being $34.99 for the hardcover and $14.99 for the paperback edition, and The Half-Blood Prince originally $29.99 for the hardcover and $12.99 in paperback.
Modern Warfare 2's standard edition retailed for $59.99 (€59.99) on Xbox 360 and PlayStation 3, a five dollar / euro increase on the first Modern Warfare, with various special editions going for $79.99 (€89.99), $139.99 (€120), $149.99 (€149.99) and $399.99 (€329.99).
Join our new commenting forum
Join thought-provoking conversations, follow other Independent readers and see their replies