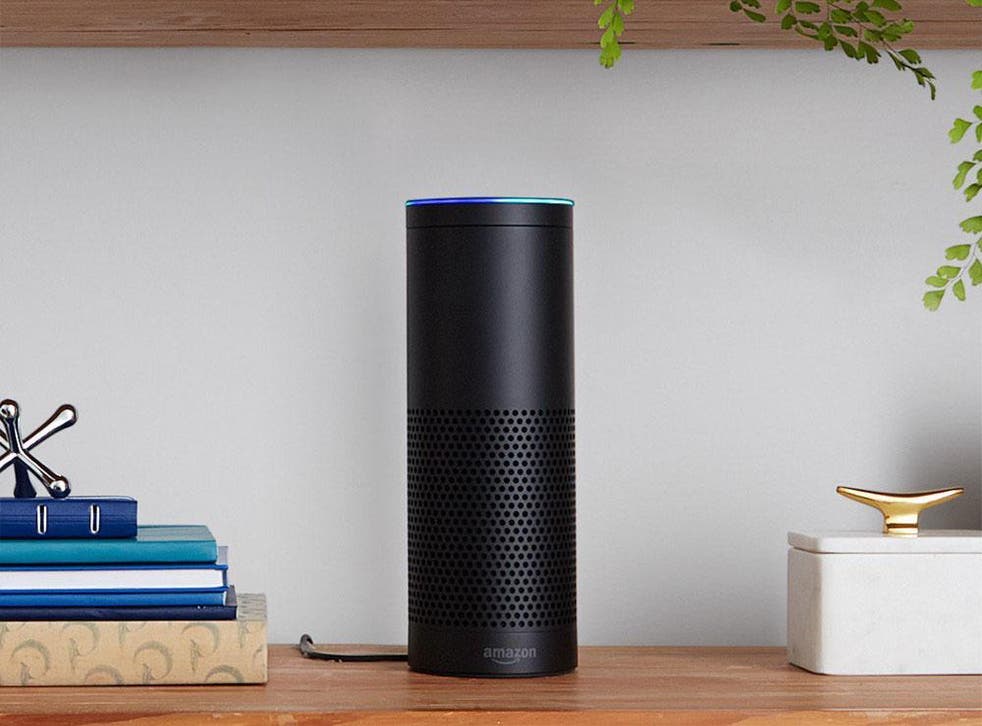 Amazon argues AI assistant Alexa has free speech rights in murder trial
'Modern "smart" electronic devices contain a multitude of data that can "reveal much more in combination than any isolated record"'
Aatif Sulleyman
Thursday 23 February 2017 14:15 Comments
Amazon has argued that the voice of Alexa, the artificial intelligence assistant used in its range of Echo speakers, has First Amendment rights.
The company is fighting an order to hand over recordings from an Amazon Echo used by James Andrew Bates, who is on trial for allegedly murdering his friend Victor Collins in Arkansas in November 2015.
Amazon has filed a 90-page document, which is available to read on Forbes, contesting the warrant demanding the audio covering the 48-hour period from 21-22 November 2015.
Gadget and tech news: In pictures

Show all 25
The firm has handed over subscriber information and purchase history, but claims that both Echo users' voice commands and Alexa's responses are protected as free speech.
"Once the Echo device detects the wake word, the Alexa Voice Service endeavors to respond to any ensuing voice communications detected in the user's home," the document reads.
"Accordingly, searching Alexa's recordings is not the same as searching a drawer, a pocket, or a glove compartment. Like cell phones, such modern 'smart' electronic devices contain a multitude of data that can 'reveal much more in combination than any isolated record,' allowing those with access to it to reconstruct '[t]he sum of an individual's private life.'"
It continues: "The recordings stored by Amazon for a subscriber's Echo device will usually be both (1) the user's speech, in the form of a request for information from Alexa, and (2) a transcript or depiction of the Alexa Voice Service response conveying the information it determines would be most responsive to the user's query.
"Both types of information are protected speech under the First Amendment."
The Alexa voice assistant is widely recognised as the best in the industry, and is set to land on a range of new product categories in the near future, including cars, phones, fridges and TVs.
"Amazon will not release customer information without a valid and binding legal demand properly served on us" an Amazon spokesperson told the Associated Press. "Amazon objects to overbroad or otherwise inappropriate demands as a matter of course."
In a similar case last year, Apple resisted orders from the FBI to unlock the phone of one of the individuals responsible for a mass shooting in San Bernardino, though the FBI eventually managed to gain access to its contents without the assistance of the company.
Register for free to continue reading
Registration is a free and easy way to support our truly independent journalism
By registering, you will also enjoy limited access to Premium articles, exclusive newsletters, commenting, and virtual events with our leading journalists
Already have an account? sign in
Join our new commenting forum
Join thought-provoking conversations, follow other Independent readers and see their replies