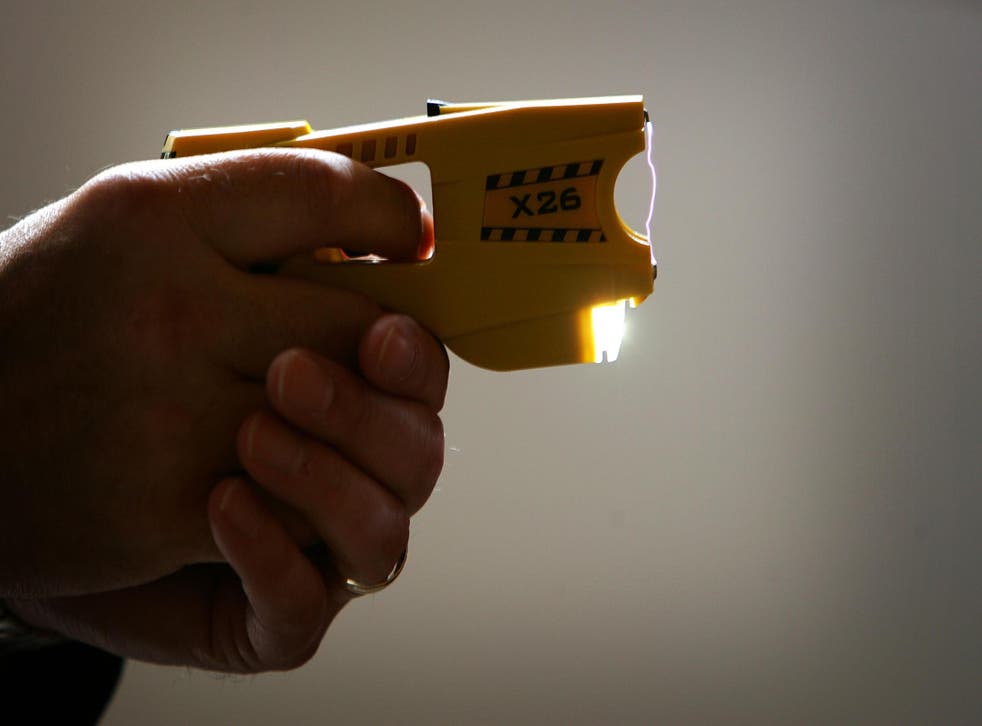 Stun guns, concealed knives and other banned weapons found for sale to British shoppers on Amazon
Some of the weapons included a bladed knuckleduster concealed in the brim of a hat and a pistol that shoots pepper spray at high speeds
Internet retailer Amazon has reportedly been found to have had a number of illegal and dangerous weapons for sale to UK customers on its website.
As an investigation by The Guardian found, a number of firearms and concealed weapons, many of which are illegal under UK law, were freely available to the public on Amazon.
In test purchases, the paper was reportedly able to buy a Kimber Pepper Blaster II, a firearm which shoots powerful pepper spray at high speeds, a Gotcha Cap, a hat which conceals a knuckleduster-style bladed weapon under the brim, and a Zap Light, a stun gun which looks like an ordinary handheld torch, all of which are illegal under laws like the Firearms Act 1968 and the Offensive Weapons Act 1996.
The weapons were removed from sale after Amazon was alerted to their presence on the website.
The stun gun and cap were bought through Amazon from independent traders in America and Israel, but the pepper spray gun was reportedly sold by the company directly and sent from its UK-based warehouse.
In a statement, a Home Office spokesperson told the paper that anyone caught in possession of a weapon banned in the UK can face being charged with the illegal importation of a prohibited weapon, and potentially a prison sentence.
They said: "It is an offence to sell any prohibited firearms - including stun guns - and we are increasing the maximum prison sentence for this offence from 10 years to life in prison.
A shocking test of the Taser – and why police want more of them

Show all 6
All the weapons were described as 'less-lethal', but many were capable of injuring and severely incapacitating. Taser guns, the use of which by police has risen by 50 per cent in the last five years, work by causing targets to lose control of their muscles by shocking them with high electric currents.
Illegal stun guns have also been used in a number of crimes - in August, grandmother Koren McCairn was spared jail after she attacked a shopkeeper with a stun gun in a racially aggravated offence in Kent. After the incident, she told police that she had bought it online "for protection".
Stun guns were also involved in the murder of Becky Watts by her stepbrother, Nathan Matthews. He told police he intended to incapacitate Watts with the devices in an attempted kidnapping, but ended up killing her during a struggle.
Matthews also bought the stun guns online, and told police he did not know they were illegal.
Speaking about the findings, an Amazon spokesperson said: "All Marketplace sellers must follow our selling guidelines and those who don't will be subject to action including potential removal of their account. The products in question are no longer available."
Join our new commenting forum
Join thought-provoking conversations, follow other Independent readers and see their replies