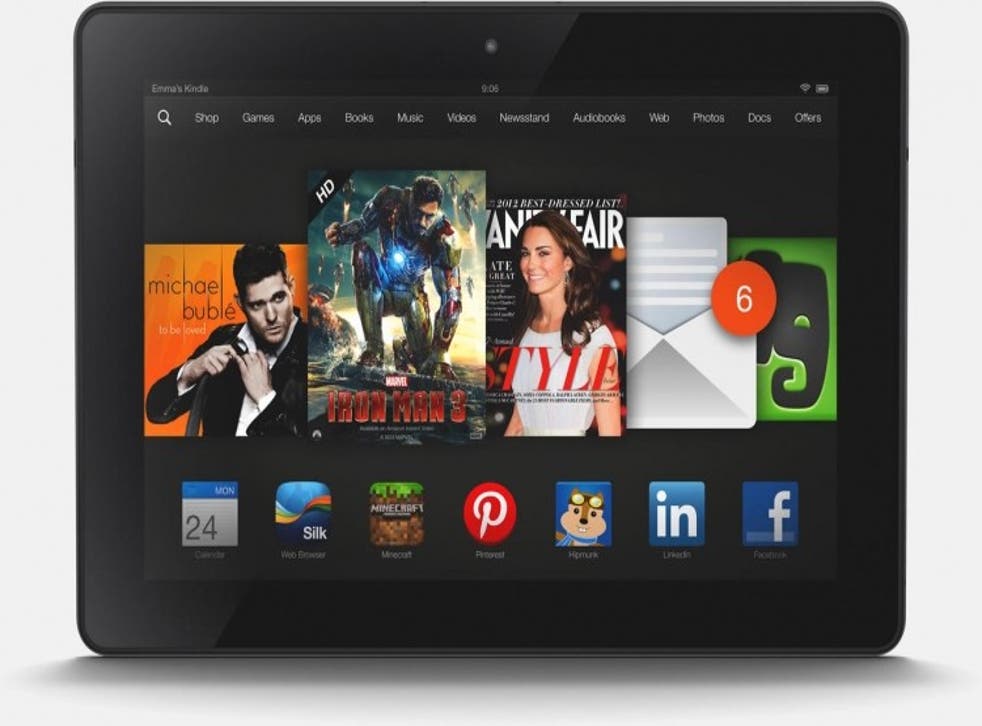 Amazon pushes the Kindle Fire HDX with Apple attack ad and price cuts
Amazon's anti-iPad ad joins similar attacks from Nokia and Microsoft
In the run-up to Christmas the competition to sell more tablets has been heating up, with Amazon firing the latest shots against its competitors with an attack ad against Apple.
The ad features both the Apple iPad Air and the Kindle Fire HDX with a pair of narrators, one British and one American, each boasting about their device of choice. The Amazon supporter notes that Kindle Fire HDX has "nearly a million more pixels" and "is actually twenty per cent lighter" than the iPad Air.
The need to convince customers that their tablet is the best must seem quite pressing to manufacturers at the moment, especially given that sales of mobile devices are expected to be greater than traditional PCs for the first time ever this quarter.
Whilst the choice of accent in Amazon's ad might just be coincidental, most tech blogs are reading it as a veiled attack on Apple's lead designer, the British Jony Ive. Ive frequently pops up in adverts for the company, extolling the virtues of their latest gizmos in somewhat hyperbolic language.
Although the ad is directed at US viewers, Amazon are hoping to hammer home its message in the UK with a one-day discount for the 7-inch Kindle Fire HDX, down from £199 to £169.
This makes it cheaper than Google's rival device, the £199 Nexus 7, with the two tablets pretty much evenly matched in terms of screen quality, weight, and RAM. The Kindle Fire HDX beats the Nexus 7 in terms of processing speed (a 2.2GHz quad-core to Google's 1.5GHz quad-core) although some users will prefer the Nexus 7's vanilla Android operating system to Amazon's Fire OS – a 'curated' take on Android that essentially encourages more spending on Amazon's digital content.
However, the latter does also comes with Mayday– Amazon's pretty amazing looking 24 hour tech support service. Simply click a button and the tablet starts up a live video chat with a representative. Looks incredibly helpful for less experience users, but whether the wait time stands up to Amazon's predicted 15 seconds remains to be seen.
Amazon hasn't been alone in airing attack ads against Apple in the run to Christmas either. Nokia aired their own, touting the benefits of the Lumia 2520 as opposed to an unnamed iPad model; whilst Microsoft has also got in on the action with this comparison of the their Surface device and the iPad Air.
Join our new commenting forum
Join thought-provoking conversations, follow other Independent readers and see their replies