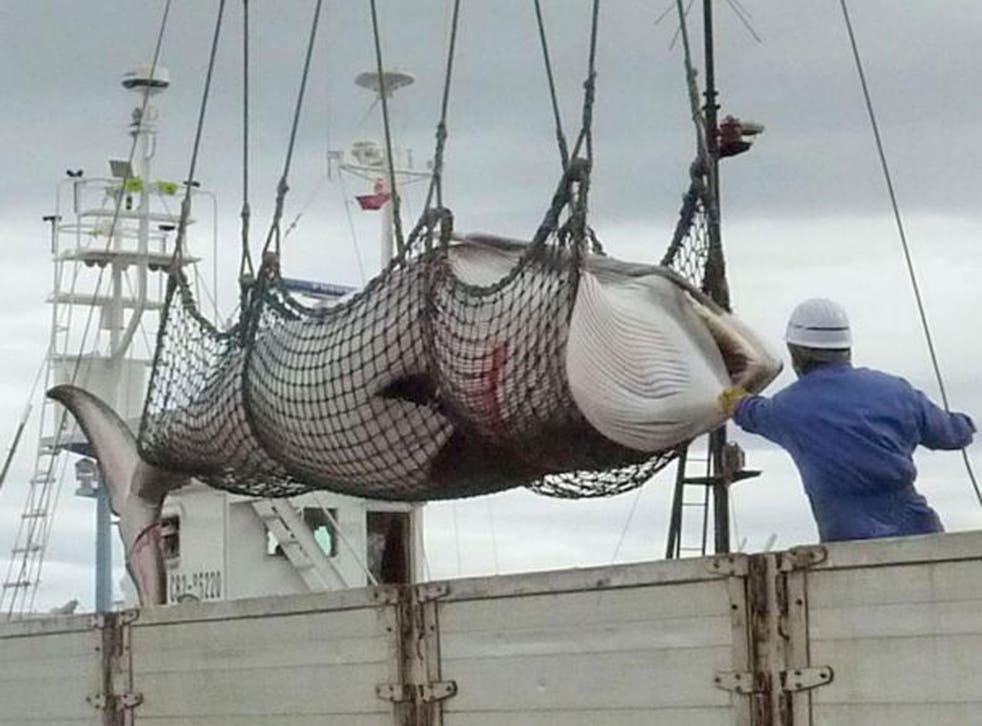 Anonymous activists take down website of Shinzo Abe, Japanese prime minister, in protest over killing whales
People associated with the group have been involved in a range of campaigns in recent weeks, including high profile attacks on Isis
Andrew Griffin
Thursday 10 December 2015 16:13 Comments
Anonymous hackers claim to have taken down the website of Japanese prime minister Shinzo Abe in protest against its whaling policy.
Online activists affiliated with Anonymous tweeted to celebrate that the site had been taken offline. One group posted a message showing the site was down and said that "whaling IS NOT cultural right".
The actions are in protest against the Japanese government's policy on whaling, after the country decided to restart its killing of whales in the Southern Ocean.
Various Anonymous activists have been launching attacks and protests under the banner "OpKillingBay and OpWhales". The same Twitter users associated with the original hack said that the attacks would continue.
The group has taken down other similar sites before. Last month it launched a series of attacks on Icelandic government sites, in retaliation for that country's whaling policies.
Activists associated with the group have been engaged in a number of high-profile campaigns in recent weeks. The most famous of those has been its attacks on Isis supporters following the attacks in Paris.
Japan is officially part of a moratorium on commercial whaling, which it joined 30 years ago. But it continues to hunt the animals in the name of scientific research, despite reports from the United Nations and others that have said little knowledge is actually found from the nearly 1,000 whales that are killed per year.
In pictures: The Japanese coastal town of Minamiboso marks the start of whaling season

Show all 8
Mr Abe's spokesman told reporters that police were looking into the hack.
"We have not determined for certain that it was an attack by Anonymous, but we have received reports that they claimed responsibility," he said, according to the New York Times.
The site is now back online, though appears to be loading slowly.
Register for free to continue reading
Registration is a free and easy way to support our truly independent journalism
By registering, you will also enjoy limited access to Premium articles, exclusive newsletters, commenting, and virtual events with our leading journalists
Already have an account? sign in
Join our new commenting forum
Join thought-provoking conversations, follow other Independent readers and see their replies