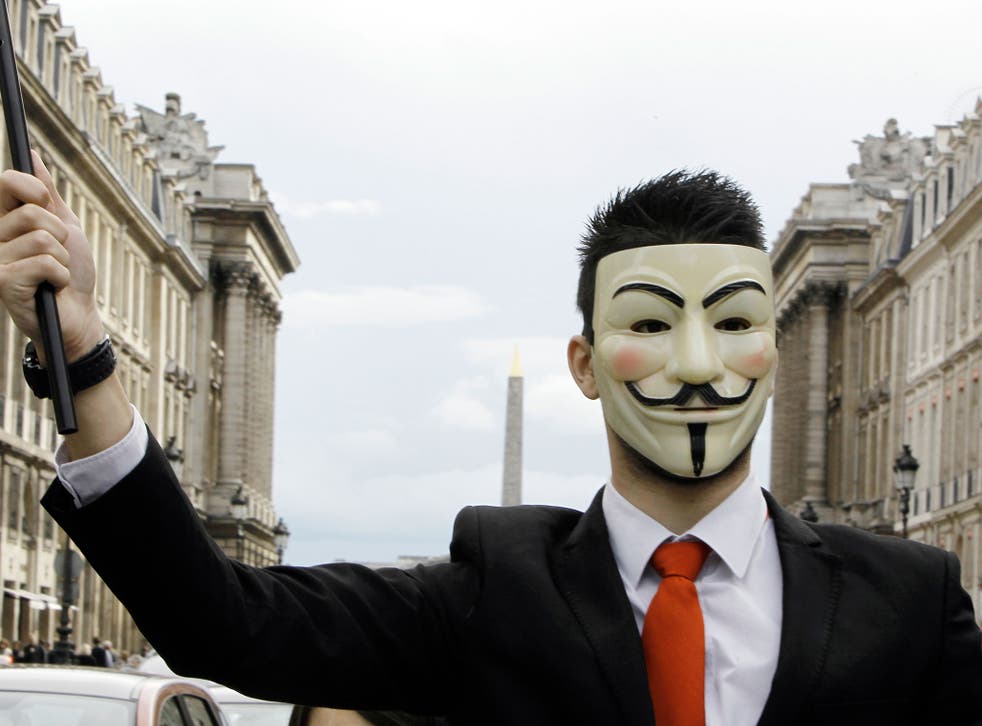 Anonymous 'Op Isis': Online activists spam suspected extremists with 'Rickrolls' and call them 'Daeshbags' in revenge for Paris attacks
As well as reporting Twitter accounts so that they are taken down and attempting to disrupt the group's communications, Anonymous are exchanging insults with Isis
Anonymous's huge operation against Isis involves flinging insults at and spamming Islamic extremists, as well as taking down its Twitter accounts.
Members of the loose online collective have promised that it would start its "biggest operation ever" and that it had "declared war" in the wake of the Paris attacks. And while it claims to have had some success in taking down Twitter accounts, it also involves spamming extremists with memes.
Among the group's strategies is finding out hashtags that are used by Isis and potential recruits and spamming them, so that they become unusable and extremists find it harder to communicate.
Rickrolling involves posting links that look genuine but in fact take a user through to Rick Astley's 'Never Gonna Give You Up' video, as a popular way of irritating people.
While the tactic might sound a little silly, experts have in the past said that one of the best ways of combatting Isis's use of Twitter as a way of sharing propaganda is to disrupt those messages, stopping information from being shared.
Isis has even used a similar tactic against those that oppose it. In a propaganda move earlier this year, the group used Twitter to ostensibly ask how it should kill a prisoner, and hijacked hashtags that were being used against them.
Supporters of the Anonymous operation have also taken to calling members of the group "Daeshbags". As well as being an obvious pun, the name makes reference to the name Daesh, an alternative name for Isis that many have suggested should be used since the it is not favoured by the group.
Anonymous also claims to have taken down thousands of Twitter accounts through more straightforward means. The group has long been working to find out and then report extremist accounts, so that Twitter will suspend them.
The group released a guide to finding and harming Isis extremists online this week. But its tactics have also been criticised, with some warning that it appears to have been naming innocent people as part of its attempt to find supporters and recruiters.
Join our new commenting forum
Join thought-provoking conversations, follow other Independent readers and see their replies