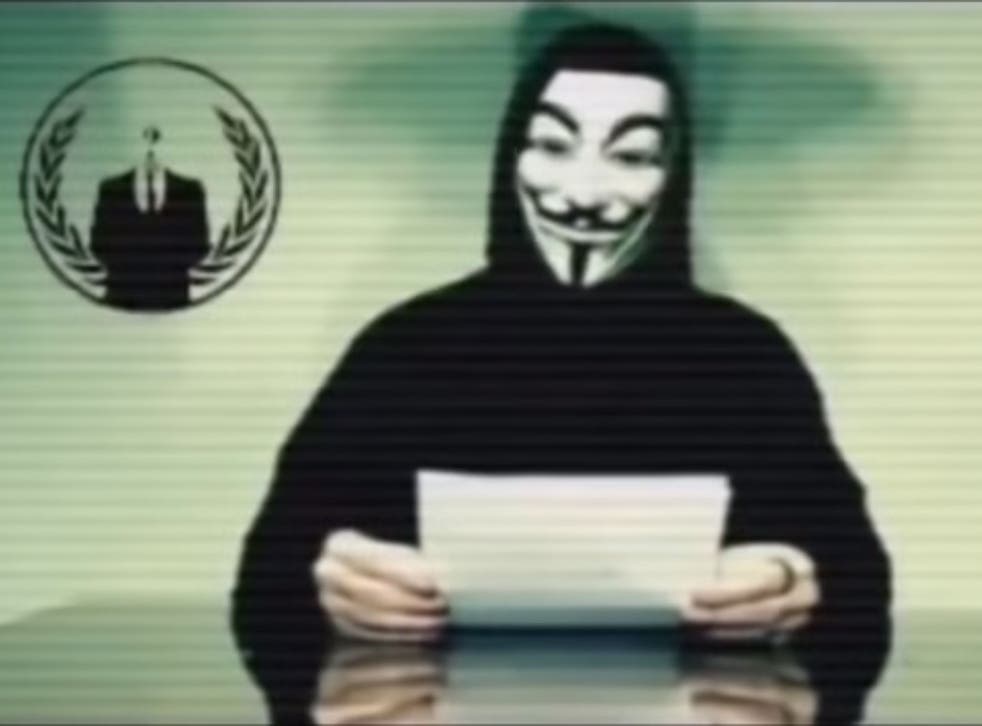 Anonymous war on Isis: Online activists claim to have foiled terror attack on Italy as part of 'Operation Isis'
Supporters of Anonymous have been working to shut down Twitter accounts and websites, but claims to have now disrupted attacks in the real world too
Anonymous claims to have foiled an Isis terror attack in Italy.
The primary account behind "Operation Isis" has claimed that online activists affiliated with Anonymous stopped one attack and is working to stop others.
Anonymous stepped up its "war on Isis" in the wake of early November's attacks in Paris that left 130 people dead. Shortly after those events the group released a video saying that it was going to "hunt down" Isis members and would "launch the biggest operation ever against" it.
"Expect massive cyber attacks," a voice said in the video. "War is declared. Get prepared."
Operation Isis has largely focused on finding and shutting down social media accounts and websites belonging to people who are thought to sympathise with or be part of Isis.
Some have suggested that work is helpful since it stops the spread of propaganda by accounts. But others have pointed out that the group has leaked false information, as well as getting in the way of authorities' efforts.
Now the group has claimed to have gone further than those efforts, moving instead to stopping attacks in the real world.
World's monuments show solidarity with Paris

Show all 30
"In this month we are working in silence," a now-deleted tweet that was posted on Christmas Day read. "We have already foiled one attack, Isis against Italy, we hope to block others."
The account then posted another tweet the following day, threatening more attacks against supporters of the group.
"We're digging your graves," it said. "We have found you, we are in your accounts and phones, the nightmare is about to begin.
"Isis will implode."
The account then deleted both tweets. But it followed up with another claim to have stopped an attack as well as promising that its work was ongoing.
Many other internet activists have criticised Anonymous's approach, arguing that it has focused on shutting down accounts and has made little practical difference to the fight against Isis. But the account responded to those arguments, saying that it didn't care whether or not its claims were believed.
Many of the account's posts feature some use of Italian, and the primary person believed to be behind it is thought to live in Italy.
Join our new commenting forum
Join thought-provoking conversations, follow other Independent readers and see their replies