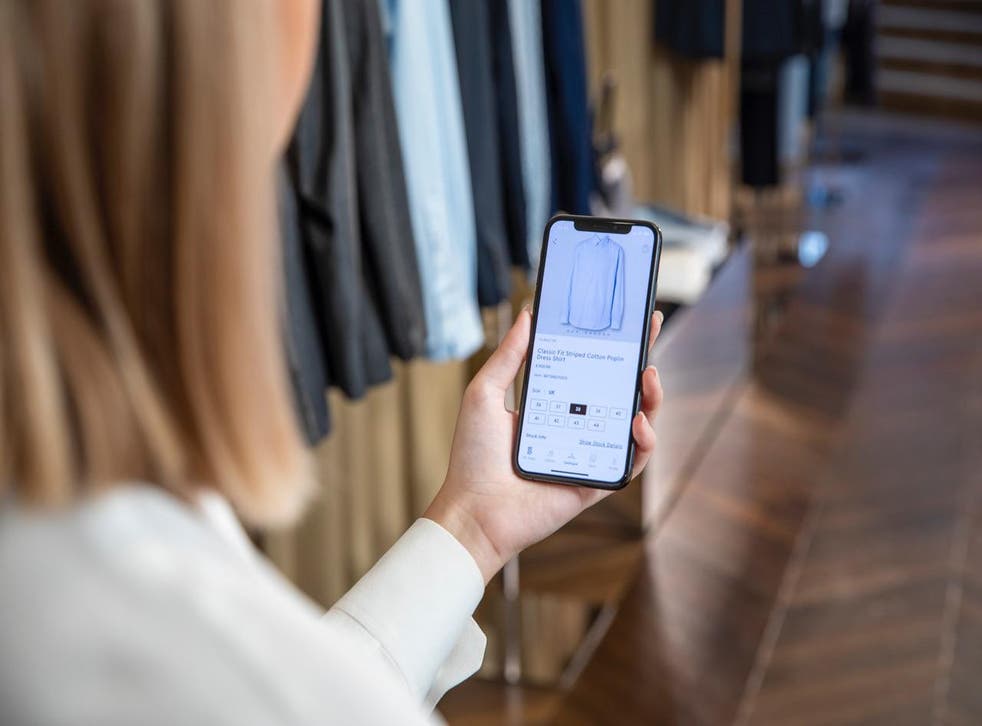 Apple offers 'glimpse behind curtain' of enterprise for iOS with updated Burberry app
Burberry adds new chat function to its custom iOS app to give direct contact between customers and sales associates
Apple for enterprise is a part of the electronics giant's output that you rarely hear about. It does its work behind the scenes, seldom shouting about its achievements – though there are 235,000 business apps in the App Store.
New developments in the iOS Burberry apps provide a glimpse behind the curtain.
Apple and Burberry have a close relationship. When Burberry's then CEO Angela Ahrendts left, she moved to Apple, looking after its retail organisation for several years.
Burberry has an iOS consumer app, developed by Burberry with involvement from Apple. This has just launched a new feature, enabling store associates to be able to contact customers directly and personally.
Burberry also has an app you'll never see, used every day, an app that is the way it is because of input from Apple as well as staff from every part of Burberry.
Gadget and tech news: In pictures

Show all 25
Mark Morris is VP of Digital Commerce at Burberry and when I meet him at the company's London store in Regent Street, he is immaculately dressed in a quiet dark-grey suit and white T-shirt.
"The Regent Street Store is synonymous with innovation," he explains, citing the way the company started using iPads in store long before many other companies even twigged they were useful. "We now use iPads and iPhones across our entire estate, and we've had a long relationship with Apple built out of creativity and design. The next leg of the journey involves something we've always been interested in: the connection between our associates and our customers."
The behind-the-scenes app is called R-World and it is highly useful. First there's a section called TB Inspo, short for Thomas Burberry Inspiration, which has information about the store that the sales associates use. "The sales associates have played an important part in developing aspects of the way the app has grown," Morris says. "So, there are certain features and functionality that we have, which we just wouldn't have thought of ourselves as a central product team."
Such as?
"Well, certainly in TB Inspo we didn't think the daily news component was very important. And the associates told us 'No, you absolutely need that.' When we introduced it, associates' usage increased dramatically. And it's not that that information wasn't available elsewhere, it was, but just not in a way that was easy for them to engage with. So suddenly, with something that looks kind of like an Instagram feed, you can just look, engage for a minute each morning and learn three key things."
R-World is also a stock management tool. Associates can launch a camera function in the app to scan barcodes on a scarf or a trenchcoat and instantly discover what the stock levels are, plus in which of the multiple storerooms the stock is. No longer does an associate keep a customer waiting while searching through more than a dozen distant rooms.
"Stock management can be quite difficult as an associate, when people are asking things for you, you're hunting back of house, it's not very easy. Having a scanning functionality that works in low light conditions and has live information means you're able to spend more face time with the customer. If an associate is gone for 10 minutes, then then they've broken the moment. Things like that make that core relationship more seamless."
The R-World app also lets associates check client details and sends a birthday email, if the customer has been happy to share their date of birth.
R-Message is a messaging component, you'll be unsurprised to hear, that is going live now for customers in the Manchester store and to be rolled out to other stores. It'll appear in the regular Burberry consumer app, but only for selected customers, based partly on spend and purchase frequency. It means that sales associates will be able to send messages to the chosen clients in a personal and direct way.
So, an associate could follow up on a sale with a message asking how the purchase worked out and offering a few other options, building what Burberry calls a digital rail of images that the customer can choose from. It all appears seamlessly in the app and the customer can buy any item directly if they wish. The texting that happens is as sophisticated as in other apps, showing when the customer or associate has read the message and so on.
Apple worked in depth with Burberry's app development team to help create both the customer and staff-focused apps, as it does with many companies. Its experts are available to businesses of any size, who can ask for advice about mobile strategy, building apps and more. Apple also publishes two books aimed at enterprise, available without charge to help get customers started.
Apple's work with Burberry was also free of charge. Sure, it doesn't hurt that Burberry has bought a large number of iPhones from Apple – every sales associate has one to use, for instance – but it remains an impressive level of help.
Apple works with companies such as SAP, IBM, Cisco and more to create ways of helping organisations build and distribute apps. The Burberry apps use SAP – and since more than three quarters of global transactions involve an SAP system, you can see why. SAP and Apple jointly created the SAP Cloud Platform SDK for iOS as a way of rapidly building apps.
Morris recognises, though, that for all this help, it's down to Burberry to assess just how to use the app, to make sure the associates aren't, say, getting in touch too often.
"Generally, people are fondly disposed to what they see as a luxury company. The relationship is important to them. But you shouldn't be expecting people to interact with you every day.
I think with tools like this, it's working out what the right frequency is to speak to people. So, I think if you start with your top tier customer, this is someone that's engaged with you, the associates here will already be talking with them on the phone and other mediums. This just gives them more ability to manage that in a seamless way. But I do think that this is about augmenting the human connection. It will be that balance of the Associate who has the relationship with this person and then has the right information we can put into their hands to help them manage those tasks."
It's early days, then, and the app, and how it's used, will change with time. As Morris says, "I think we'll just have to see how it develops because it's personalised and it's about that individual relationship. So, I think we'll learn what the right balance is as we develop."
Join our new commenting forum
Join thought-provoking conversations, follow other Independent readers and see their replies