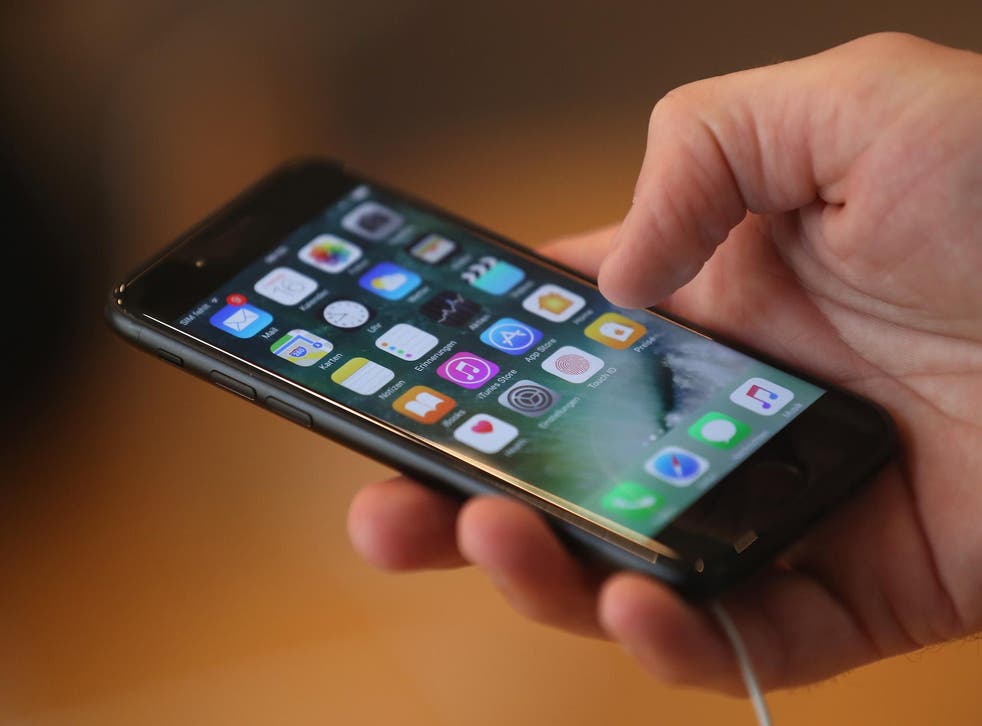 iPhone 8 will have facial recognition and other features that mean it sells more than any phone before it, analyst claims
The Apple handset is being referred to as the 'iPhone X' by some, because it is such a departure from previous models
Andrew Griffin
Thursday 19 January 2017 15:13 Comments
Apple's next iPhone could recognise the person using it, according to new rumours.
That will be just the headline feature of a phone expected to pack in so many new features that it could even go by another name. The next iPhone could have so many features and changes that it is being referred to by some as the "iPhone 10", or "iPhone X" – it is also the 10th anniversary model – and analysts have suggested that it could sell far more than even the most popular iPhone.
In fact, the iPhone 8 might not even be one phone at all – but rather three. The company cold launch an extra, bigger, model alongside updated versions at the current 4.7- and 5.5-inch phones.
Gadget and tech news: In pictures

Show all 25
That bigger phone is rumoured to have a 5.8-inch screen. But what isn't clear is whether the phone itself will actually be bigger – it has been suggested that since Apple is almost certain to get rid of the bezel around the display, it might actually be able to fit a much bigger screen in the same sized body.
As well as the facial or gesture recognition, the phone could "include some form of facial/gesture recognition supported by a new laser sensor and an infrared sensor mounted near the front-facing camera and, as expected, should also finally include wireless charging". That's according to a report from Cowen and Company analyst Timothy Arcuri, according to a report from Business Insider.
Using an infrared sensor and lasers would presumably also allow the phone to plot out where things are in space. In turn, that might allow Apple to finally deliver on its plans for augmented reality, which among other things uses cameras to impose virtual things on the real world – something that Tim Cook has repeatedly suggested that Apple is working on.
Apple has bought up sensor companies and other related technologies in recent years, apparently planning to use them for future hardware products.
In the iPhone, any facial recognition would presumably be used primarily as a way for the phone to tell when it is being used and to check whether the right person is doing so. But the same technology is likely to roll out to other Apple products, if it does arrive.
The company has long been rumoured to be developing a competitor to Amazon's Echo or Google's Home, for instance – a small speaker that can sit inside people's houses and be controlled by voice. In the case of Apple that would presumably be powered by Siri.
But using facial recognition would allow Apple to fulfil its much-rumoured aim of having the speaker know who is talking to it and adapting its behaviour accordingly. If it the hub could see who was in the room using the technology, then it would be able to know who's calendar it needed to read out when it was being asked, for instance.
The analyst cites "field work" done by him and his team to uncover the new findings.
Register for free to continue reading
Registration is a free and easy way to support our truly independent journalism
By registering, you will also enjoy limited access to Premium articles, exclusive newsletters, commenting, and virtual events with our leading journalists
Already have an account? sign in
Join our new commenting forum
Join thought-provoking conversations, follow other Independent readers and see their replies