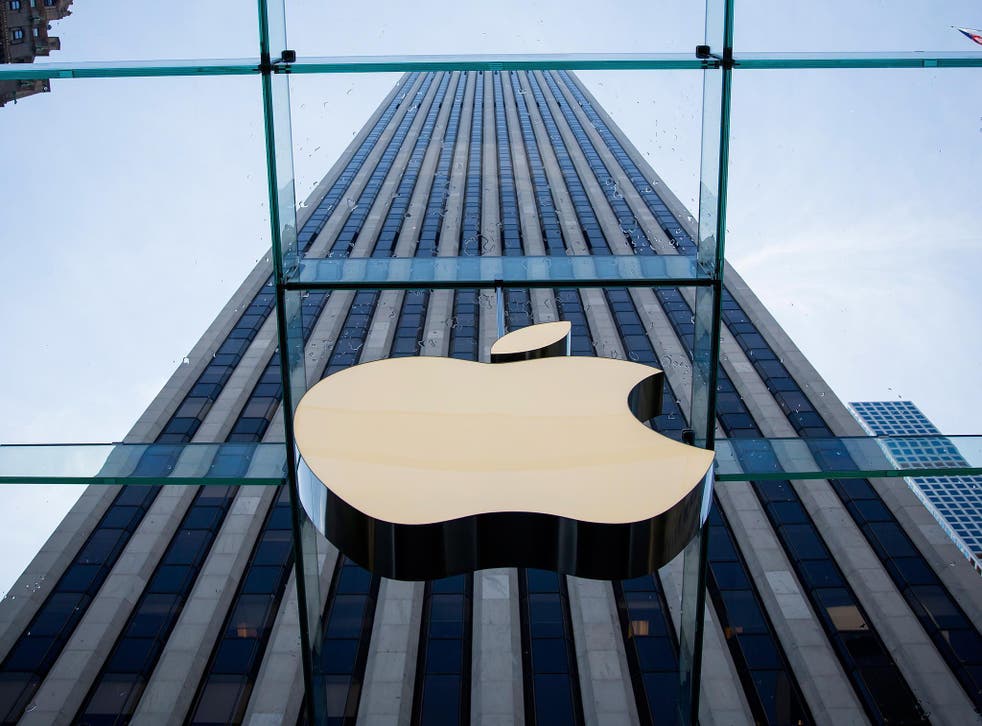 Apple reveals iOS 10, including redesigned Messages and Apple Music apps, with updates to macOS and Watch
The company has added new artificial intelligence features and extensions to take on companies like Google – but stresses that everyone's data will stay private
Andrew Griffin
Monday 13 June 2016 20:27 Comments
Apple has completely overhauled much of the iPhone's operating system, alongside updates to almost every piece of software it makes.
The company launched iOS 10 alongside watchOS, tvOS and the newly-renamed macOS at a huge event in California. The keynote began its Worldwide Developers Conference, where software makers can preview the operating system for iPhones and iPads.
The new iOS includes a complete redesign of its Messages app, which is used for sending SMS messages but also iMessages.
Almost all of the new updates are available to developers now, and will be sent out to the public in the autumn.
Emojis have now been made three times larger on-screen, as well as a new ability to replace words with emojis in text if there is a relevant option.
The app has also been opened up to developers for the first time, meaning other apps can now use Messages - examples shown included being able to send money to someone as well as place a food order via a restaurant app from within Messages.
Messages can now also be resized and animated in order to add different sentiments, while handwritten notes can now also be sent for the first time.
Full-screen animations can be applied to conversations too.
Outside of Messages, much of the update focuses on artificial intelligence.
The technology giant's virtual assistant Siri has been given a major update that now means it can use machine learning to predict words you plan to use in text conversations as well as find faces in your photo albums.
Gadget and tech news: In pictures

Show all 25
The company stressed that it would still ensure that everything was kept entirely private, despite the added analysis it is doing on photos and messages. Most of that work will be done on the phone, and anything that isn't will be encrypted or made anonymous.
Outside of artificial intelligence, one of the bigger themes was the opening up of various apps to external developers.
Siri will now be able to talk to other companies, for instance, and the Maps app will include extensions that let people
As part of the iOS 10 update revealed at the event, it was also announced that Apple Music, the firm's streaming service, will be getting a complete re-design.
The app has been previously criticised for being too complicated to use. Now music has been reorganised.
It was also revealed the company is renaming its desktop software macOS, as well as adding Siri to its desktop computer software for the first time.
Siri was one of the bigger themes of the day. It manages to use the extra power of the Mac to do more powerful computing work, and also introduces new technologies into the version on iPhones and iPads.
But Apple didn't release a much-rumoured home speaker that would compete with Google's Home and Amazon's Echo.
As part of the update, Apple is also increasing what users can do from the iPhone's lock screen. It's redesigning its notifications with the 3-D Touch feature on newer phones to allow for better access to messages, music and widgets that show sports scores and other information.
Meanwhile, Apple says its HomeKit smart-home system is getting a new look, as more consumer electronics companies and now home builders get on board. The centerpiece is its new Home app, which puts the controls for all of a user's HomeKit devices in one place.
Apple's conference began with a sombre reflection on the Orlando shooting that happened just a day before it began.
Tim Cook opened the keynote at the WWDC conference in San Francisco by paying tribute to the victims of the Orlando shootings, saying Apple offered its "deepest sympathies to everyone whose lives were touched by the violence".
He then led a moment's silence before the event began.
Additional reporting by agencies
Register for free to continue reading
Registration is a free and easy way to support our truly independent journalism
By registering, you will also enjoy limited access to Premium articles, exclusive newsletters, commenting, and virtual events with our leading journalists
Already have an account? sign in
Join our new commenting forum
Join thought-provoking conversations, follow other Independent readers and see their replies