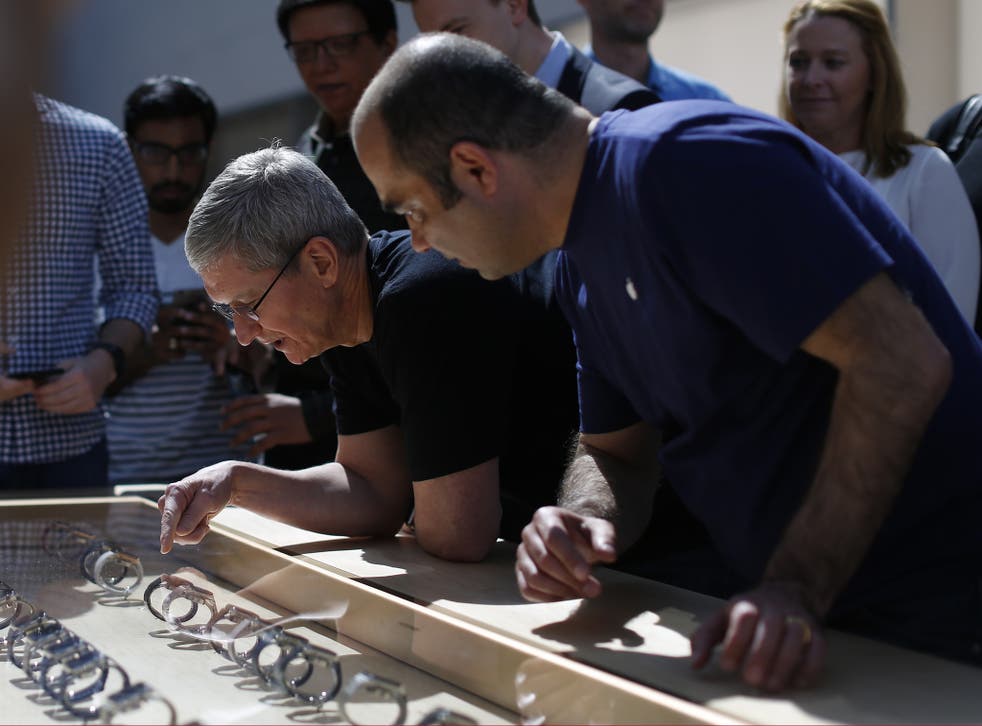 Apple Watch: nearly 1 million people pre-order smartwatch on first day
Most opted for the cheapest Apple Watch Sport, according to analysts
Almost 1 million people in the US bought an Apple Watch on the first day of pre-orders, forcing many of the models to go out of stock for months.
Slice Intelligence, a shopping research firm, said that data from receipts indicated that 957,000 people in the US ordered the Watch.
Around 62 per cent of the shoppers bought the cheaper Apple Watch Sport, they said. That model begins at £299 in the UK, with the more expensive Apple Watch collection beginning at £479.
Most customers pre-ordered their Watches in Apple's "space gray" aluminium cases, which represented 40 per cent of pre-orders. Stainless steel was the next most popular, followed by silver sliminium and the "space black" steel.
The average spend on Watches was $504 (£345), according to the data, and the average order was for 1.3 smartwatches.
The black sport band was the most popular strap, and represented nearly half of orders.
In pictures: Apple Watch

Show all 19
Few enough people bought the luxury Apple Watch Edition — which sells for between £8,000 and £13,500 — that the orders didn't show up in Slice's data.
Slice used data from 9,080 customer receipts to work out the data, which is focused solely on the US, and so it is possible that it could be skewed. Apple has said that it won't publicly tell anyone how popular the Watch is, wrapping them up with other products when it reports its quarterly results.
Join our new commenting forum
Join thought-provoking conversations, follow other Independent readers and see their replies