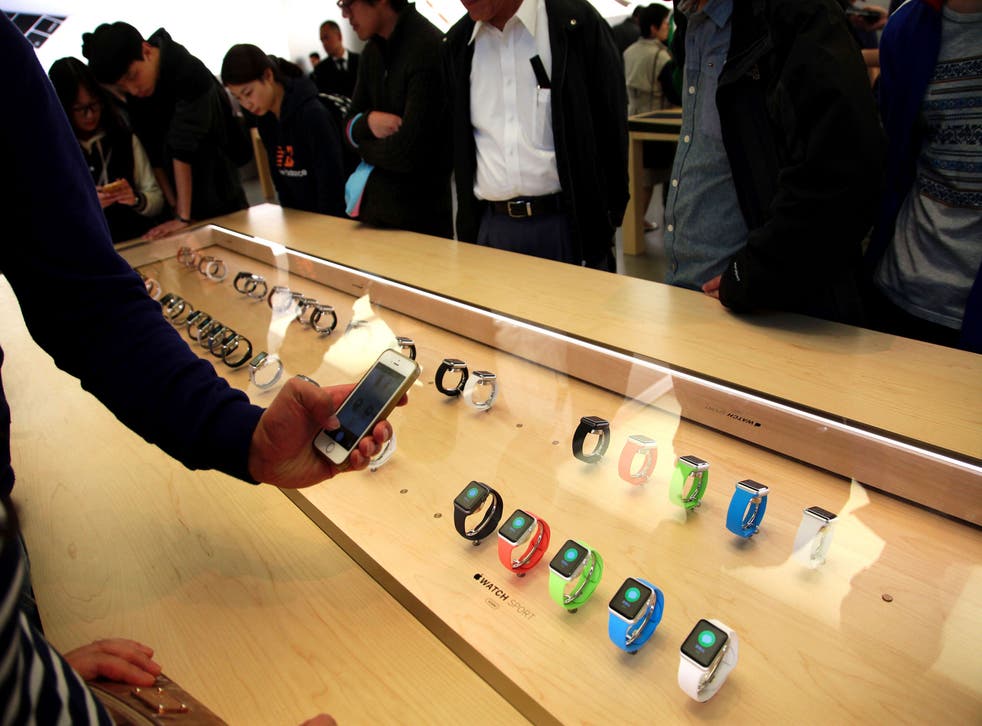 Apple Watch owners surprised to find that watch is used for telling the time
Some 48 per cent of users are using the watch for telling the time more than they expected, survey finds
Apple Watch users are mostly using their new timepiece for finding out what time it is, new research has found.
Research company Wristly has polled 2000 Apple Watch owners and found that 48 per cent of them are using the watch for telling the time more than they expected. Other surprisingly well-used features included checking activity tracking, looking at information the watch's "complications" and measuring the heartrate.
But they were found to mostly be using the messaging options, the tools for listening to music and podcasts, and the Passbook and Apple Pay features that turn the watch into a wallet less than they'd expected , according to the report. Despite being sold as one of the watch's main functions, 59 per cent of people surveyed found that they were "using the personal messaging options" less than they'd expected.
When introducing the watch, Apple marketed it as a timepiece, a new messaging platform and a fitness tracker. While the first and third uses seem to have caught on, the second seems to be seeing less interest.
With the Apple Watch, the company introduced a range of new messaging features to let people use its small screen for talking to each other. Those included voice transcription for messages, new emoji that show up big and animated on its display and the ability to send the wearers' heartbeat to another Watch.
Apple is likely to introduce some small changes to the Apple Watch as part of its iPhone event this week, including a new colour for the basic Sport range and new straps. It is also likely to provide more detail on the new upgrade to the Watch's operating system.
Join our new commenting forum
Join thought-provoking conversations, follow other Independent readers and see their replies