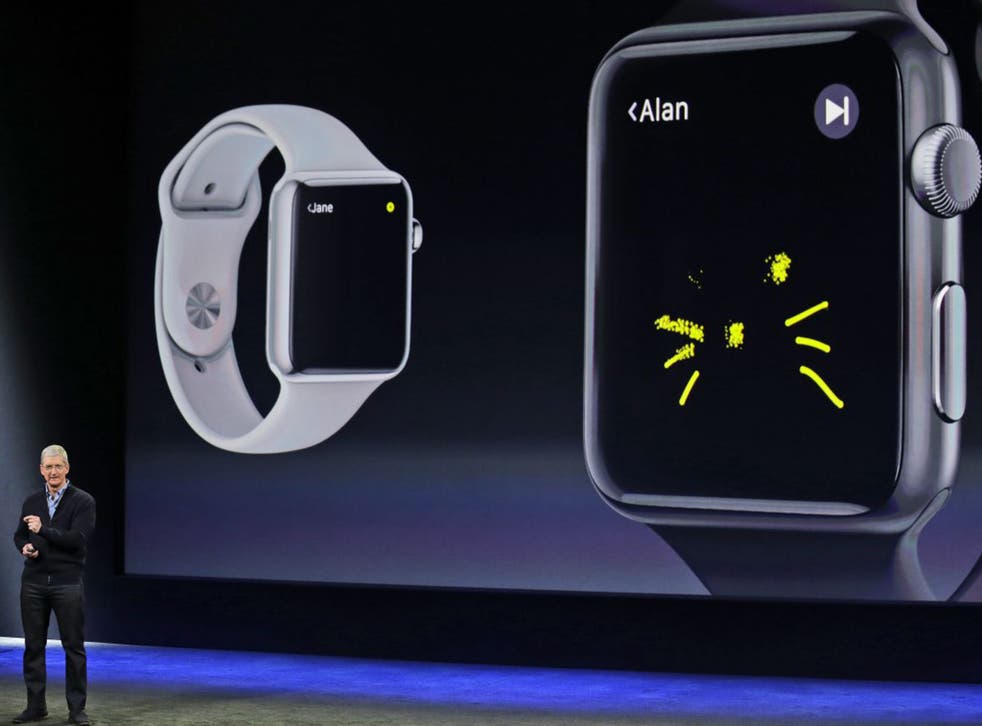 Apple Watch users head to Reddit to find fellow smartwatch-wearers to share heartbeat
'Lonelyheartbeats' allows Apple Watch loners to find friends to send pictures and vibrations to
Andrew Griffin
Thursday 07 May 2015 08:03 Comments
New ways of communicating are one of Apple's biggest selling points for its Watch. But what happens if you have no friends to communicate with? You head to Reddit.
A new subreddit on the site, called Lonelyheartbeats, has been set up to allow "Apple Watch loners" — those who don't have a real life friend with one — to try out the features of the Watch that require another person. That includes sending your heartbeat to people, which appears as a vibration on their wrist, and sending pictures by drawing on the screen.
The special Reddit forum consists of the lonely Apple Watch users sending out requests for users to send them messages. They are mostly asking for "Digital Touch" — the name that Apple gives to the system that allows users to send over custom taps to their friends.
"Digital touch me", writes one. "31 lonely gay guy who would like to send hearts and sketchies," says another.
Most of the requests consist of a message asking to be digitally touched, and an email address. But some address the fact that the email-trading could seem a little seedy.
In pictures: Apple Watch

Show all 19
One user shouts: "I am in Texas, Married, NO PERVS!! Just wanna test out my watch and have no one to do it with!"
Others agree that the site could become questionable — especially since one of the main uses for the doodling tool appears to be users sending sketches of penises to others. "As a lady, it was one of my biggest concerns for sure," one user writes.
But one person on the subreddit might have found a way out of Apple Watch loneliness. "You can Digital Touch yourself", a redditor noticed last night, perhaps making the search for Watch friends futile.
"If you add your own contact info to the Apple Watch's Friends list, you can send, and then receive, your own Digital Touch messages," user txgb324 noted. "I found this to be the easiest way to demo the feature for people who want to check it out."
Replies indicated that the news is likely to be helpful.
"I just Digital Touched myself at work," one user said in response. "Felt good. Thank you."
Register for free to continue reading
Registration is a free and easy way to support our truly independent journalism
By registering, you will also enjoy limited access to Premium articles, exclusive newsletters, commenting, and virtual events with our leading journalists
Already have an account? sign in
Join our new commenting forum
Join thought-provoking conversations, follow other Independent readers and see their replies