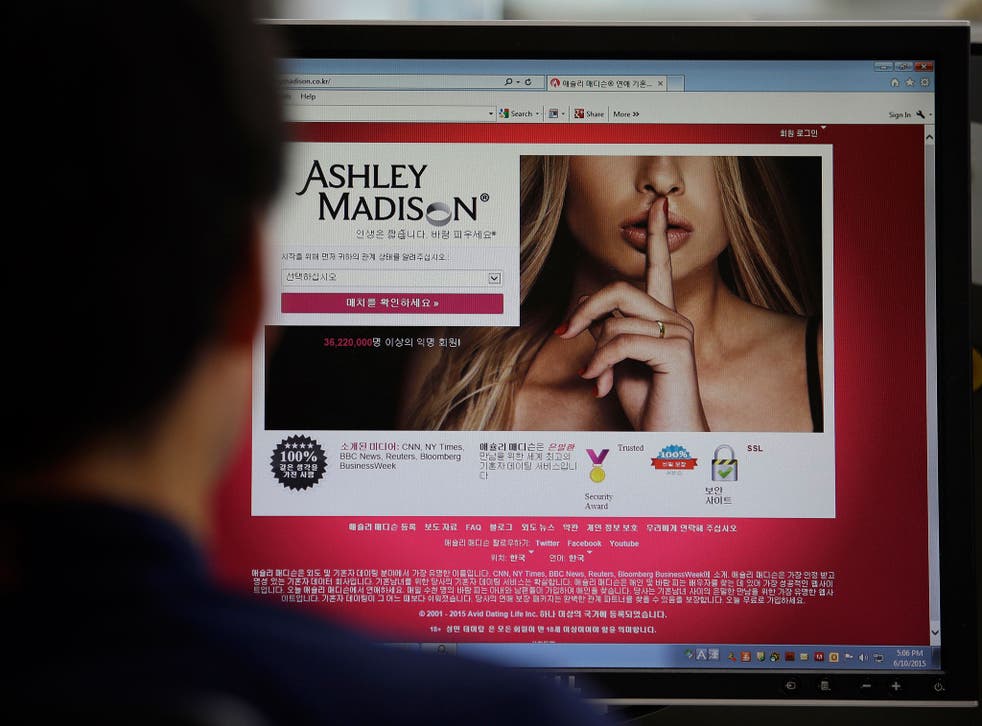 Ashley Madison hack: Top divorce lawyer says cheating spouses may just be seeking affection after 'abuse, alienation or rejection'
A second wave of data alleged to have come from the site has been published
Britain's top divorce lawyer has said that cheating spouses caught out in the Ashley Madison hack may have simply been seeking affection and companionship "after years of abuse, alienation or rejection".
Ayesha Vardag, who has represented tycoons, heirs and royalty, said judges should not be swayed by emotional partners discovering their wife or husband was a member of the infidelity website whose slogan is "life's too short – have an affair".
Ms Vardag, president of Vardags, said: "Even when cheating is cited as the reason for a break-up it's only ever part of the story. A cheating spouse may be selfishly philandering for fun, but equally they may be responding to affection and companionship after years of abuse, coldness, alienation or rejection.
"The focus of the courts has to be sharing out in a very practical way the assets of the marriage and making sure all the family's needs are met. They also need to make sure the children are properly looked after and have support for a full relationship with both their parents. The courts are not equipped to judge the nuances of sexual and emotional relationships between a couple. Perhaps no one is."
Her warning comes as it emerged the first divorce case to stem from the hack has been set in motion. Nigel Shepherd, a partner at family law firm Mills and Reeve, said that a married woman had contacted him after discovering her husband's details among the hacked accounts.
Ms Vardag also said the discovery of a partner cheating should not always mean a relationship has to end.
"For many couples, a high-profile outing as an adulterer could actually be just what the doctor ordered," she said. "This might seem like an unusual view - especially for someone with my job – but time and again I've seen couples rush into decisions they later regret. It's usually the same story. Cheaters tend to be very contrite when first discovered and then, slowly, they feel like themselves again and start to kick back."
The international fallout following the release of 37 million Ashley Madison customer accounts has continued following a second wave of personal data alleged to have come from the website and published online by the Impact Team hackers.
The group, which claims to have breached the site's database and posted millions of user details to the remote dark web earlier this week, uploaded a second cache of data focusing on the website's staff and architecture. They had apparently been annoyed by statements from Noel Biderman, Chief Executive of the website's parent Company, Avid Life Media, which did not state whether the original data published was definitely real.
According to reports, this latest leak included a message that read: "Hey Noel, you can admit it's real now."
The best, worst, and most unusual dating sites

Show all 18
However, dark web users who tried to download the folder claiming to be Mr Biderman's email archive were met with an error message informing them the file was corrupt and could not be opened - a message seen and then widely reported on social media.
The rest of the data in the latest leak is said to be source code for the website, detailing how Ashley Madison is built, and the security around it.
Dave Kennedy, head of cyber security firm TrustedSec wrote on his site's blog that if the post is genuine it could mean further issues for ALM and Ashley Madison.
He said: "If this turns out to be legitimate, which it in all aspects appears to be, having full source code to these websites means that other hacker groups now have the ability to find new flaws in Avid Life's websites, and further compromise them more.
"If there was any question to the validity of the data before - those should be removed now."
Join our new commenting forum
Join thought-provoking conversations, follow other Independent readers and see their replies