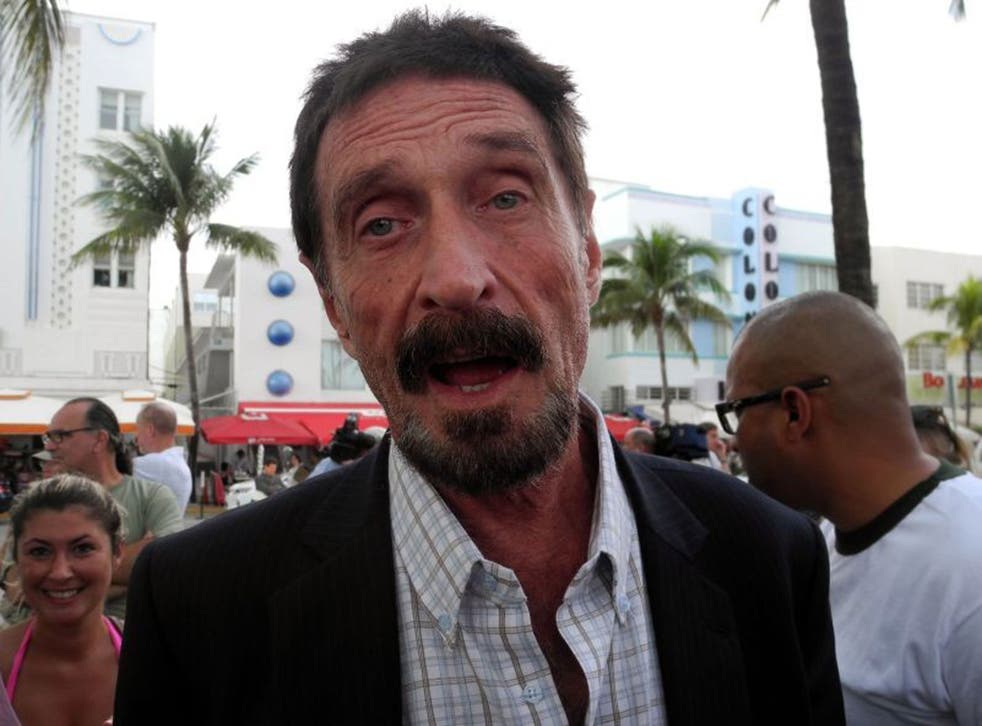 Ashley Madison hack was an inside job, claims security expert
John McAfee, the eccentric inventor of the first antivirus software, says that the hack was definitely perpetrated by a woman
Andrew Griffin
Tuesday 25 August 2015 21:05 Comments
The Ashley Madison hack was an inside job, perpetrated by a woman, according to an eccentric security expert.
John McAfee, the founder of the first antivirus software company, claims that evidence from the data dump that included all of Ashley Madison's users show that the information was stolen by someone inside the office.
The huge size of the dump, and the fact that it included information such as the arrangement of the company's office, shows that it was taken by someone inside of the office, according to McAfee. "From the data that was released, it was clear that the perpetrator had intimate knowledge of the technology stack of the company (all the programs being used)," he wrote in a column for the International Business Times.
The claims correspond with experts' analysis of previous major cyberattacks. The Sony Hack, for instance, has been said to have likely originated with a disgruntled ex-employee with access to the company's computers, taking the information as revenge or for personal gain.
But the second part of McAfee's claims are likely to prove more controversial.
McAfee also claims that the person who stole the information was a "lone female employee". He said that he had worked that out on the basis of social engineering.
That included the fact that the hacker called men "scumbags" in the initial release — a word he said is only ever used by women about men — and that since the manifesto made reference to Valentine's Day, it must have been written by a woman.
"In describing one of [the first two men named in the manifesto] the perpetrator states the he 'spitefully' joined Ashley Madison the day after Valentine's Day. Anyone who ever had a significant other knows that women rate Valentine's Day higher than Christmas, and men think so little of it that they have to remind each other the day is nearing.
"To call an act the day after Valentines Day "spiteful", is a thought that would enter few men's minds. If this does not convince you then you need to get out of the house more often."
Register for free to continue reading
Registration is a free and easy way to support our truly independent journalism
By registering, you will also enjoy limited access to Premium articles, exclusive newsletters, commenting, and virtual events with our leading journalists
Already have an account? sign in
Join our new commenting forum
Join thought-provoking conversations, follow other Independent readers and see their replies