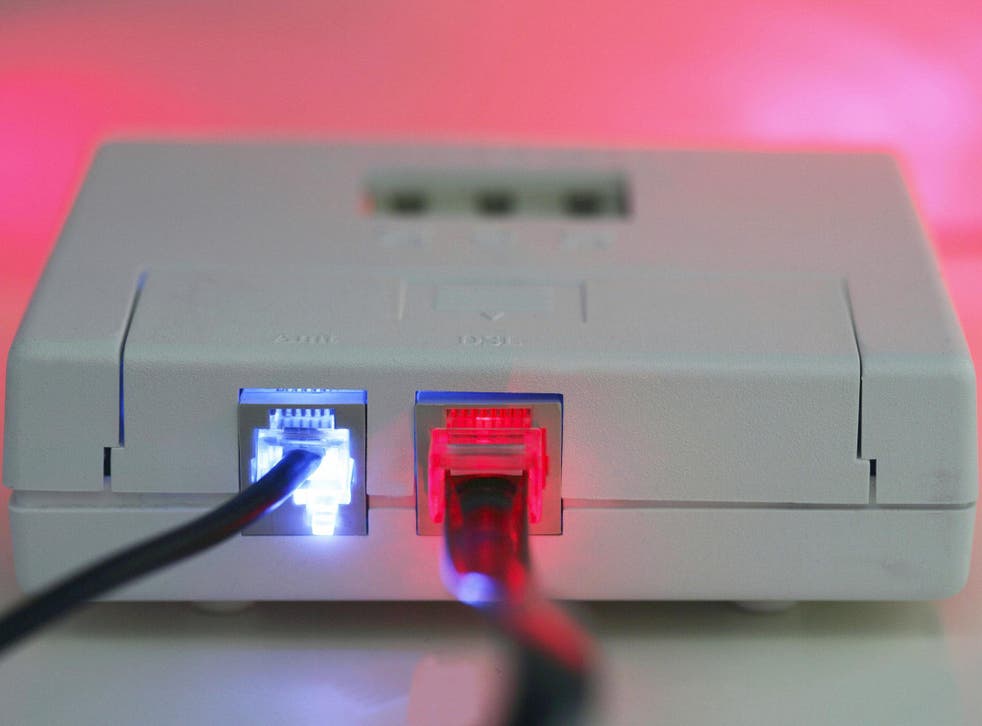 Baby monitors, cordless telephones and electronic lamps near internet routers may slow broadband
Although roughly 20 million homes across the UK recieve broadband at a speed of 18.7Mbs, many feel it is slower due to interference in the home
Interference from baby monitors, cordless telephones and electric lamps are among the most common causes of slower broadband speeds, a national watchdog has warned.
OfCom advises people to keep their routers as far as possible from other electrical appliances – such as telephones or baby monitors – that produce wireless signals.
The watchdog's chief executive Sharon White said while many homes across the UK did receive fast broadband through their phone lines, the speed of the connection was often hit by "interference" because of where people had installed their router in their home.
"We estimate that consumers' home broadband experience may not be working as well as it could in around a fifth of UK homes," Ms White wrote in The Daily Telegraph.
"This is often caused by something unrelated to the Internet connection, which could be as simple as interference to the broadband router from a lamp, stereo speakers or baby monitor."
Approximately 20 million homes receive broadband at around 18.7Mbps – but this only represents the speed at which the broadband enters the home, without any interference.
OfCom will launch a new digital tool in December to help homeowners establish if their set-up is the cause of their slow broadband.
To increase internet speed, the watchdog advises:
Keeping your router away from any other device emitting wireless signals.
Placing the router on a shelf, not the floor.
Plug the device directly into the main phone socket, and do not use a telephone extension lead.
Join our new commenting forum
Join thought-provoking conversations, follow other Independent readers and see their replies