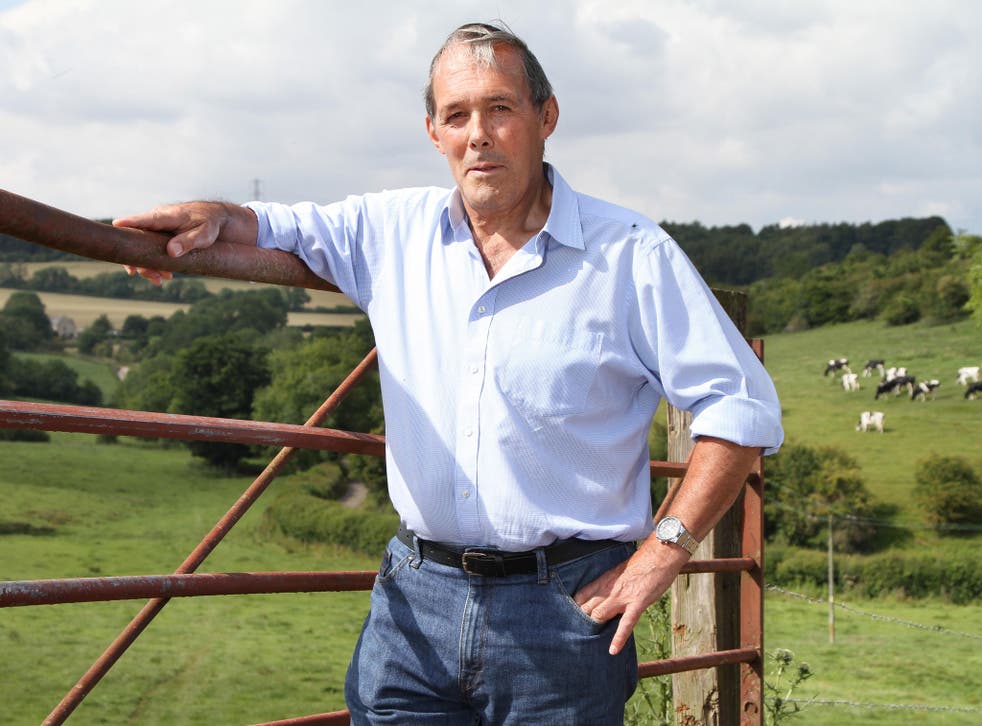 Badger cull: Companies and marksmen in shoot have their identities protected amid fear of reprisal from opponents
The farmers and marksmen involved in the badger culls are so fearful of reprisals from opponents of the trial that they are being protected by an iron cloak of anonymity, according to the director of the company running the programme in Gloucestershire.
Jan Rowe, a Gloucestershire beef farmer based outside the trial culling zone, and nominal director of Gloscon, said: "We've had quite a talk about putting our side of the story across publicly, but we can't get anybody to do it."
Mr Rowe has been targeted himself although he will not be directly involved in killing any badgers or in the day-to-day running of Gloscon. He said there is a desperate need to bring Britain's bovine TB crisis under control and believes that culling would make an effective contribution.
"Gloucestershire is the TB capital of the world, we've been suffering for years and it's had a major impact. Roughly 25 per cent of herds in Gloucestershire are infected at any one time which has very big implications for a lot of farmers because it means you can't trade," he said.
"It is not just about the animals you lose, it's also the disruption and not knowing what the future holds, which is really frustrating. Culling is the missing part of a large package of measures – although it is not an answer in itself," added Mr Rowe, who said he has lost nearly 180 cattle to TB in just over a decade, at a cost of nearly £500,000 in the past 12 years.
Mr Rowe moved to defend the professionalism of the marksmen to do their jobs. "They are not just farmers wondering around with shot-guns taking pot shots. They are experienced people, many of whom are contracted on a regular basis to cull deers, foxes and rabbits on a regular basis."
Other marksmen shoot regularly for a hobby and the majority of contractors are individuals, he said.
Asked if the marksmen believed they were doing a useful job, Mr Rowe said: "It is not about whether they are doing a useful job. They are paid contractors doing a useful job under strict controls."
The majority of the badgers will be shot in the field by rifle or shotgun through a practice known as free-shooting. However, a small proportion in urban areas where shooting could be dangerous, will be "cage-trapped" and then shot.
It can take up to a fortnight to trap a badger in a cage in a process that involves lulling the animal into a false sense of security by laying peanuts or other bait increasingly close to the mouth of the structure. Finally the bait is laid inside the cage and, if the animal goes inside, they trigger a flap which traps them.
Register for free to continue reading
Registration is a free and easy way to support our truly independent journalism
By registering, you will also enjoy limited access to Premium articles, exclusive newsletters, commenting, and virtual events with our leading journalists
Already have an account? sign in
Join our new commenting forum
Join thought-provoking conversations, follow other Independent readers and see their replies