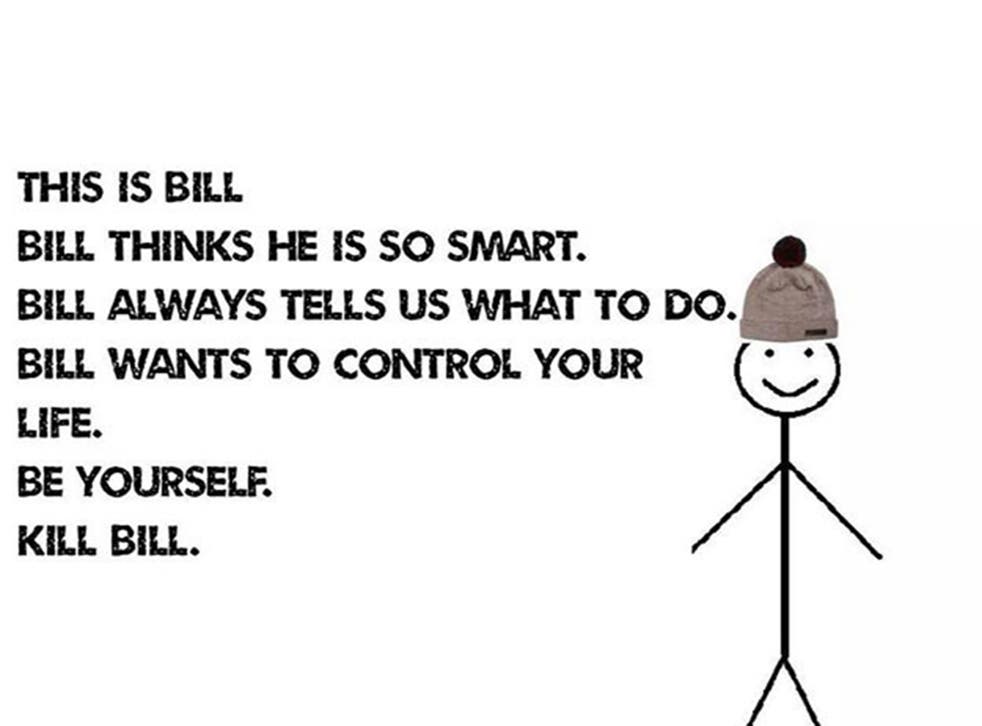 Be Like Bill: How to hide posts showing the stick figure taking over Facebook
It's easy to block the pictures, if you want to stop being lectured to by a child's drawing, though they might come back as quick as you get rid of them
Hiding the crudely-drawn stick figures that are taking over Facebook is easy — but they might come back just as quickly as you banish them.
"Be Like Bill" pictures are spreading across the social network, and depict a snarky, passive-aggressive person that allows people to tell their followers that they don't like their posts. But many of the pictures are being shared through a few specific apps, and are so easy to hide — here's how to kill Bill.
The most effective way of banishing the pictures is to click the little arrow in the top-right of any of the posts, when you see them. You'll be given the option to "Hide all from" the app that has been used, and so those pictures won't be shown again.
The difficulty comes because there are a few different apps being used. That means that hiding one picture won't mean you are free, and you'll instead just have to ban the pictures whenever they come up.
If you want to be more extreme about blocking the pictures, you can download an extension like social fixer and block all mentions of the word "Bill", though that won't hide posts that don't make reference to the meme's name.
Gadget and tech news: In pictures

Show all 25
And you might also have success unfollowing anyone who posts the pictures, potentially shutting down future sources of hectoring updates. That's done by clicking in the top-right again and selecting to unfollow the person, as well as unfollowing the app — that way, people won't know that you've stopped following.
Join our new commenting forum
Join thought-provoking conversations, follow other Independent readers and see their replies