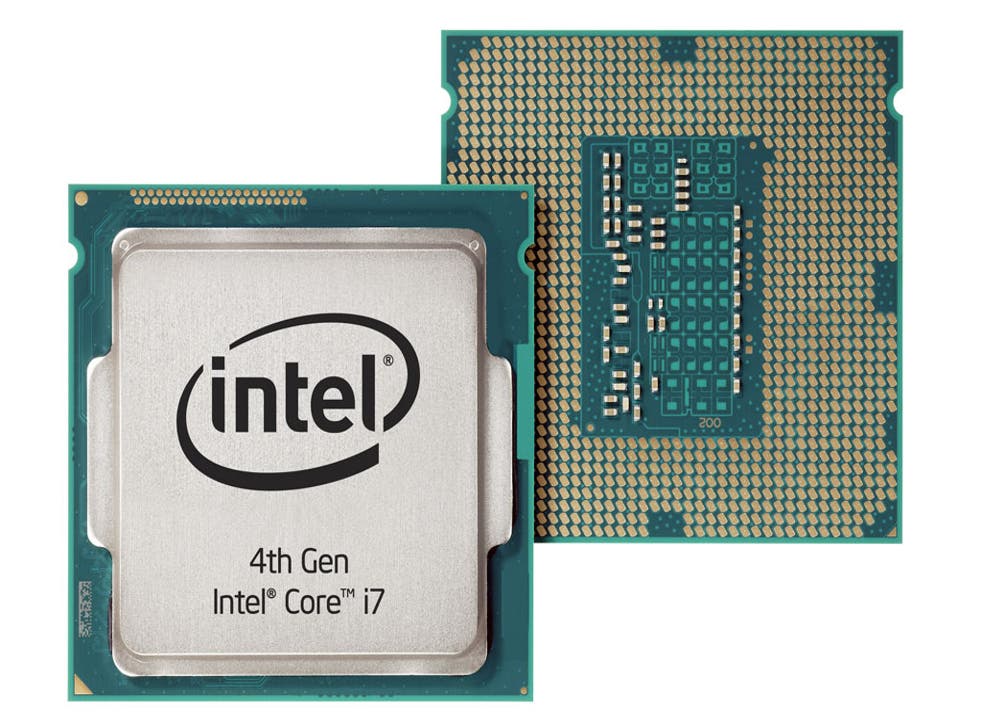 Better battery for your buck: Intel's new Haswell chips focus on low power consumption rather than increased speeds
Intel have released details of their new Haswell CPUs - the latest generation of their Core range – emphasing the chip's low power consumption, rather than its more minimal increases in processing power.
Intel says that its new processors will be 20 times more power-efficient when idle than Sandy Bridge (their 2011 architecture) with this increase boosting longevity, and meaning that laptops running the chips could be left in suspended mode for up to 10 days.
Compared with last year's Core i7 chips the new Haswell processors will also offer three more hours of HD video playback and will heat up significantly less.
These improvements are part of Intel's battle with Cambridge-based chip designers ARM for supremacy in the post-PC market – that is to say, the rivalry over who will supply chips for mobile devices including tablets and laptops.
Historically, ARM have produced chips that drain less battery power than Intel, but with the decline of the market for desktop computers, Intel has found itself needing to pivot into mobile.
The new Haswell chips are part of this change in the company, and as well as squeezing more processing power from each watt, they'll also be slimmer, allowing for smaller mobile devices.
Haswell is also designed to provide better integrated graphics than previous generations, with a new Iris model that Intel claims can offer double or even triple the performance of the Intel HD graphics 4000 that is embedded in the most current Ivy Bridge processors.
However, this increasing in graphical heft won't be standard on all of the new processors, and Intel is creating five tiers of the Iris graphics system, with beefier processors seeing the greatest increase in graphics power.
ARM, though, claim they are not worried by Intel's advances. As reported by ZDNet, the company have set their sights on the mid-range of the smartphone market instead, which they expect to grow to 500 million units a year by 2015. 
Join our new commenting forum
Join thought-provoking conversations, follow other Independent readers and see their replies