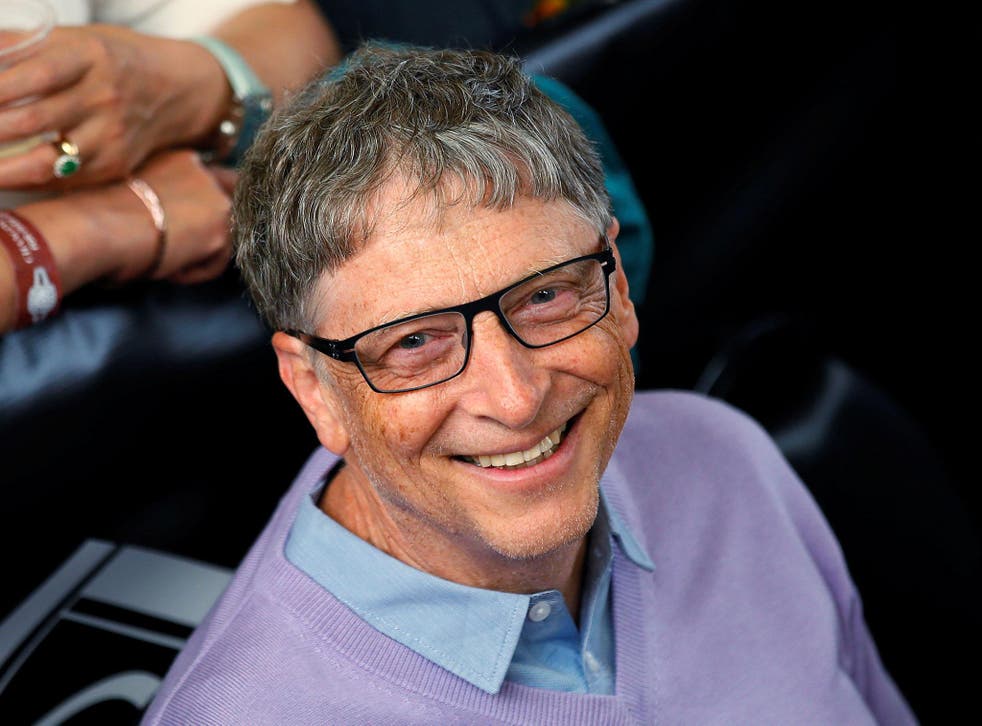 'No, no iPhone': Bill Gates chooses Android over Apple phones
He said Tim Cook's company is 'continuing to do good work'
Aatif Sulleyman
Tuesday 26 September 2017 18:22 Comments
Bill Gates has switched mobile platforms.
The legendary Microsoft co-founder, one of the richest people in the world, has revealed that he now uses the Android operating system.
In an interview with Fox News Sunday's Chris Wallace, he said he made the switch – presumably from Windows Phone – recently.
Apple unveils the iPhone X

Show all 10
He was asked about his "tempestuous" relationship with late Apple co-founder Steve Jobs – who he clashed with on multiple occasions – and also for his opinion on Apple's newest iPhones.
However, he managed to avoid answering the second question.
"Well actually, the relationship I had with Steve had every aspect you can imagine," Mr Gates said. "Particularly in the last few years our friendship, which had always been there, was greatly strengthened, as he was dealing with cancer, and he had done such wonderful work at both Pixar and Apple.
"He and I had a lot in common. We were different in some ways. Steve was a genius, absolutely amazing. It's great that Apple's continuing to do good work.
"I happen to use all Windows-based PCs. The phone that I have... recently I actually did switch to an Android phone with a lot of Microsoft software."
He went on to praise Mr Jobs for helping to "foster" what he describes as "phenomenal" competition in the technology space, but – when pressed – confirmed he does not use an iPhone.
"No, no iPhone," he said with a smile.
Back in 2013, Mr Gates said his children had "never asked" for Apple products. "They love their Windows phones and they love their Windows PCs," he declared at the time.
Register for free to continue reading
Registration is a free and easy way to support our truly independent journalism
By registering, you will also enjoy limited access to Premium articles, exclusive newsletters, commenting, and virtual events with our leading journalists
Already have an account? sign in
Join our new commenting forum
Join thought-provoking conversations, follow other Independent readers and see their replies